Compared to retreat-centric Thai destinations like Phuket and Koh Samui, the northern province of Chiang Rai, a stone's throw from the Golden Triangle, remains an under-the-radar wellness travel spot. But one tiny yoga retreat is aiming to put Chiang Rai firmly on the map, writes Sarah Fung.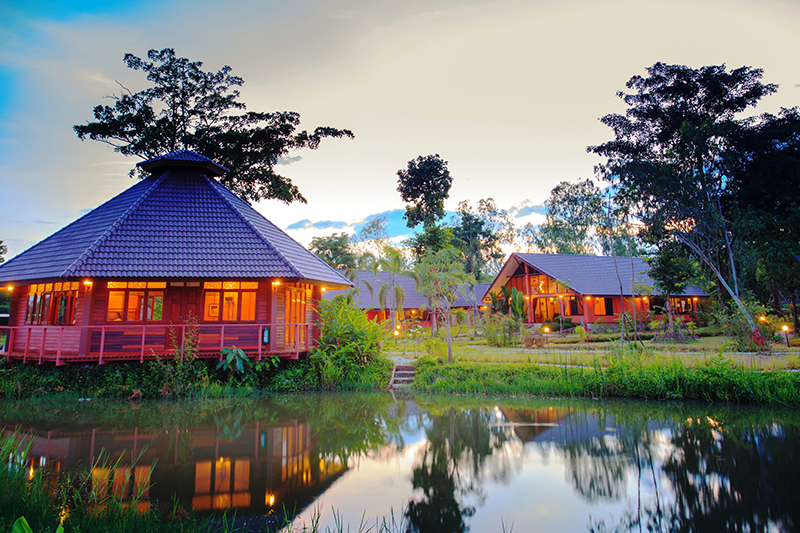 A half-hour's drive from Chiang Rai's Mae Fah Luang airport, down a bumpy dirt track, sits Museflower Retreat and Spa. It's made up of 16 rooms in just six semi-detached cottages arranged in a circle around a lush courtyard that's still half-jungle. There's a small lake, upon which lies a jetty where you can lounge on those ubiquitous triangular Thai pillows and read, write, meditate or just enjoy the sunshine. Cross the bridge to the other side of the lake and you'll find a small farm growing produce for Museflower's vegetarian kitchen, from papayas and mushrooms to herbs and chillis.
An aquaponics system provides guests with salad greens, while a flock of free-range ducks supply eggs. Sustainability is built into Museflower's ecosystem: kitchen scraps go back to feeding the ducks, glass jars are provided for drinking water, and only refillable shampoo and soap bottles can be found in the rooms.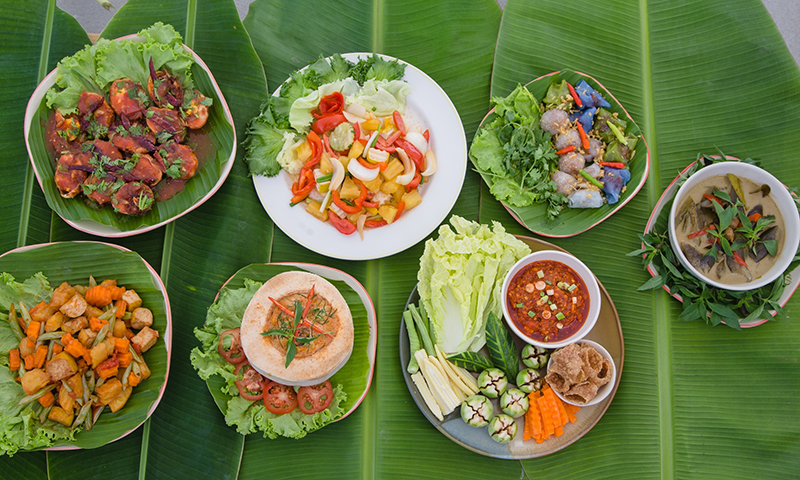 Museflower's owner, Hongkonger Tania Ho, is a former hospitality industry professional who did stints at five-star resort brands such as the Six Senses Spa in Evason Phuket before striking out on her own two years ago.
Having now been in Thailand for seven years, Ho now speaks fluent Thai. Her passion lies in spa management, and the treatments at Museflower's spa are as good as any as you'll find in the larger resorts, but at a fraction of the price. Beyond the regular scrubs, massages and body wraps available in the unadorned but pristine spa rooms, the resort also offers fringe treatments such as reiki, qigong and Hado counselling, an esoteric alternative therapy from Japan that theorizes that the chemical structure of water changes in response to positive or negative emotions, and so positively "charged" water can be consumed to boost energy and enhance wellbeing. If you're into alternative therapies you'll love it, but skeptics should consider themselves warned.
It's surprising how full one's schedule is on a retreat. Far from struggling to find ways to fill empty hours, my schedule for my three-day visit was packed with twice-daily yoga classes, meditation, three meals at Soul Food Corner (Museflower's communal dining space) and a massage each day, as well as excursions, bike rides and alternative therapies. The yoga classes provided by the friendly and enthusiastic teacher differed daily, so we got to experience all kinds of disciplines, from Hatha and Vinyasa to Iyengar yoga, which relies heavily on props, and the more playful partner yoga, which sees you working with a fellow yogi to use each other's' bodies to perform deeper postures and supported poses.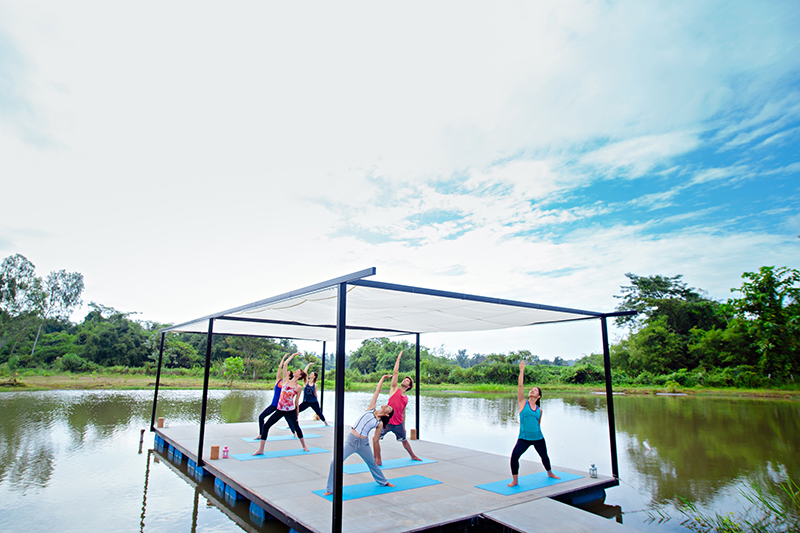 Despite Ho's background in five-star resorts, Museflower is by no means a luxury retreat. While the beds are comfy and all the rooms have hot water, only some of the rooms have air-conditioning, and none come with TVs or – shock horror – wifi. Meals are simple, served canteen-style, and guests are expected to clear their dishes once they're done. But far from being onerous, this ascetic way of living feels rather good for the soul. Sure, being shuttled to and from your private yoga class in a golf buggy and getting your personal butler to bring you raw macaroons is fun (believe me – I've done it), the cloister-like environment of this humbler setting allows you to really introspect, get in touch with nature and explore your spiritual side without actually, you know, having to experience any actual physical discomfort.
On my retreat, I relished this pared-back, distraction-free way of living, and found it a good reminder of how little humans really need. A pricier resort doesn't necessarily mean a more rewarding experience – and Museflower can give to you in spades what money can't buy elsewhere: sleep, peace and time to yourself.
159/1 Moo 1 Ban Samanmit, Tambon Donsila, Amphur Wiang Chai, Chiang Rai, Thailand 57210, musefloweretreat.com.
While You're There
For anyone taking a half-day trip around Chiang Rai, a visit to The White Temple (Wat Rung Kuhn) and The Black House (Baan Dam) are absolute musts. The former is a glittering white temple designed and constructed by prominent Thai artist Chalermchai Kositpipat, while the latter is a private residence-slash-art installation by the late artist Thawan Duchanee. The contrast between the two attractions is quite staggering: Kositpipat's temple has a real sense of humour, with pop-culture icons such as Superman popping up in the Buddhist frescoes inside the main hall.
By contrast, the Black House is really quite unsettling. The main building is a cavernous hall, with snake skins and animal pelts laid out ceremonially along enormous banquet tables, bookended by enormous thrones made of buffalo horns. As you explore the grounds, you'll find more installations, including an entire elephant skeleton, circular, bunker-like rooms with chairs and pelts laid out as if from a scene in "Eyes Wide Shut," hundreds of phalluses (!), and even an enormous caged python, a pet of the late artist.
The easiest way to see the sites is to hire a car and driver for the day; Museflower can assist with bookings.
Getting to Chiang Rai
Starting November 25, HK Express will by flying direct to Chiang Rai from Hong Kong on Mondays and Fridays – perfect for a long weekend getaway. Prices start at HK$438 one-way, excluding taxes and other fees. Find out more at www.hkexpress.com.