Now in its sixth edition, the MesaStila Peaks Challenge in Central Java, Indonesia, combines a challenging trail race with a rewarding stay at the luxury resort organising the event. Taking place this year on October 8-9, Kris Van de Velde talks us through the terrain.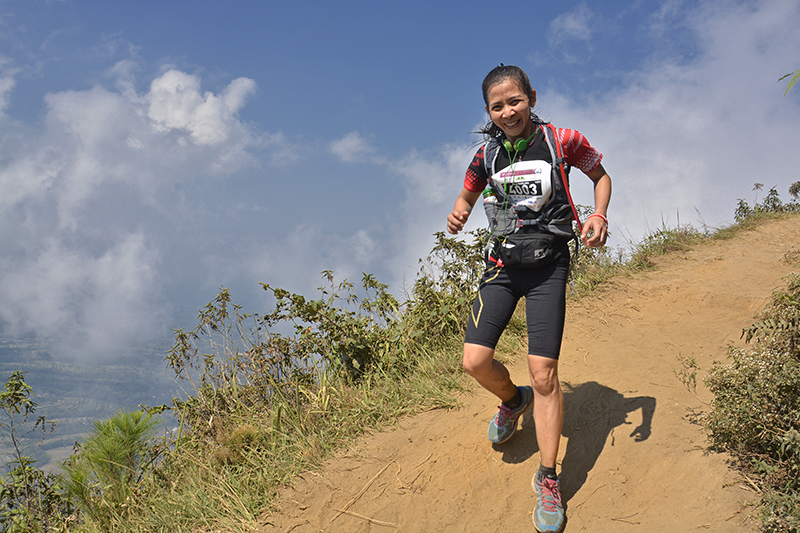 Keen Asia travellers have revelled at the sight of the magnificent Mahayana Buddhist Temple in Central Java's Borobudur for many decades. It is the world's largest Buddhist temple, dating back to the 9th century, and an obvious UNESCO World Heritage Site. Borobudur is surrounded by rainforest, mountains and massive stratovolcanoes such as Mt. Merapi, which towers 2,930 metres above sea level. This unique topography certainly makes foran impressive backdrop to the MesaStila Peaks Challenge.
Part of the Asia Trail Master series, the MesaStila Peaks Challenge is known as Indonesia's Super Trail. Aiming to awaken each runner's inner spirit and physical stamina, the race is one of Indonesia's most hotly-anticipated running events. The main draw is the 100k run, which is promoted as the MesaStila5 Peaks Challenge and is named for the five volcanic peaks that need to be conquered by the participants: Mt. Andong (1,726m), Mt. Merbabu (3,145m), Mt. Merapi (2,930m), Mt. Telomoyo (1,894m), and Mt. Gilipetung (1,400m). All race finishers for the 100, 65 and 42k race will score points towards the Asia Trail Master championship, while those who complete the 100k event will also score one point for their individual Grandmaster Quest.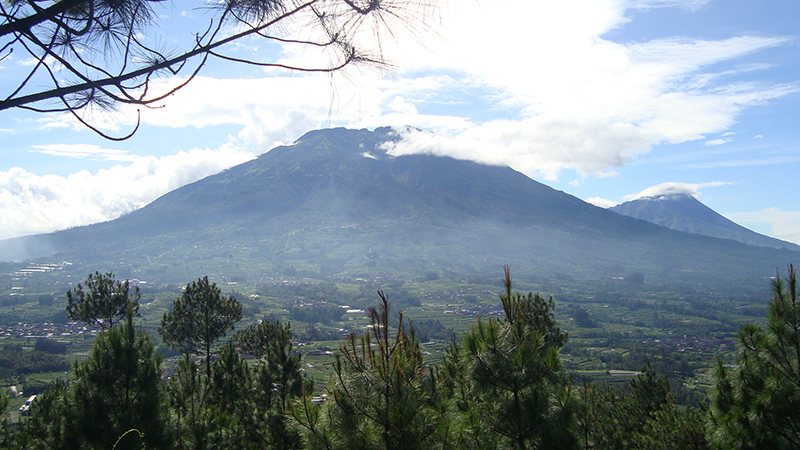 In addition to the three longer runs, participants can also opt for the more manageable 21k or 11k races, which makes this event accessible for all, no matter how experienced a runner you are. All the courses enjoy a fun and challenging diversity of terrain and breathtaking landscape views. But do not underestimate the trails either. It can be technical, tough and at times intimidating, with steep hills, jungle paths, Robusta coffee plantations and long stone pathways. The longer distances in particular have a significant amount of elevation gain to be conquered; the 100k main event will take runners up to an accumulated height of no fewer than 7,750 metres.
Due to its high volcanic activity, Central Java enjoys very fertile agricultural land and has been inhabited since prehistoric times. The region is rich in ethnic and cultural history and together with its lush nature makes for a fantastic long weekend getaway. If you're planning on making a holiday of it, it only makes sense to stay at MesaStila, the hotel organizing the event. An award-winning luxury resort, MesaStila's villa accommodation is encircled by magnificent volcanoes and is set within fifty-five acres of gardens, plantations and tropical jungle. There is a distinct Javanese flavour in the resort's activities, which include local Javanese dining, focused exercise, relaxation therapy including yoga, stress management, cultural and educational programmes and trips to nearby sites such as the abovementioned Borubudur temple.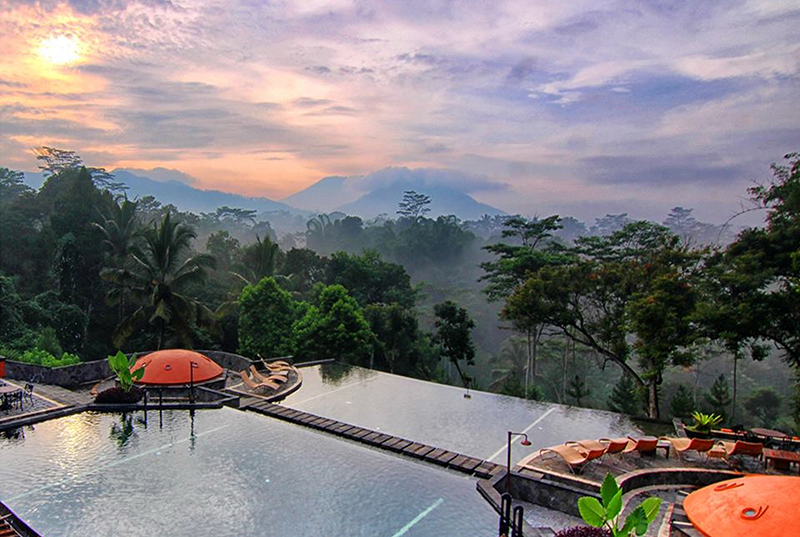 How to Take Part
You can register for the MesaStila Peaks Challenge online via the Asia Trail Master website (asiatrailmaster.com). Race-only packages are available, but if you want to make a holiday of it, choose a multi-day travel package, which includes:
Race fee

two, three or four nights' accommodation at the Mesastila Resort, including daily buffet breakfast

Airport shuttle transfers from Semarang or Yogyakarta International Airport

Sunrise or sunset tour to Borobudur Temple complex, a world famous UNESCO World Heritage Site (only for three- or four-night packages)

Prices depend on the type of villa and occupancy, and on the race distance
For more details about the MesaStila Resort & Spa, please visit the website: www.mesahotelsandresorts.com/mesastila.
Getting there
Hong Kong Airlines and Garuda Indonesia both fly to Yogakarta, with a stop in either Denpasar or Jakarta. The flights take around 8.5 hours, depending on the duration of the stopover.
Exclusive Giveaway for Liv Readers!
We've got four free race entries for this year's MesaStila Peaks Challenge on October 8-9, 2016! Visit liv-magazine.com/giveaways to enter