Detox in the Tropics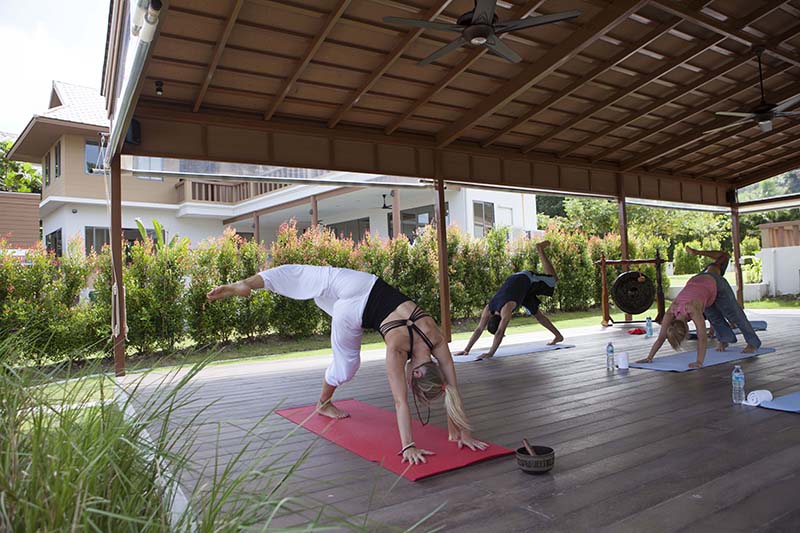 After amassing celebrity followers with its Turkey location (Kate Moss and Naomi Campbell are fans) The LifeCo Well Being and Detox Center has opened the doors to its retreat in Phuket, Thailand. Set amidst lush tropical forests, the all-in-one wellness destination offers four methods targeting specific results: juice fasting and healthy nutrition for detoxing; holistic natural healing for pain reduction and anti-aging; supportive and preventative Cancer programs; and well-aging, which emphasises hormonal testing and treatment. Detoxes are a big part of treatments here, and the comprehensive range addresses everything from alkalinity to sugar cravings. Of course, wellness is also about relaxation, and The LifeCo's holistic approach includes spa treatments for all programs, as well as activities like yoga, meditation, movie screenings and wellness talks. Prices start at HK$1,000 for a day retreat.
Wellness in the Wild
Want to get up close to inquisitive elephants while enjoying some well-earned wellness experiences? The Anantara Golden Triangle Elephant Camp lets you do just that with its new "Where Wellness Meets Nature" package. The new program lets you create your own wellness escape with unique activities that let you engage with the Golden Triangle's nature and wildlife. Spend mornings trekking through jungles, Thai boxing or cycling by the river, then while away the afternoons with indulgent treatments at the Anantara Spa. Learn about Thailand's elephants in a safe, sustainable and cruelty-free environment (the hotel works with Golden Triangle Asian Elephant Foundation to perform street rescues and offers new opportunities for elephants and their mahouts). The wellness experience is completed with a personalised healthy menu that you'll create in consultation with the camp's expert chefs.
From THB30,800 ($6,795) per night for two people. anantara.com.
Let Them Entertain You
Just in time for summer, The buy-one-get-one Entertainer app has launched its Hot Summer Nights offer, giving you the chance to take a summer escape with some choice hotel deals. The app has partnered with more than 120 leading hotels throughout the region to give users free hotel nights. By booking through the app, users could, for example, stay two nights (and pay for just one) at the Fairmont Palm Jumeirah in Dubai; spend four nights for the price of two at the Sun Siyam Iru Fushi Maldives; or enjoy six nights at the Sofitel Bali Nusa Dua with three nights free. Download the Entertainer Hong Kong 2016, then use it to access and redeem the special offer.