Congratulations on your pregnancy! It's a life changing journey full of overwhelming joy and excitement so it's only natural to want to capture and preserve these precious moments forever. Make sure you get the best shots possible with our guide for preparing for your maternity photo session.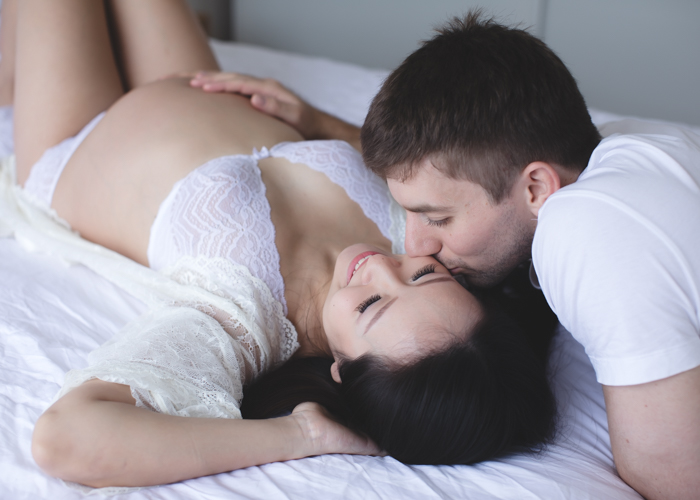 1. Plan ahead – between 30 and 34 weeks is the most ideal time
Your baby bump will have a lovely, full shape by now.  Don't worry about your energy levels! Third trimester will bring you that energy you missed during the first, so you'll have plenty of it to move around and will be able to enjoy the session.  It's also important to note that bloating may become worse around 35 weeks. This can lead to discomfort.  If you're already past 35 weeks, DO NOT STRESS!  A skillful photographer will work with you to ease your potential concerns to ensure you look great in every shot.
2. Book early!! – as early as after your 20th week scan
Starting your search early gives you plenty of time to prepare for the shoot and ensure you secure your favorite photographer!  This time also allows for you to work closely with your photographer on exploring your ideas as well as some new ones. Janelle, a featured photographer (who has been recognized through this blog and many others!) has a robust Instagram selection.  Like Janelle, most photographers limit their bookings to provide the highest quality work for their clients.

3. Consider an intimate indoor session vs outdoor lifestyle session
There are two types of maternity photo shoots; intimate indoor session or outdoor lifestyle session. Besides deciding what to wear, this can be the hardest decision to make.  Due to the nature of an intimate session, also referred to as maternity boudoir or fine art maternity, they usually are conducted in the comfort of your home or a hotel. Popularity for intimate sessions has increased over the years, especially among first time parents who are looking to record their intimate moments before their big arrival.  An outdoor lifestyle session can be taken at a park, beach or at an urban setting.  Janelle likes to discuss preferences, alongside pros and cons, extensively with her clients to ensure the highest level of satisfaction.
4. Wearing a well fitted dress or top is best
While for an outdoor session a well fitted dress / top contours your baby belly and overall curve; attire for intimate shoots typically is lounge wear, lingerie, or nude.  When deciding on colors, and this applies to either session you choose, stay with white, beige, grey, navy, and black.  This prevents from anything else taking away from you.  On the note of distractions, definitely avoid wearing big logos and funky prints.  And if you have concerns with bloating, consider wearing a long dress.
5. K.I.S.S. Keep It Simple Sweetie!
You're trying to capture your glow, nude make up is the best way to highlight that natural beauty of pregnancy. Keep the red lipstick for that first Friday night out after baby is born. A smooth blowout, or a sleek, simple updo are perfect ways to continue highlighting that beauty.
Janelle specializes in maternity, newborn and family photography.  She holds a Bachelor Degree in Photography from the US, with experience shooting in the Pacific Northwest, New York and Hong Kong.  She is named as the best family photographer on various platforms.  Janelle only takes up to 3 bookings per week to ensure the quality and the VIP treatment to all of her clients!  Connect with her on social media and contact her early to secure your booking!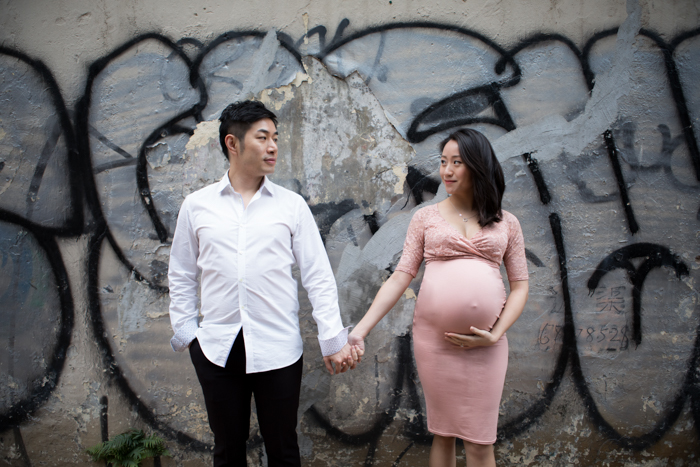 All photos credit to by Janelle Newborn & Maternity Photography
IG: @byjanellephoto | FB: @byjanelle
Website: byjanelle.net | Phone: (852) 9177 8186 | Email: [email protected] |