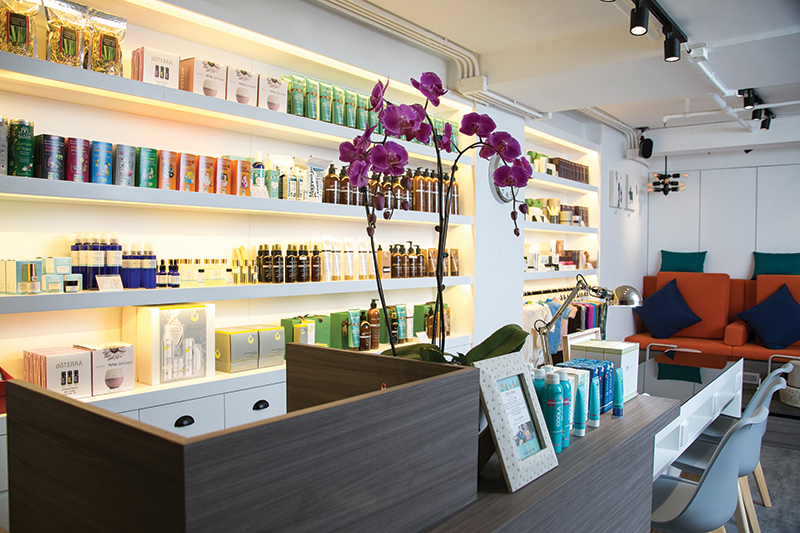 THE BUZZ: From its popular oasis in the Mid-Levels, organic spa Sparadise has moved down to bustling Central. Its vegan nail lacquers are free of nasty chemicals including DBP, toulene, camphor, formaldehyde and formaldehyde resin, making them a great choice for health conscious types who don't want to skimp on style.
THE PROCEDURE: The Sparitual Gold pedicure is a perfect final farewell to open-toed shoes as summer draws to a close. The usual pedi process is rounded off with a decadent foot massage that uses a heated balm from an organic soy candle. The simultaneous manicure and hand massage eased hands that were tight and tired from too many hours on the iPhone.
BEST BIT: The massage was simply divine and the colours were awesome – matt navy anyone? It's fast-drying too, and in less than ten minutes we were out back on the street. A detailed look the next day showed no smudging. Last but not least, the candle balm was divine, rather than the cheap, smelly foot creams you get in so many salons around town.
WORST BIT: The varnish on our hands chipped rather quickly, although we didn't pay attention
to the manicurist's advice to avoid hand cream. Our feet on the other hand are holding up really
well and look great days later.    
WOULD YOU GO BACK? Sure. It is also great for kids' spa parties. The funky colours will make any girl happy, and mums will be pleased with the safe, nasties-free polish.
THE COST: $330 for the pedi and $220 for the mani. Add $50 for the hand and foot massage.
Location: 4/F, 60 Wellington St., Central, 2997-2208, www.sparadise.com.hk.