Best for Beginners
Kickfit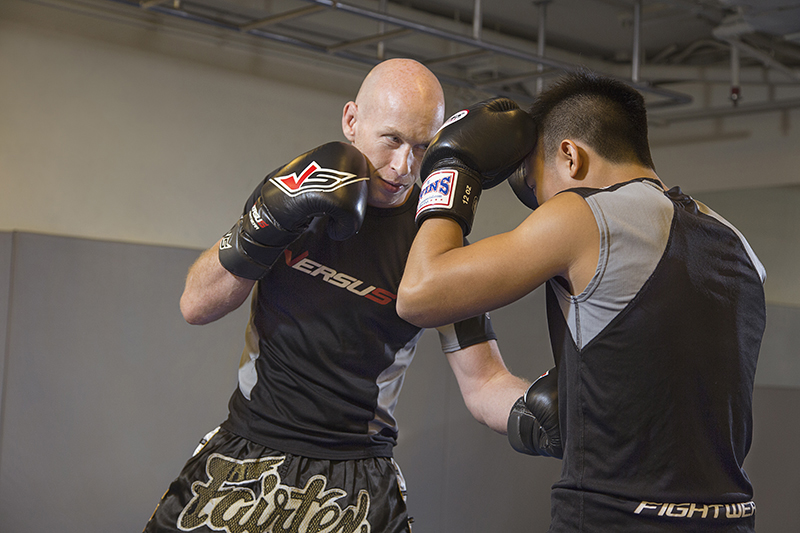 If you don't know your elbow from your kneecap, then consider easing into the martial arts world with a series of KickFit classes at Versus Performance, which are launching in April. Taught in a less intense environment than your usual martial arts training gyms, the KickFit series focuses on conditioning and drills for fitness, as well as a thorough introduction to the principles of Muay Thai and boxing. As you advance, the fitness centre offers plenty of advanced classes too – from Muay Thai to BJJ to MMA – but advises against throwing punches without first studying the proper techniques and skills.
5/F, Workington Tower, 78 Bonham Strand, Sheung Wan, 2851-1929, versushk.com.
Best for Defence
Brazilian Jiu Jitsu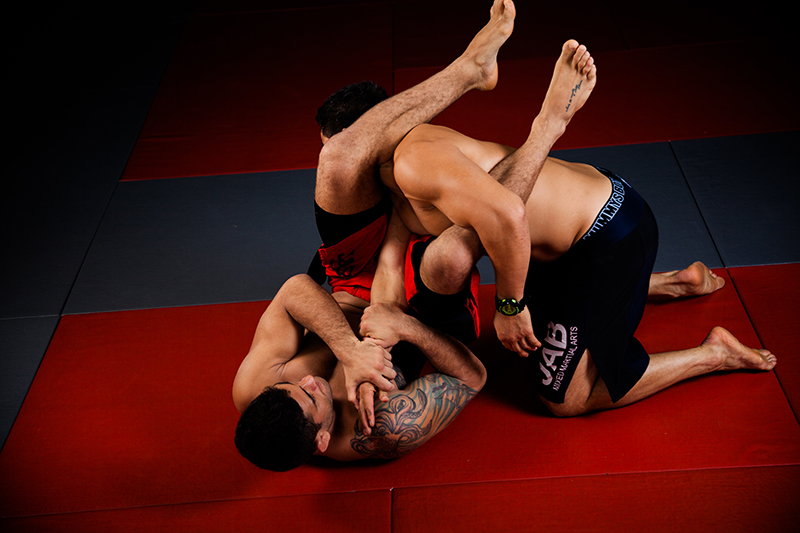 A pioneer of Mixed Martial Arts in Hong Kong, JAB MMA is home to some of the city's best instructors, including champion Brazilian jiu jitsu black belt and MMA fighter Rodrigo Caporal. While JAB has a mix of classes – BJJ, kickboxing and MMA – the best option for self-defense is BJJ. Known as "The Gentle Art" and "Human Chess", BJJ teaches practitioners on-the-ground grappling techniques that enable a smaller, weaker person to take down a stronger assailant. The goal is to force your opponent into a submission hold, using joint-locks and chokeholds, so they have no choice but to "tap out" or lose consciousness. It's as much a mental game as it is a physical one, and many people appreciate the lifelong learning curve and practical application.
U/G & 5/F, Kimley Commercial Building, 142-146 Queens Road Central, 2851-6684, www.jabmma.com.
Best for Conditioning
Mixed Martial Arts
Getting toned is about strengthening and fat burning – a one-two punch that will get you in serious shape. Of all the martial arts, MMA is probably your best bet since the sport incorporates hard-core conditioning alongside stand-up boxing, wrestling and grappling. The mix of techniques means focus is crucial and workouts are always dynamic. Try it at MMA and fitness centre Impakt, which hosts dozens of classes under its roof, including Muay Thai, kickboxing, boxing, BJJ and MMA. Impakt training sessions take a well-rounded approach, including aerobic and anaerobic workouts, circuit training, core work, strength conditioning and nutritional advice.
2/F, Wing's Building, 110-116 Queen's Road Central, 2167-7218, www.impakt.hk.
Best for Stress Release
Muay Thai
With a focus on kicking, jabbing and super fast feet, Muay Thai is a surefire way to eliminate any pent-up stress. Classes are typically conducted in pairs to enable easy sparring, or in larger groups for those who are just getting started. Try it out at new-to-town Sitpinyo, where you'll find high-intensity training sessions with a maximum of seven people in each class. The extra attention is great for beginners to ensure you get the techniques nailed from the start.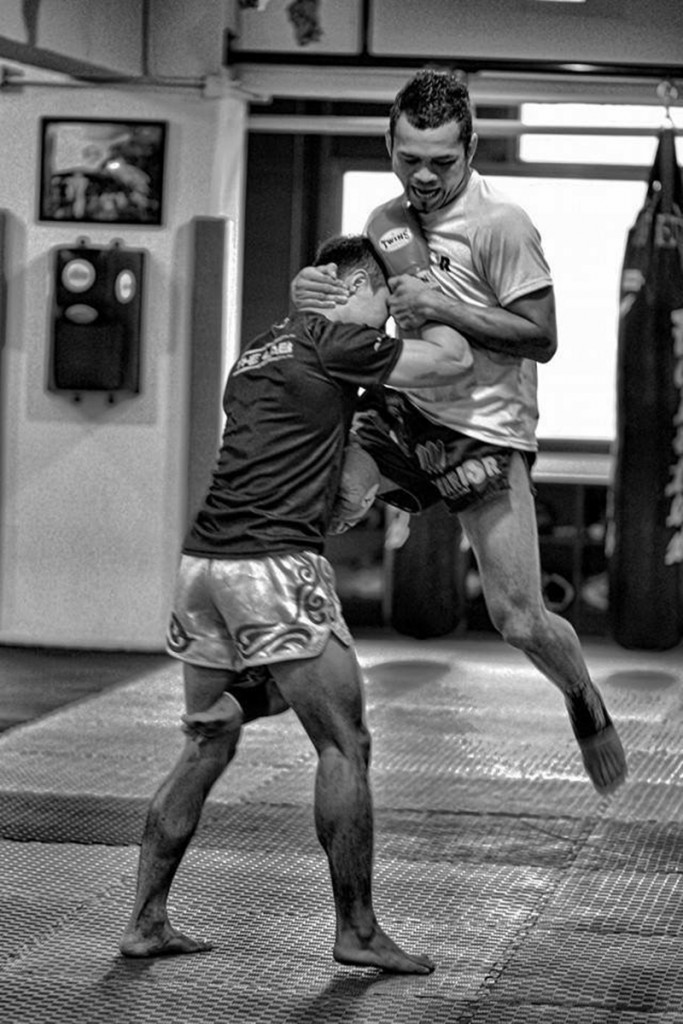 Another winning choice for those on the East side is Warrior Muay Thai. Tucked away in Fortress Hill inside The Lab co-op training space, WMT sprawls across 12,000 square feet with two rings, 25 bags and stellar views of the harbour. There are classes for all types on the docket: newbies will appreciate the "Muay Thai Movements" classes that break down the fundamentals, while advanced sparring classes enable fighters take their skills into the octagon.
Sitpinyo: 4/F, Mainslit Building, 42-44 Stanley St., Central, 9850-9825, sitpinyo.com; Warrior Muay Thai: 3/F, Block C, Sea View Estate, 8 Watson Rd., North Point, 2512-2262, www.warriormuaythai.com.hk.
Best for killer instincys
Krav Maga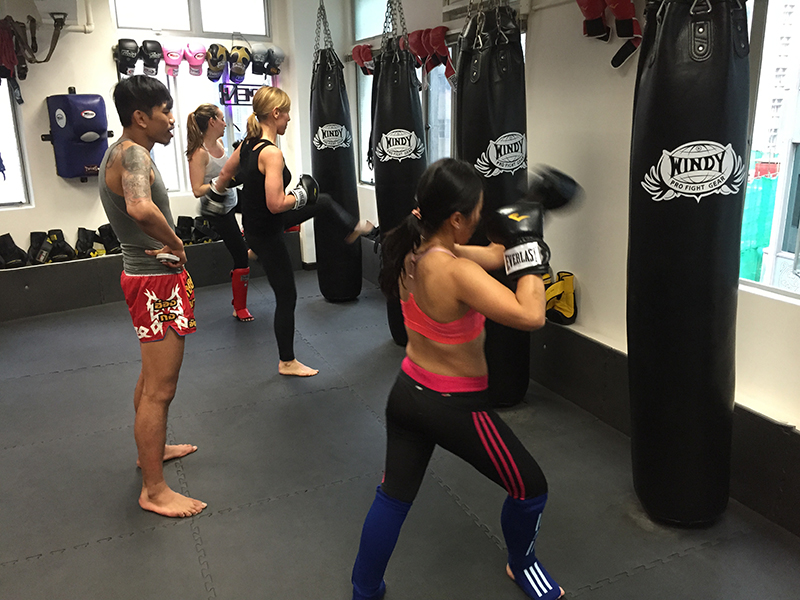 Meaning "contact combat" in Hebrew, Krav Maga was originally developed in Hungary during World War II as a take-no-prisoners self-defense system. It's a mixed bag of fighting techniques that borrows from judo, wrestling and boxing. If you're looking for some seriously threatening moves, then this is the sport for you. Personal trainer and martial arts enthusiast Zorica King, originally from Yugoslavia, teaches Krav Maga courses in Hong Kong and emphasises on-the-spot situational training that mimics realistic, high-stress scenarios. The aim is to finish a fight as quickly as possible, from attacking vulnerable body parts or using improvised weapons – whatever it takes to get the job done.
Various locations. 9525-4756, www.kravmagahk.com.
Know Your Knockouts
Feel like you're out of your element? Andrew Wong Kee, the managing director of JAB MMA and world champion BJJ fighter, explains the difference between Brazilian jiu jitsu, MMA and boxing.
Brazilian Jiu Jitsu: "BJJ is a form of martial arts that revolves around self-defense through grappling and on-the-ground techniques. BJJ was built around the concept that any individual is able to defend themselves, regardless of their size, by leveraging techniques".
Mixed Martial Arts: "MMA is a complete art form where stand-up fighting, such as boxing and kickboxing, is integrated with no-gi (sans kimono) Brazilian jiu jitsu. Normally, you'd compete in a cage or a ring. A match usually includes three rounds, with each round lasting five minutes".
Boxing: "Boxing is one of the most well-known and popular fighting disciplines. It's a fun and effective way to drop body fat, develop overall fitness and increase your reaction speed. Boxing and kickboxing are both striking art forms, which means there is a risk of trauma to the head if you're seriously competing".