Part of social policy think-tank The Zubin Foundation, HospitalAdvisor.org.hk is a new non-profit website that aims to provide standardised rankings of Hong Kong's hospitals in both English and Chinese. Founder Shalini Mahtani tells us how the site came about, and her determination to provide objective information about healthcare to Hong Kong's patients.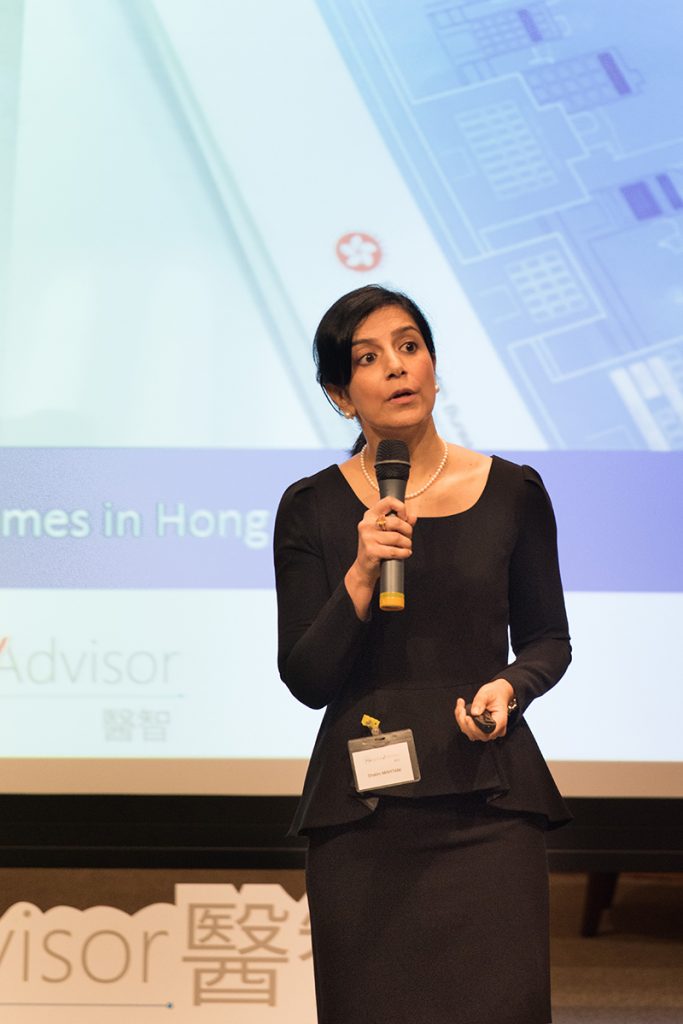 Q: What is HospitalAdvisor, in a nutshell?
A: HospitalAdvisor is an online platform for patients to share and explore hospital experiences through narratives and an objective quality of care score. It covers all 41 public and 11 private hospitals, in both English and Chinese. We're giving the people of Hong Kong an opportunity to find out what other people see and experience in hospitals to help them make more informed decisions about about which hospital to choose. HospitalAdvisor also exists to celebrate those hospitals that put patients at the centre of their service delivery. We're not here to attack or bring down care providers; instead we want to celebrate successes and encourage a more inclusive hospital experience for patients and providers alike.
Q: How does the review process work? How can we be sure the reports are accurate?
A: The review process is surprisingly straightforward. Any patient in Hong Kong can register and submit a patient experience survey within three months of their hospital stay. They're asked a series of questions, which were developed by the Harvard Global Health Institute under the direction of Professor Ashish Jha, which is then used to calculate a quality of care score for the hospital. What makes HospitalAdvisor different from a lot of platforms and systems is that our survey asks objective questions about specific subjects that are backed by hard data. By doing that, we're able to create a score with scientific and statistical validity. There's a lot of research from major academic institutions and healthcare systems around the world that suggest patient experiences are directly correlated with medical outcomes. Hospitals that see high scores for patient experience also tend to see better outcomes in terms of medical success and safety.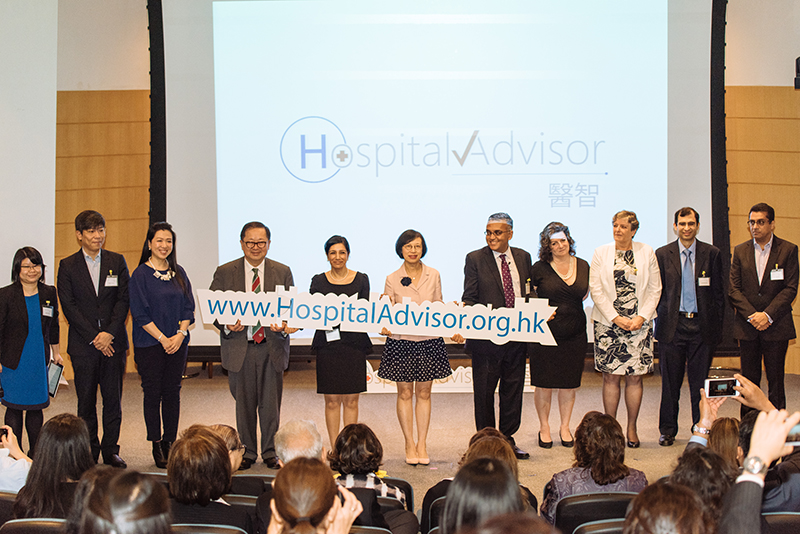 Q: How many reviews have you received so far?
A: We're just past 450 reviews right now, just a week after our launch. We're seeing consistent positive growth right now, which suggests that people are interested in sharing their own experiences and finding out more about how hospitals are doing. Considering the number of people who are hospitalized on a monthly basis in Hong Kong, those figures aren't large, but we're expecting to get more as people hear about us and see what we're doing.
Q: Do you work in partnership with the hospitals or the Hospital Authority?  
A: We're not directly affiliated with any hospitals or the Hospital Authority. That said, we've told all Hong Kong hospitals, both private and public, about what we're doing. There's a method for hospitals to create an official account and comment on the reviews they've received. We reached out to every hospital in Hong Kong to encourage them to set up their account and also to see if they would like to be notified when someone posts a review about them. To date, we've had three hospitals sign up for notifications.
Q: Can you tell us more about the Zubin Foundation and how it came about?  
A: The Zubin Foundation is a social policy think tank in Hong Kong that works on bringing attention to social issues that are often ignored. We are a registered charity with several primary focuses: racial integration, special education needs, and patient care. The Zubin Foundation was set up to honour my son Zubin, who died tragically and unexpectedly at the age of 3 in Hong Kong. In the years following his death, I decided to do what I could to help Hong Kong people in his memory. The Zubin Foundation is a way for us to make some good come from Zubin's death and help other people live in a city that is better because of his life.
Q: In your own experience, how do you find the standard of care in Hong Kong's hospitals?  
A: Like many people in Hong Kong and around the world, I've had positive and negative experiences in hospitals. The issue is that a single person's experience is never enough to make a qualitative judgment. I'm taking the lead from patients and families and waiting to see what they have to say about their own experiences. With a wide-ranging sample from across the city, we will be able to develop an objective concept of the standard and quality of care in Hong Kong hospitals.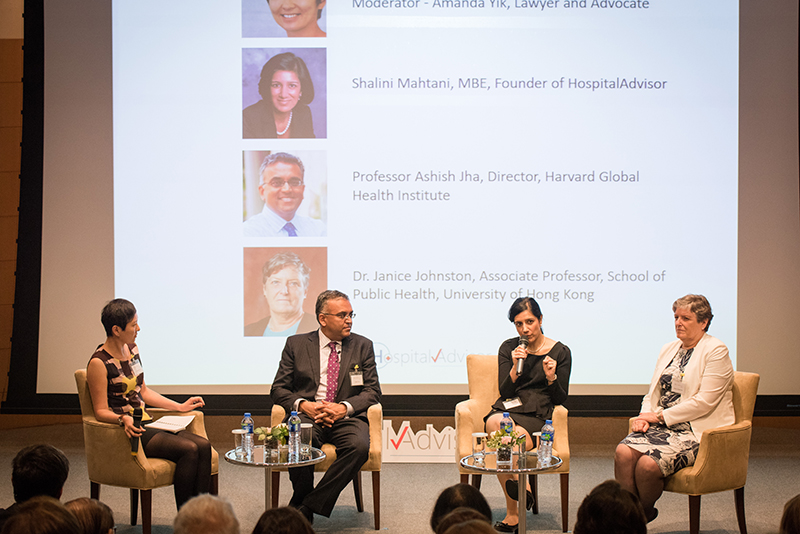 Q: People often say that bedside manner can be lacking in Hong Kong. Has this been found to be the case with HospitalAdvisor reports?
A: Everyone in Hong Kong has a different concept of how doctors and nurses should act. We've seen what we expected so far; some people have had wonderful experiences while others were unhappy with the way they were treated. In general, it's hard for me to say whether a strong consensus has emerged as we're still in a knowledge gathering stage. That said, courtesy and respect from doctors and nurses are important factors for quality of care and I hope that we find that healthcare providers are making an effort on that front.
Q: How do you think Hong Kong's hospitals compare to other countries?  
A: Honestly, it really depends on who we compare ourselves against and what factors we're basing that comparison on. Different places and healthcare systems have very different challenges and obstacles to face, so it can be difficult to make a straight comparison. Additionally, there's a big difference in how public and private hospitals compare with each other and the ways in which they're governed. Just making the comparison between different hospitals in Hong Kong can be tough, let alone other countries.
Q: How would you like to see HospitalAdvisor grow in the future?  
A: I'd like to see us get to a point where every patient in Hong Kong shares their experience. If we can get into the public consciousness as the place to share hospital experiences, we'll be able to get more information and help more patients learn and make more informed decisions about the hospital choices. There's still a lot to learn and we're excited to be a part of the process.
In the future, we'll be looking at ways to get input from doctors and nurses as well as methods of providing information to patients to make their hospital experiences easier and more productive.