Aquaponics, a symbiotic system of plants grown using converted fish waste, is touted by many as the future of horticulture: it's a natural, eco-friendly and pesticide-free method of growing crops. SuperFarm is a Hong Kong company that has brought aquaponics to homes, offices and schools with Potti, a self-contained desktop aquaponics system. We speak to Dick Chan Wing-hang, one of the founders of SuperFarm, to learn more.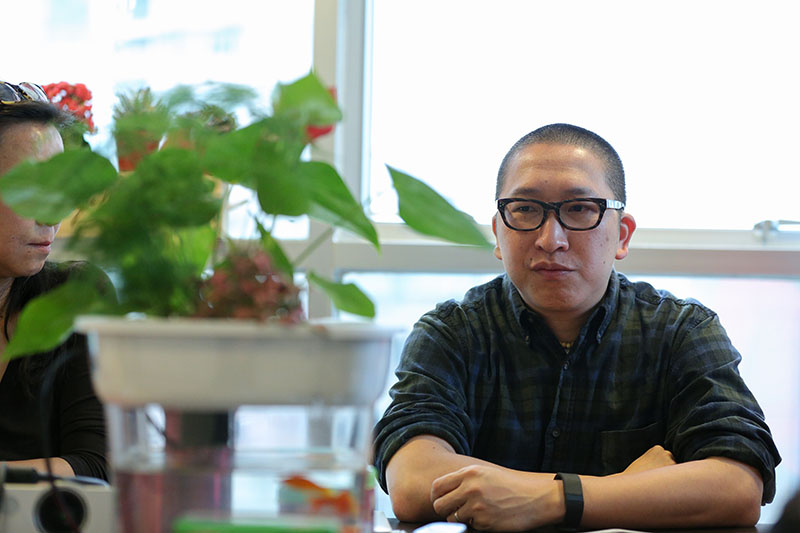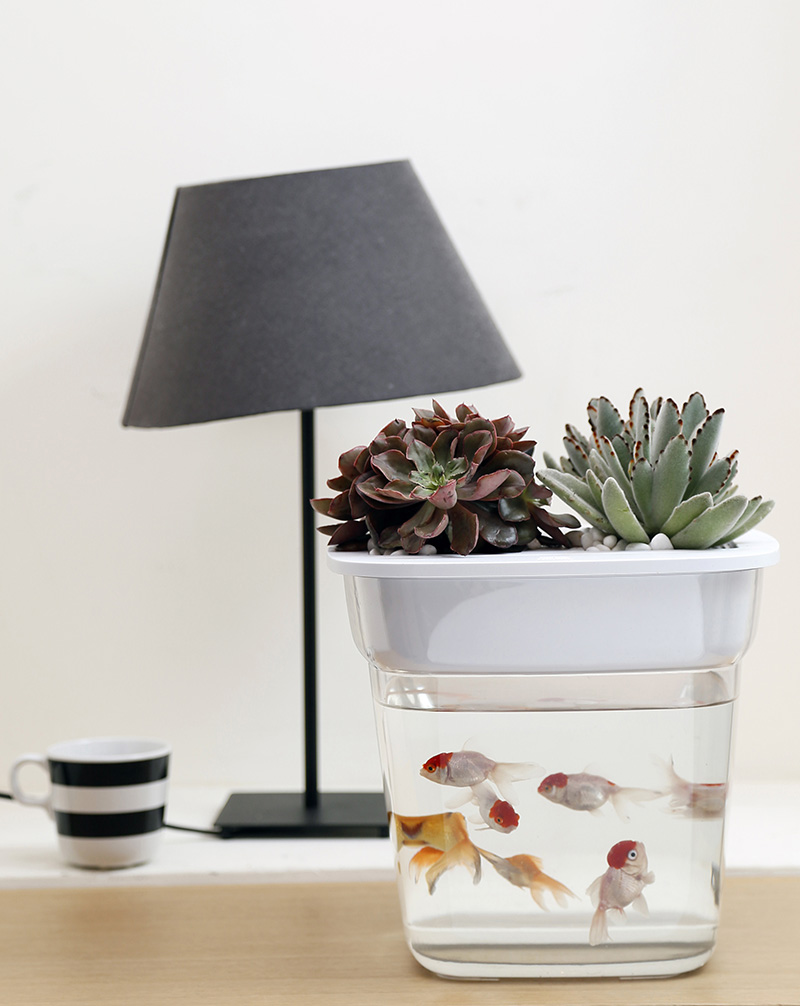 Can you tell us a little more about aquaponics and how the system works?
Aquaponic systems have three main components: fish, plants and microbes. The microbes are a commonly overlooked part of an aquaponic system, but they actually do the most important work in the nutrient cycle.  Aquaponics uses no soil at all, but you can use either an alternative growing media such as clay pebbles, pumice stone, lava rock or gravel, or the plants can simply be grown in the nutrient-rich waters coming from the fish tanks.
What maintenance does the Potti require?
Once your Potti is set, all you have to do is feed the fish. Any common pond fish food is fine. It is however important to pay attention to the quantity and frequency of your feedings as the water quality may be affected. Changing the water is not necessary with Potti as it is self-cleaning.
Is the enclosure a little small for the fish? Are they happy in there?
The suggested volume of water for the Potti is six litres, which is a normal tank size for a home aquarium. We believe it large enough for goldfish to live happily in there. We conducted an 18-month research program with the Institute of Vocational Education and found that goldfish are the best choice of fish for Potti.
How do you get the balance right in order for the fish and plants to coexist?
In order to achieve the best environment for both the fish and the plant, we have introduced a precisely calculated siphon system for water and nutrient circulation. The roots will have enough water and air to breathe, and the water will be purified within one hour.
Is an aquaponic system good for feng shui? Do you find that customers buy them for this reason?
It was not our original intention to create a feng shui aid, but we do have customers buying Potti for this purpose, including one very famous feng shui master.
What kind of plants can you grow in an aquaponics system? What plants are best suited to Hong Kong's climate?
When it comes to types of plants, I would say most herbs, salad greens and cherry tomatoes work well. Some overseas reports say that succulent plants such as cactus  and aloe vera can grown by aquaponics too.
Can you offer some plant care tips for novice aquaponics keepers?
Some plants require a "waking up" process – they need to be soaked in warm water or tap water for one day when sprouting. We organise regular workshops and provide online support for all Potti owners so help is never far away.
Potti systems are $799 and can be ordered online at potti.hk (website in Chinese only). Or shoot them an email at [email protected].