The captain of the women's rugby sevens team, Natasha Olson-Thorne leads Hong Kong's squad of professional female rugby players. Ahead of their tournament in Dublin this June, where they will be competing for a repechage, or "wild card" spot at the Rio Olympics, she talks to Liv about her rugby journey.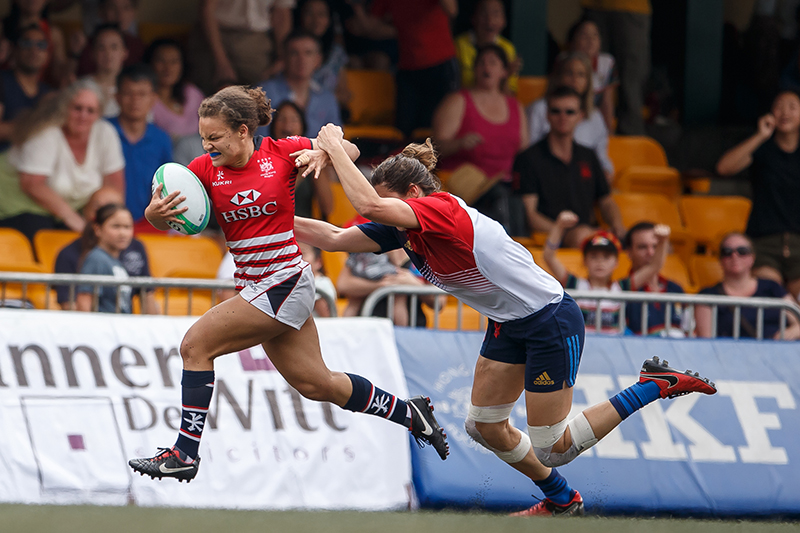 I started playing rugby when I was in high school here in Hong Kong. I went to Sha Tin College. They started a rugby team and that's how I got involved.
In Asia, the top four teams are very competitive and so [the Rugby Sevens Olympic entry] went to Japan, who well deserved it.
In Dublin we're going to be playing teams like Russia, Spain, Ireland – teams with a very strong rugby background and good skills.
My toughest challenge is my fitness because I'm asthmatic. It's mainly sports-induced so I'm always having to manage my asthma on the pitch and during games, and making sure I'm not pushing myself into an asthma attack.
The air pollution definitely affects it. Some days are worse than others. Rugby is a contact sport, but you learn to cope with the contact and you learn to protect yourself.
My worst injury has probably been a concussion. I went head-first into something – or someone! – knocked my head and was out of the game for a few weeks.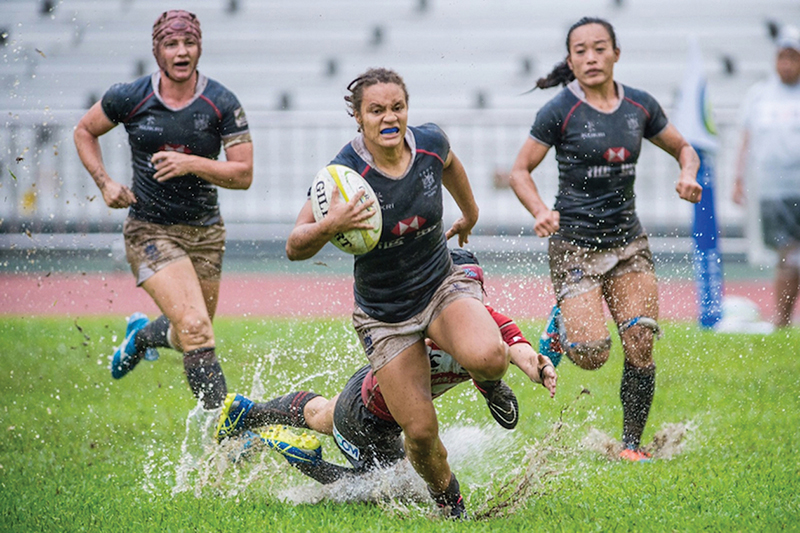 Our toughest challenge was after Qingdao, the first leg of the Sevens series last year. We did really well, coming first, so it was then really hard going into the second leg and then not doing so well. We came third overall instead of first or second.
Support for women's rugby in Hong Kong is definitely growing in comparison to a few years ago.
We have a very small player base – we're a city right? – so it would be great to see more girls coming to play in our leagues so we can have a bigger and more competitive league domestically.
I swim a lot and that is mainly because swimming has a lot of health benefits for asthmatics. I'm not a long distance runner – I like short, sharp sprints and that's about it.
I'm planning to keep going for as long as I can, as long as I don't get an injury.
I coach under-16 girls for my club, the USRC Tigers. I'm planning to go back to school and maybe do a Masters as I've just graduated from uni – I've got time to figure out what I want to do!