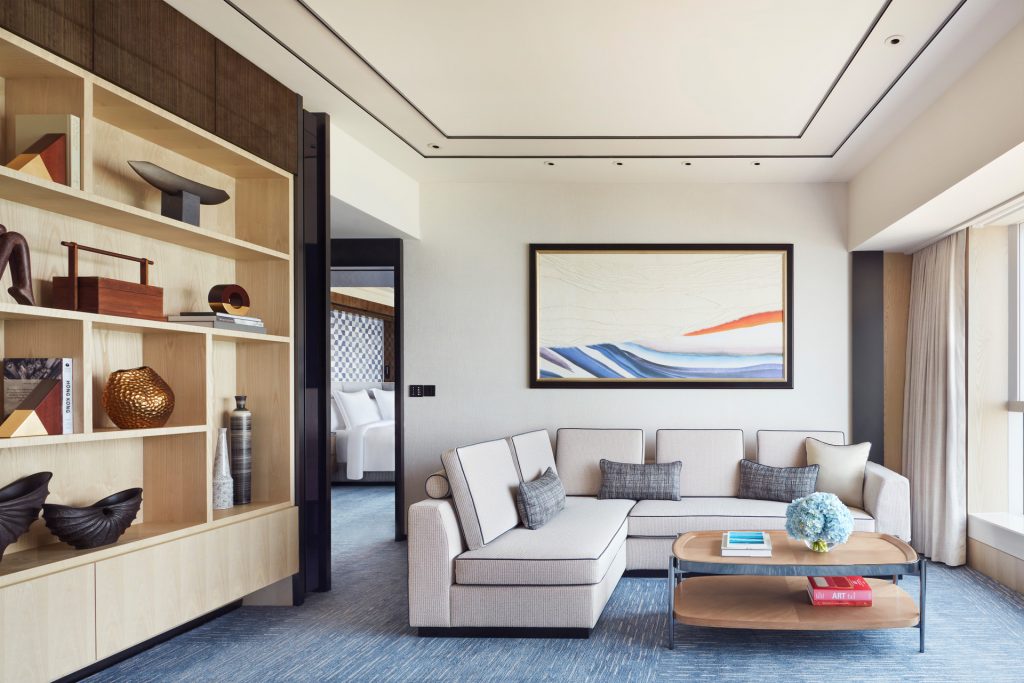 The retreats of Bali and Koh Samui look like they're still some way off, so Hong Kong's wellness-seekers need to look a little closer to home for their wellness staycation fix. Luckily for us, The Four Seasons Hong Kong has an absolutely fabulous Wellness Retreat offer that combines every pillar of wellbeing for a full-body reset. Bonus points if you get to check out one of their newly renovated guest rooms, which have been refreshed to have a more modern, homely feel, complete with a pillow menu for a perfect night's sleep.
Designed for two guests, the Four Seasons Hong Kong wellness retreat includes a two-hour Rewakening Ritual at the Four Seasons Spa, a chakra meditation and grounding breathwork with the hotel's Spa Director, Dr. Tania Bardhan, and daily breakfast for two. you'll also be treated to all sorts of additional treats, including a $200 Sweaty Betty voucher, a Subtle Energies amenity kit, and more.
The Spa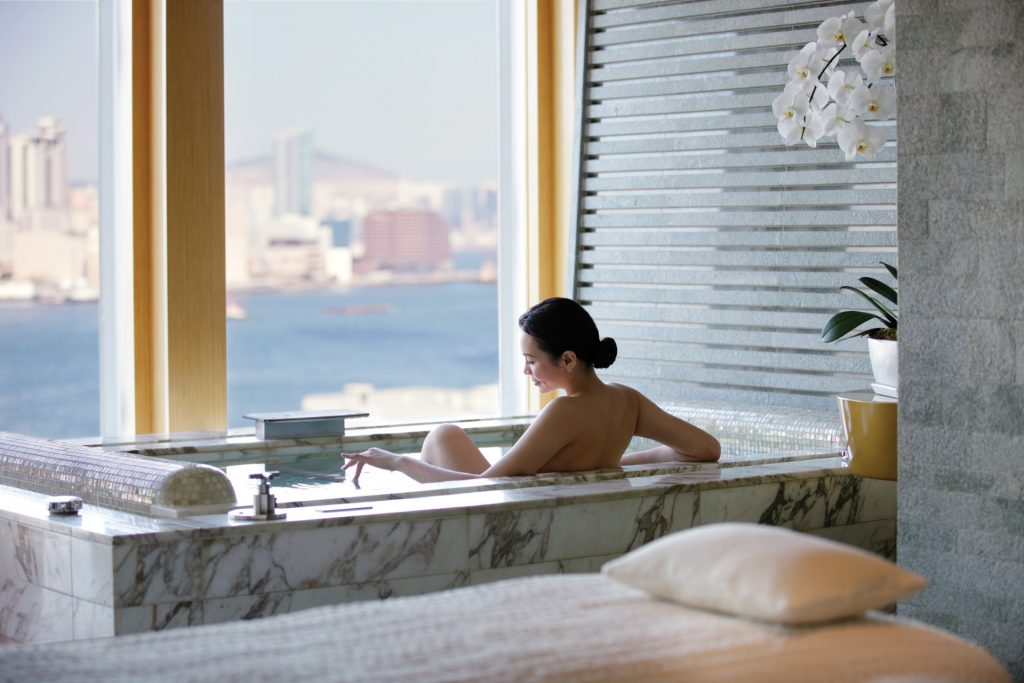 If you've not been to the Four Seasons spa before, you're in for a treat. The Reawakening Ritual combines a body scrub, body wrap and a deep tissue massage. It is designed to relax the nervous system, de-stress, aid sleep and detoxify with the help of spirulina and fucus algae, and juniper essential oil. A two-hour treatment can sometimes leave us feeling fidgety, but the time flew by in a state of deep but conscious relaxation, and we slept like a dream that night.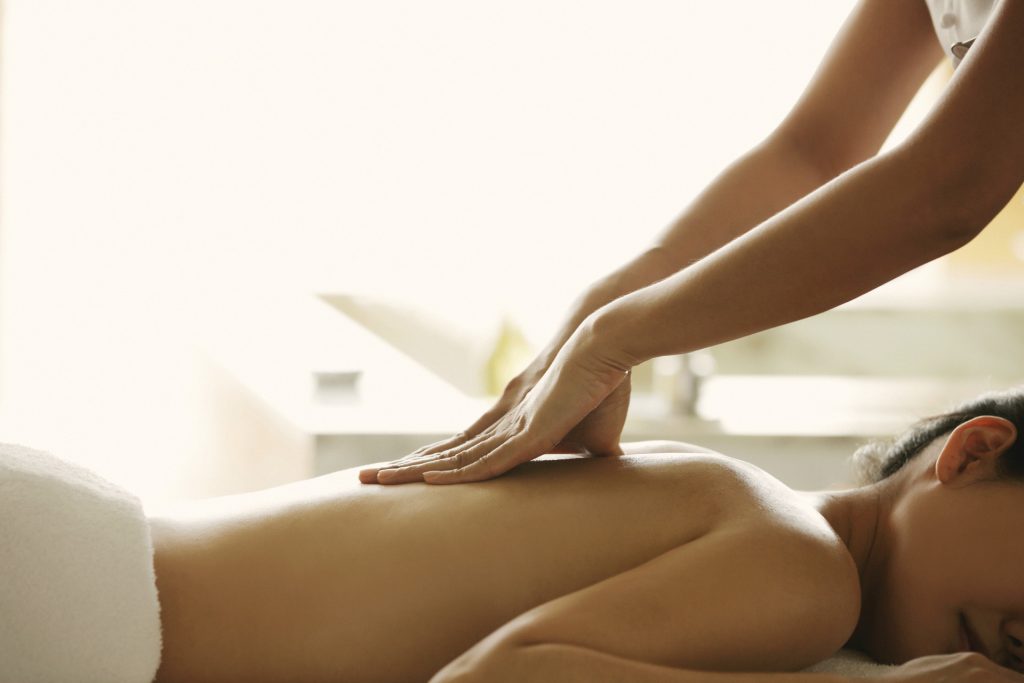 The Meditation
We were pleasantly surprised by the chakra meditation. Honestly, it's not really our thing, but we were willing to give it a go, and we were so glad we did. Spa Director Dr. Bardhan leads you through a guided meditation, in which you remain fully conscious and seated throughout. We were told to visualise each chakra, one at a time, and though we found it hard to focus at first, our yellow, green and blue chakras were surprisingly clear and easy to visualise as a bright sunshine yellow, a vibrant grass green, and – interestingly – a beautiful, bright blue ice palace. Dr. Bardhan told us that these chakras are related to creativity, confidence and communication – spot on for someone working in the media industry! We found that this meditation was a useful tool to gain insights and learn more about how we process information – ideal for anyone wanting to take a deeper dive into getting to know themselves.
What we love about the Four Seasons is that wellness truly is a meaningful part of the hotel's DNA. If you really want to focus on eating healthily, for example, the Well Feeling menu options offer health-forward dishes in a way that's far from an afterthought. Try the egg white omelette with asparagus, spinach, avocado and olive oil; the vegan coconut yogurt with granola; or the extensive smoothie menu. The pool area is one of the best and most expansive in Hong Kong, with two large lap pools, cabanas galore, and – crucially during these COVID times – no need to pre-book a session. Plus it helps that the staff come round regularly to keep you refreshed with mini iced coffees and ice lollies!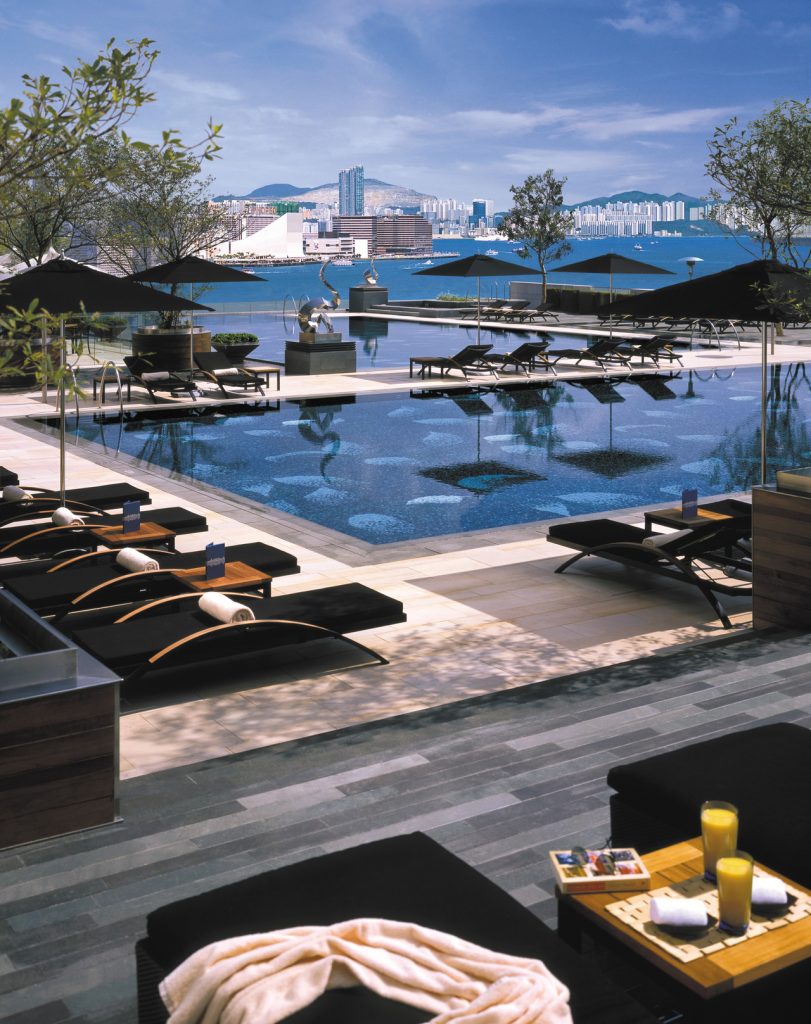 The Verdict
Overall, we absolutely love the Four Seasons Hong Kong wellness retreat package. With the chakra meditation you can really take a deep dive into yourself, and the Reawakening Ritual is perfectly calibrated for busy Hongkongers that need to relax, and fast. The Well Feeling options really elevate your dining experience with proper spa cuisine. You can even opt to elevate your experience by booking a gong bath, tai chi session or cooking class.
The Wellness Retreat is on offer from now until December 23. Learn more here
Want more wellness staycation recommendations? Check out all our staycation content