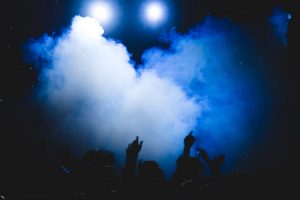 We've all been there.
Light filters through your eyelids. The warm glow of a Sunday morning, after a late Saturday night. Your thoughts swim into focus.
And then it hits, all at once. A throb in the skull, beating in time to your heart. Limbs so weak you can barely reach for the Panadol. A throat so parched you can barely swallow.
Deep from the pit of your stomach rises a feeling both physical and spiritual: everything really will not be OK.
You try to piece together the night from blurred photos and blurrier memories, stilted WhatsApp chains and missed calls, trying to work out if there's anyone you need to apologise to – or anything you need to be returning. And then you pull the covers back over your head. So much for Sunday.
Why do we do this to ourselves? And then why do we do it the week after, and the week after – and the week after that? Maybe we don't have to. Hong Kong is gradually coming alive to the idea of partying hard – but leaving the hangovers behind.
Millennials in Moderation
Across the world, Millennials are drinking less. In the UK, statistics released this year found that people aged 16-24 are less likely to drink than any other age group, with more than a quarter of them not drinking at all. Similarly, a 2016 Australian survey reported that Australians under 30 were drinking less, and just under a quarter of them were teetotal.
Meanwhile, Canadian studies of millennials state that some drink less not because of health concerns – but worries about how it might look when the consequences end up on Instagram. Some 51 percent of respondents were concerned about the potential of being shamed on social media.
Given a potent literal cocktail of booze and easy video recording, it's hardly surprising. But embarrassment doesn't have to be an issue. A new wave of events is kicking that shame spiral to the curb, with the insistence that you can party hard – but party clean.
Enter Daybreaker, an international early morning rave that's made it to 17 cities around the world, and counting. Participants get up at the crack of dawn for early morning yoga and then an entirely sober dance party – refreshed, naturally, by a range of healthy juices and treats.
To many, dancing without a drink in the system to loosen the limbs and crowd out the embarrassment sounds like torture, not something you'd fork out money for. But thus far every Daybreaker event has sold out, so there's plainly an appetite for a booze-free boogie.
Singer, model and yoga teacher Rosemary Vandenbroucke is behind the Hong Kong iteration of Daybreaker, and she insists all you have to do is give it a go.
"I had to convince a few of my friends to come with an open heart – and they've all came back thanking me and saying how they can't believe they could have so much fun completely sober. You never really know until you give it a try."

Rosemary herself is a part-time teetotaller. "Every year I'll take a few months off the juice. Last year I did five months. The year before that, six months. This year I've now made it past nine months." She says she finds staying off the sauce isn't too hard, because of the benefits.
"I have a newfound level of focus and productivity. On the other hand, being vegetarian for nine months has been much more challenging. I've had way more temptations, especially at Japanese restaurants!"
Dance Like No One's Watching
If you're still scared of cutting a rug without being half-cut, then maybe you can pull the blinds shut on the whole experience. Gert Jan Mattens is the founder of First Light – early morning dance and relaxation sessions that take place entirely in the dark.
"By making it completely dark, you take away people's inhibitions," he explains. "We go to festivals to feel free, let loose, but we can give people that feeling of freedom without having to touch one drop of alcohol. By the end, there's a whole transformation. You feel so confident, your energy is really though the roof." Think of it as the the most fun you can have in the dark – with your clothes on, at least.
The Mocktail Movement
Even if you're not the kind of person to twerk across a dancefloor with nothing but a cup of coffee in your system, the evening crowd is also finding that they don't have to end up dancing on the tables – or rolling in the gutter. Manuel Palacio Ramos, co-owner of the Pirata group, says he's seen more and more people choosing not to drink with their meals, or on their nights out.
"A lot of people are more health-conscious," he says. "You have young people who go out and have a mocktail. They don't want to sacrifice the quality of their drink – they want one that's well made, but they don't want to get wasted."
"People can look at me weirdly when I go to a restaurant and order a Diet Coke," says Palacio Ramos. "We're trying to promote it in our restaurants, so people feel comfortable if they don't order alcohol."
He doesn't just talk the talk: he's also a recent convert to a low-alcohol life, after years of late nights as part of his job in the restaurant industry. "I spent 10 years of my life with hangovers every single day. Now I wake up at 7.30am, fresh and clear. It just feels great." Next stop: the morning rave.
Hong Kong's "other" mocktail scene:
The Gunner
Singapore has the Sling, but Hong Kong can really only lay claim to one drink… and it doesn't even have any booze in it. The Gunner is a proud favourite of the city's clubs, and rightly so. It's very simple: equal parts ginger ale and ginger beer, with a healthy dash of Angostura bitters. Just the thing for a sweltering summer day.
The Cocktail Bun
There is one other Hong Kong cocktail: the humble cocktail bun. The name comes from its filling: originally day-old buns, to which a mixture of sugar and coconut were added – hence the "cocktail." Delicious? Yes. Healthier than a drink? The jury's out…
Party Hard, Drink Soft. Hong Kong is home to a host of high-energy, sober fun: 
Daybreaker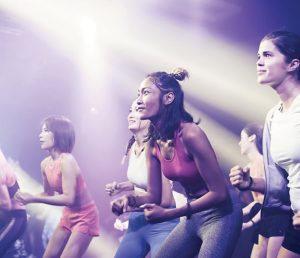 The early-morning party starts off with a yoga session before the dancing begins.
daybreaker.com/city/hk
First Light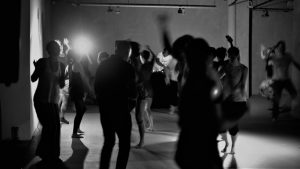 Dancing in the dark sessions, accompanied by a range of wellness activities: from qi gong to guided meditation, yoga nidra and sound healing. Evening sessions at Fly are due to launch soon.
facebook.com/firstlighthongkong
No Lights No Lycra
Can't handle all those early mornings, sober or no? Founded with the belief that everyone can dance, No Nights No Lycra's dancing in the dark parties take place in the evenings.
facebook.com/nlnlhkg
Topiary
Topiary specialises in "shim" cocktails – mixed drinks made with all of the flavour, but far less of the alcohol, than your usual margarita.
3/F, Hilltop Plaza, 49-51 Hollywood Rd., Central, 2866-6485, topiaryhk.com.