Order healthy delivery and takeaway in Hong Kong and support our local F&B community! Restaurants all over the city have embraced wellness with delivery menus offering delicious vegan, vegetarian and nutrition-packed options. Here are some of our favourite places for healthy delivery in Hong Kong.
Pondi Superspice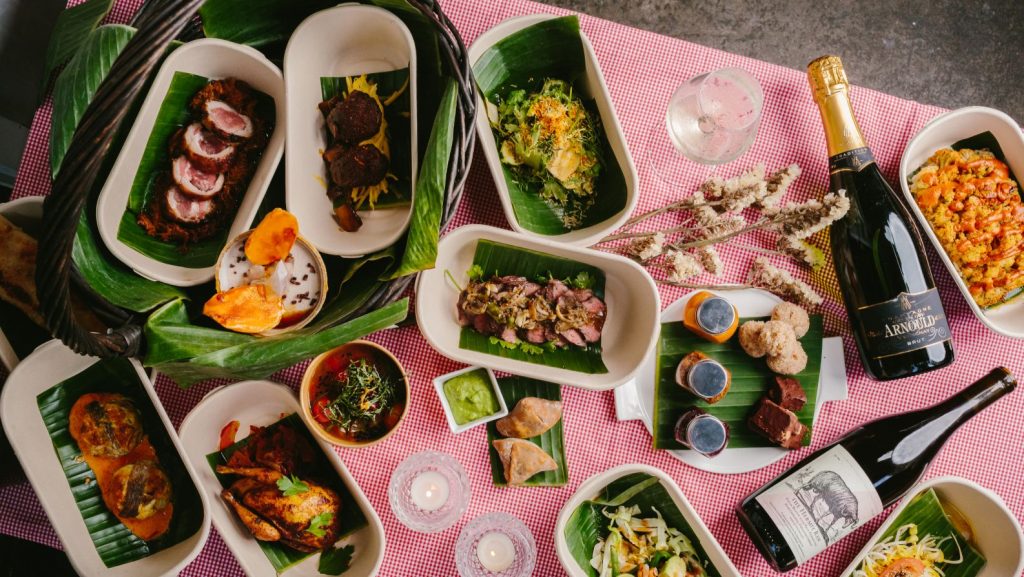 So-hot-right-now Indian restaurant, Pondi Superspice in Sai Ying Pun, is doing a gorgeous takeout hamper for two that's perfect for romantic evenings in. It's high on sustainability points, coming in a wicker hamper that you hire for a $150 refundable deposit. The rest of the dishes are presented on banana leaves for a 'grammable feast. Many of the dishes are vegan as a matter of course, from the buckwheat samosas to the chilled grape tomato broth starters to the fermented (i.e. probiotic-filled) salads and the vegan young coconut custard with dark chocolate ganache. From there, order two dry-rub curries from their selection. We love the sound of the barramundi fish cake and the smoked quail masala.
FAMALAND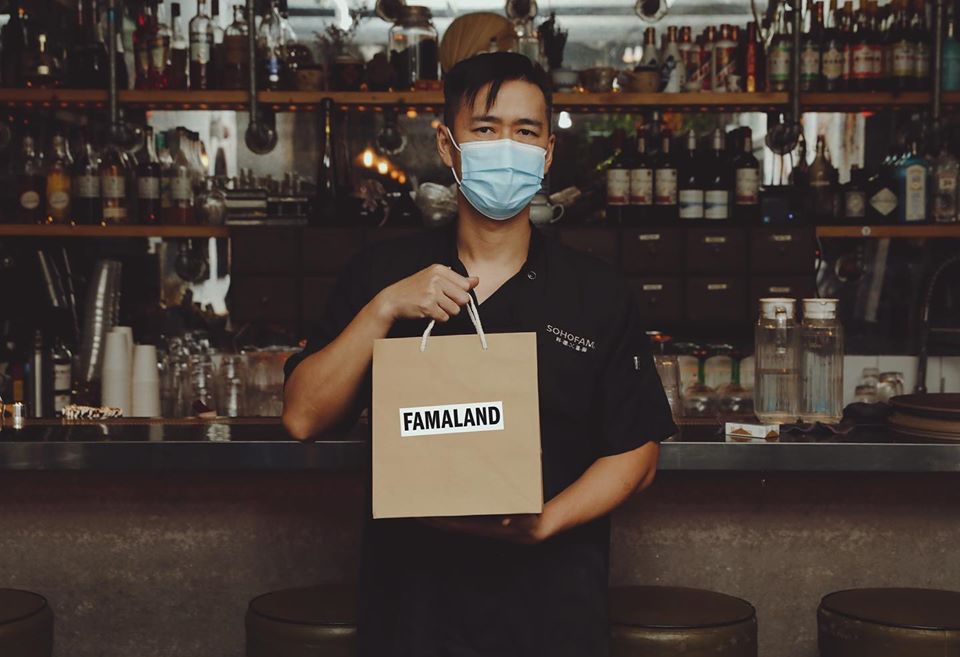 Formerly known as Sohofama, FAMALAND is on a mission to reframe Chinese food for health-conscious diets. Right now it's offering loads of wellness-focused dishes to go, from a KETO bento box to dishes from the "Healthy Chinese" daily set wellness menu. Don't miss the soups, which are designed with wellness goals in mind: think names like Detox Potion, Flu Fighter and Immunity Booster. Right now you can enjoy 10% off for pick up before 5pm and 20% off for pick up after 9:00pm.
The Big Things Bento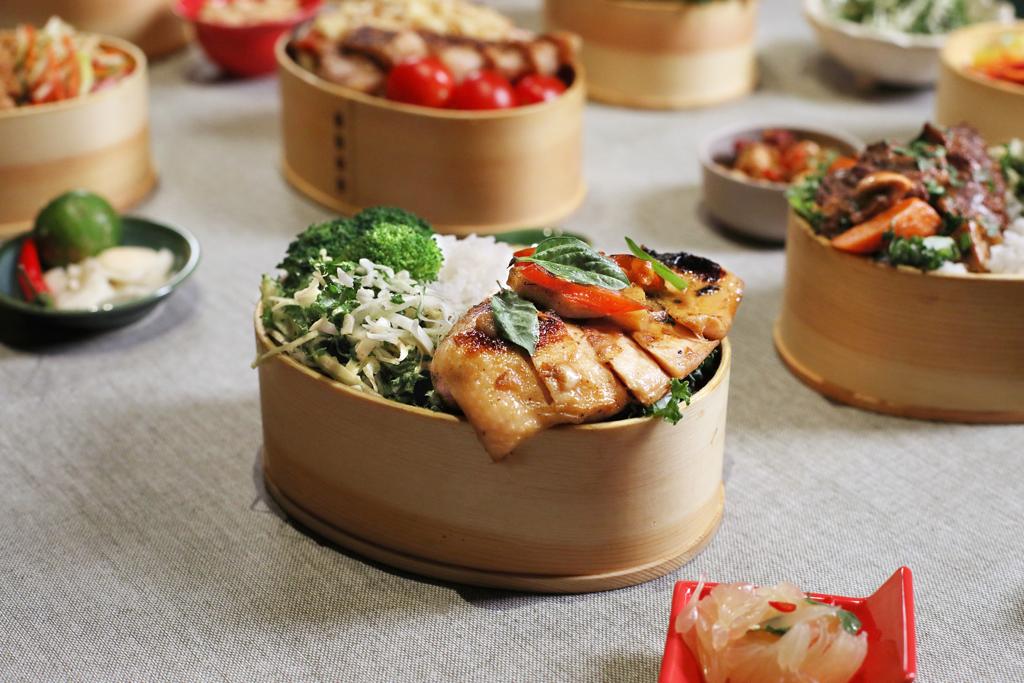 The Big Things Kitchen takes the joy of Asian comfort food and adds a healthy culinary twist. Its lunch concept, The Big Things Bento, is a series of nutritionally balanced, veg-heavy bento boxes with healthy protein and complex carbs. With a wide range of sustainably-sourced premium ingredients and delightful presentation, these mouthwatering bentos are available for dine-in in Tsuen Wan, plus delivery in Central, Admiralty and Quarry Bay.
Miss Lee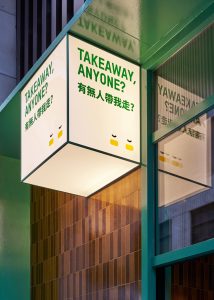 If you haven't heard of Miss Lee, it's the cute Chinese vegetarian restaurant at the end of Wellington Street, towards Sheung Wan. They cover all the bases here with modern Chinese dishes to cater for vegetarians, vegans and flexitarians alike. Try the Golden Flowers (cauliflower with salted egg yolk with braised mushroom and pumpkin puree), Fungi Farm (Black Truffle Pearl Barley Risotto) and the Fire Balls (Sweet and Sour Mushrooms).
HABITŪ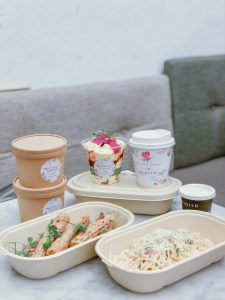 HABITŪ's takeaway menu is packed full of plant-based eats at wallet-friendly prices. We liked the avocado tahini salad, chopped cauliflower risotto with porcini, wild mushrooms, veggie broth and truffle oil; and they also do a mean avocado toast.
#Cheatday: Their "Best In Town" carbonara was unexpectedly really, really good. Who would have thought HABITŪ's humble carbona would outclass some of the Italian heavy hitters in town?
LANDMARK EATO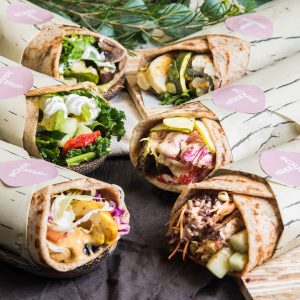 The Landmark's EATO food hall concept has a solid selection of healthy outlets, including Treehouse, Salad Stop, Green Common and Le Jus which are all offering takeaway & delivery options. There are good deals to be had. For instance, Green Common is offering 50% off on selected takeaway dishes. Learn more here.
Veda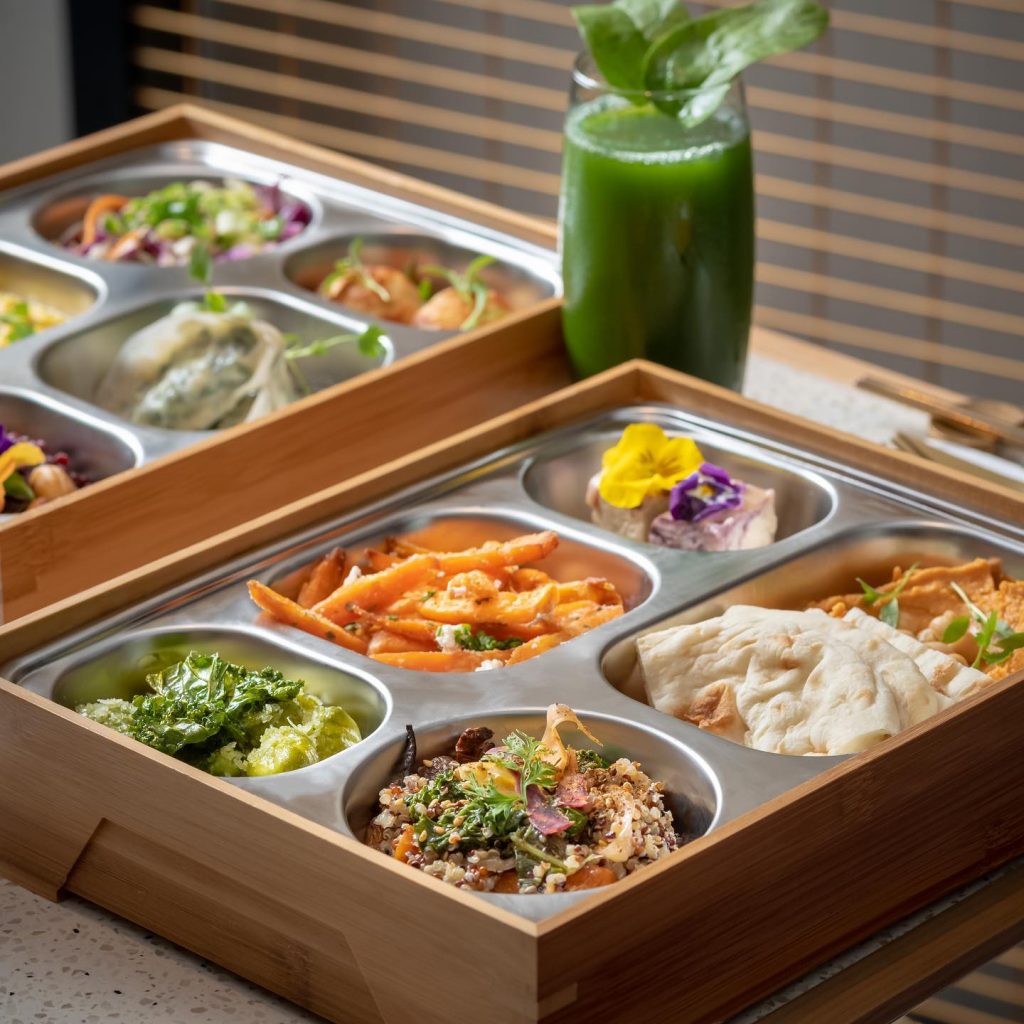 One of our go-to vegetarian restaurants is Veda at Ovolo, and their takeaway menu will leave your mouth watering. Apart from the usual fare, we love the look of the Tiffin Box. Priced at $98, each set includes a soba noodle salad, pani puri, a starter (we love the Silk Road momos), a main (try the Puy Lentils or Aloo Gobi) and cheesecake for dessert. Bargain!
nood food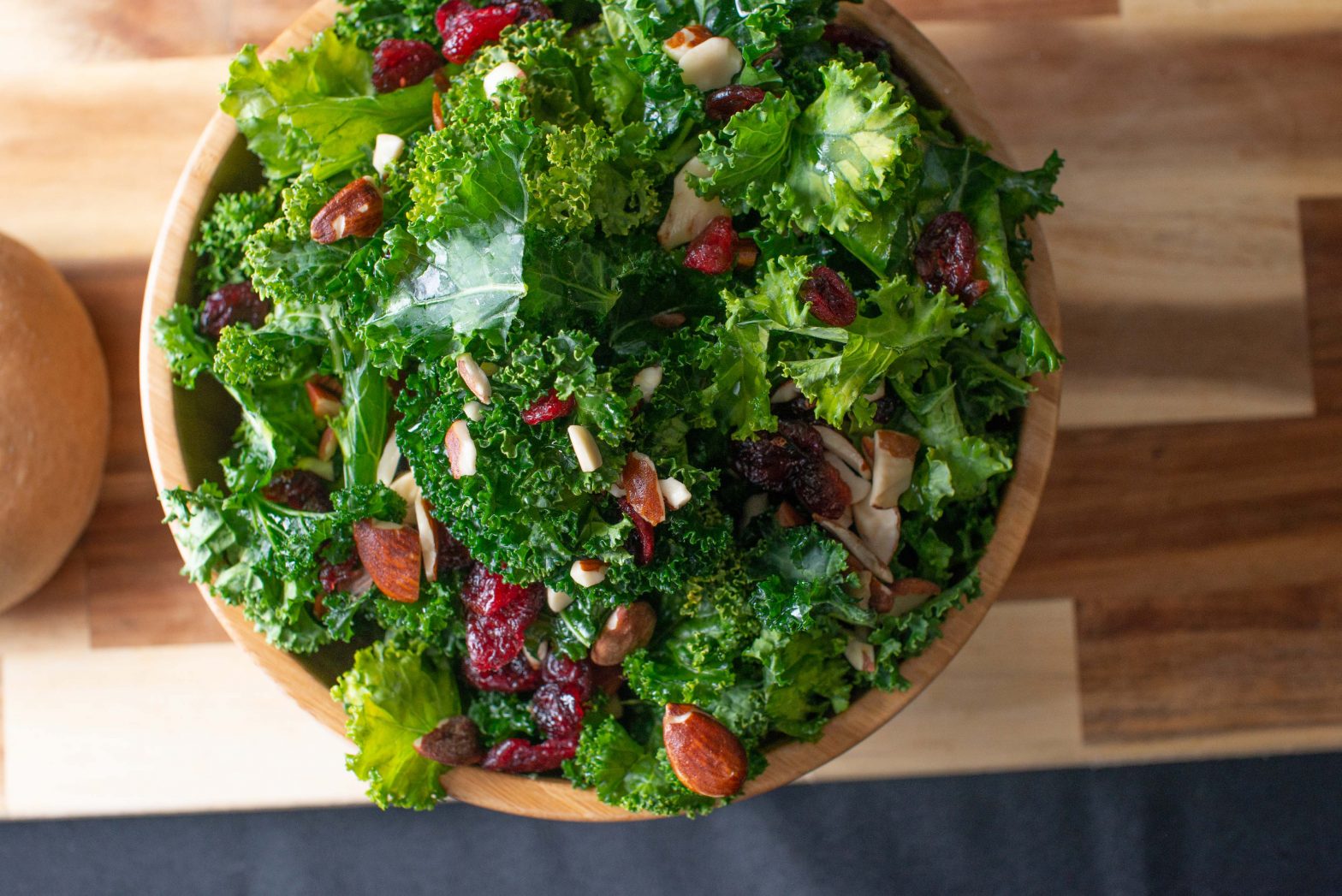 Available in more than 20 Pure Fitness and Pure Yoga outlets, nood food offers an impressive and wallet-friendly array of healthy lunch options. With plenty on offer for herbivores and protein-packers alike, their diverse menu includes a diverse range of daily salads, sandwiches and hot items. Plus it has one of the biggest smoothie selections in town. allnood.com

Blu Kouzina
One of Singapore's most popular Mediterranean restaurants, Blu Kouzina is now available in Hong Kong exclusively via Deliveroo Editions! Operating out of Deliveroo's shared kitchen in Wan Chai, this Greek restaurant actually has three concepts. First up is Blu Kouzina, which serves authentic, organic Mediterranean cuisine, from indulgent dips and starters to meat platters and fresh salads. For the health-conscious, there's VIOS, which offers mediterranean bowls that are perfect for a post-gym meal. And then there's Lucky Souvlaki, which does meaty gyros stuffed with fries – not so healthy but still delicious!
Dr. Fern's Gin Parlour
Yes, it's better known as a gin bar, but to keep busy during the day, Dr. Fern's has started offering a vegetarian takeout menu for just $60! Available from noon-6pm Monday through Saturday, you'll find dishes such as gardein chicken & pumpkin with rice; shiitake mushrooms & braised rtofu with rice; or eggplant with minced Omnipork. Add $20 to add a vegetarian soup or drink (think organic coffees, organic teas, sodas, and bottled water or Perrier). P.S. G&Ts are 20% off for takeaway all day, and happy hour is 5-7pm, with $64 G&Ts.
Green Common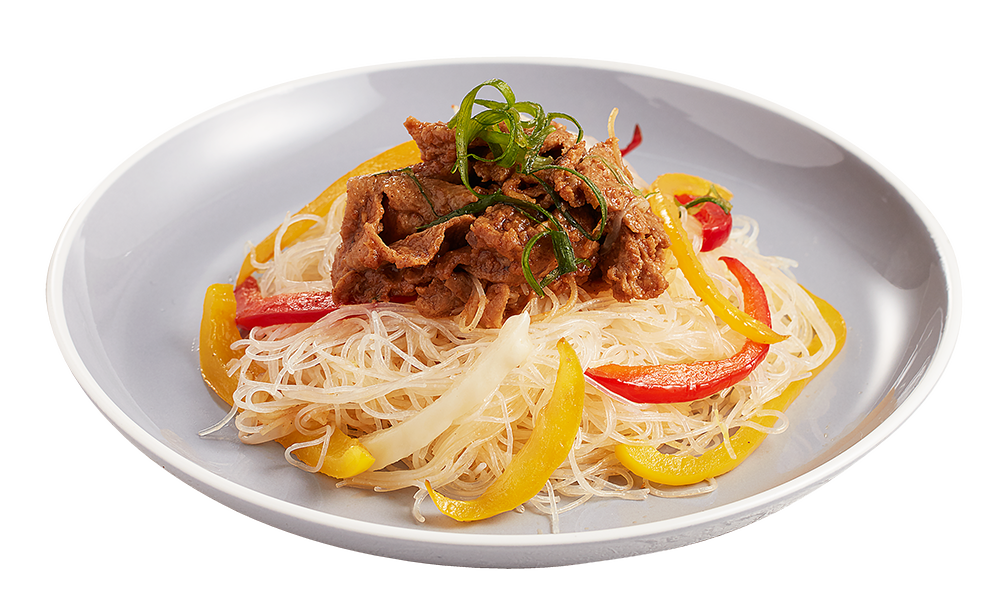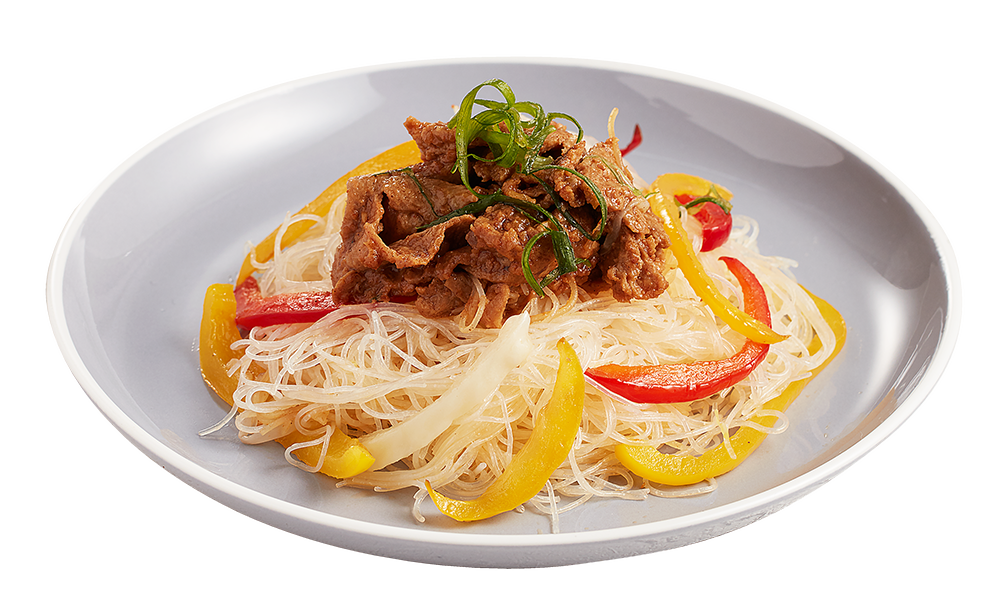 One of the best deals on the block for a healthy plant-based lunch, six of Green Common's outlets are offering a vegan grab-and-go set for just $59. There are four options available, each accompanied by a bottle of Simplee Aloe (or upgrade to an Emma & Toms juice for an extra $10). Pre order by phone and then pick up shortly thereafter. Dishes include Omnipork rice with black pepper sauce; Japanese curry rice with beefless tips; stir-fried satay plant-based beef vermicelli; or spaghetti and omnipork meatballs.
Read more: The best healthy meal plan delivery services in Hong Kong