Sky-High Salads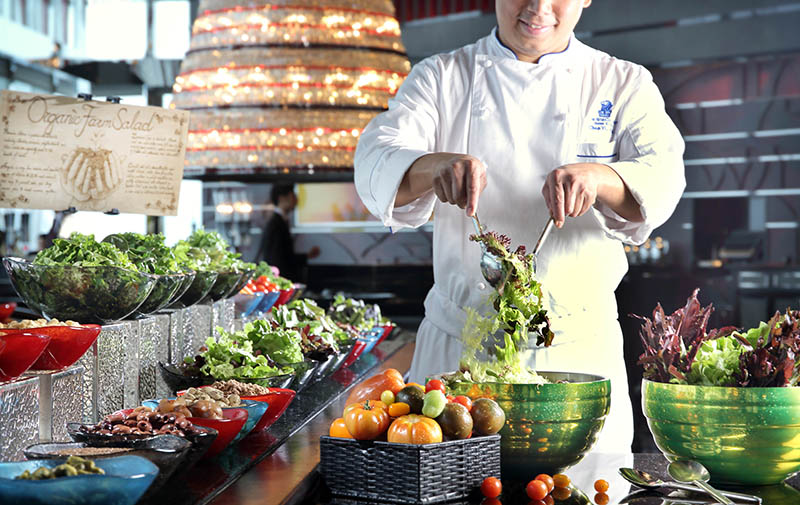 Looking for a working lunch that's big on swagger but low on empty calories? The Ritz-Carlton's Lounge & Bar has introduced an organic salad bar, featuring more than 10 types of organic leafy vegetables, 18 vegetable sides (think roasted beetroot, artichoke, fennel and asparagus) and more than 15 toppings, from macadamia nuts to sunflower seeds and everything in between. There's also plenty of lean meat and seafood to round out the meal. The set lunch is $248 per head, which includes soup, dessert and a healthy juice.
Available weekdays. The Ritz-Carlton, ICC, 1 Austin Rd. West, West Kowloon, 2263-2270.
Snack Happy
There's a handful of companies now offering snacking subscription boxes, but Guilt Free Food takes it to the next level, with freshly made snacks delivered to your home or office (so long as you're on Hong Kong Island) on Mondays, Wednesdays and Thursdays. There are two sets available: Power, which offers gluten-free paleo-friendly nibbles; and Thrive, an exclusively plant-based snacking set. Each delivery costs $79 and includes four heat-sealed, sub-200-calories unprocessed snacks that are fresh and additive-free. The snacks will keep in the fridge for three to four days, making them an ideal alternative to months-old, shelf-stable chips and cookies.
Coco Loco
So… this is a thing now.
Marks & Spencer
is selling fresh young coconuts with an honest-to-god pull tab! Finally, we can stop carrying around that screwdriver for coco-emergencies (kidding). The British food and fashion outlet knows its audience though, and has been making healthy eating accessible for even the most food-prep-adverse Hongkonger, from pre-spiralized root vegetables to blender-ready chopped fruits and leaves. Yep, pretty lazy… or is it genius?
$26 from select Marks & Spencer Food outlets citywide, including 1/F, Kinwick Centre, 32 Hollywood Rd., Central, 2921-8552.
Psst…
Hang onto your capes, because Supafood has launched in Sheung Wan! Run by the same folks behind Locofama, expect healthy lunches (boxed salads, hot meals and sandwiches) to go that are delicious and value for money too.
G/F, 1 Jervois St., Sheung Wan, 281- 6088, www.supafood.co.
Times Square is now home to Joe & the Juice, an uber-trendy juicery originally from Copenhagen that does a mean coffee too.
4/F Kiosk, Times Square, 1 Matheson St., Causeway Bay, www.joejuice.com.
CHEAT DAY
We're Toast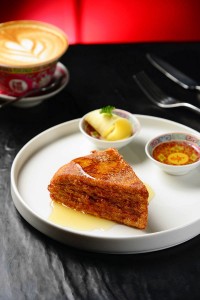 If you grew up in Hong Kong, you'll be all-too-familiar with Hong Kong-style French toast: a thick slab of white bread that's slathered in peanut butter before being deep-fried and served with margarine and golden syrup. Chinese fusion cafe Kasa has reinvented the humble dish and elevated it to new heights with their eight-layer French toast ($38, pictured). The whole menu is filled with cheeky twists on Canto classics, such as the pineapple bun with cinnamon butter, molten duck yolk custard lava cake, and peanut butter ice cream with condensed milk and cookie crumbs. Not enough of an energy boost? Kasa also serves great coffee, both hot and cold-brewed.
Suite 103, 1/F Shui On Centre, 6-8 Harbour Rd., Wan Chai,  2659-9189, www.facebook.com/kasahongkong.