Sow Your Seeds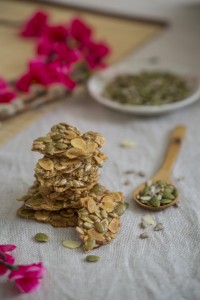 Sick of gifting Danish butter cookies for CNY? Health-conscious Singaporean restaurant chain Cedele has come up with a line of all-natural cookies and pastries that make for perfect gifts, particularly if your relatives need to keep an eye on their sugar intake. Check out these pretty florentines – they're made with almonds, pumpkins and sunflower seeds (plenty of healthy fats there) and are gluten-free to boot.
$108 per box from Cedele outlets citywide, including Shop 2C, The Centre, 99 Queen's Road Central, 2567-8919, www.cedelegroup.com.
Time Me Kangaroo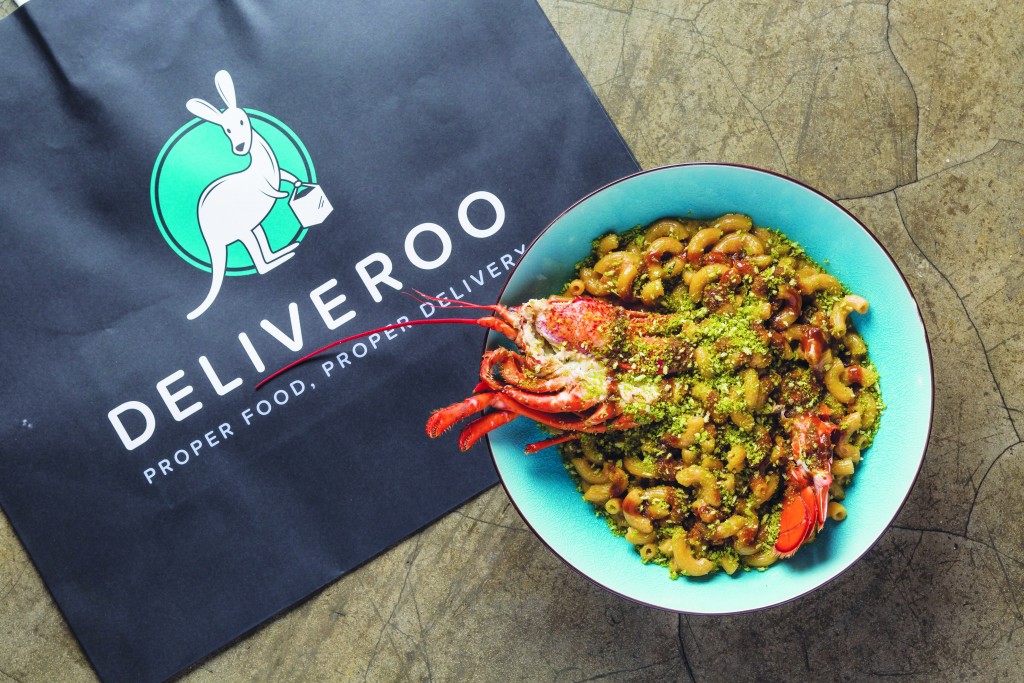 Not content with speedily servicing hungry diners from K-Town to Causeway, new-to-town delivery company Deliveroo has just extended its cachment to TST, West Kowloon, Stanley and Repulse Bay – great news for Southsiders and Darksiders alike! If you're looking for a healthy meal delivered to your home or office, Deliveroo's health-conscious partners include Grassroots Pantry, Genie Juicery, Zumufi and the Herbivores, to name just a few. And don't forget: Liv Magazine readers can get $100 off their first order by using the "LIV100" code at checkout.
Walk the Plankton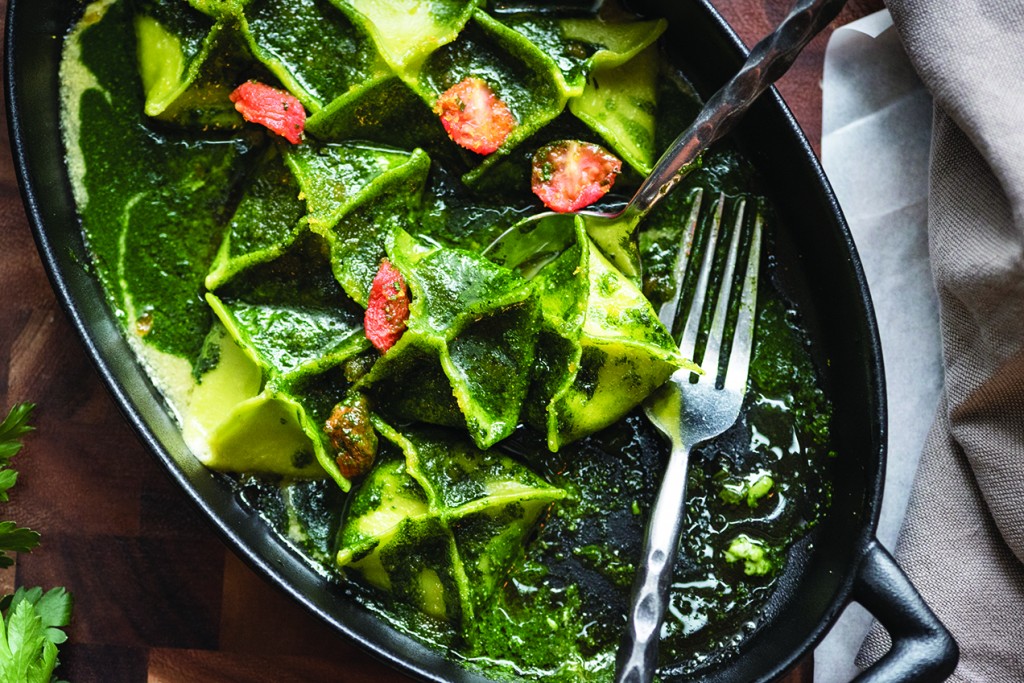 There's a new "it" food ingredient on the menu, and for once it's something that's actually good for the planet! Phytoplankton dishes are currently being served at PMQ's Isono Mediterranan restaurant from now until the end of March. This marine product is produced and harvested sustainably using sunlight, seawater and CO2, before being dried into a powder and used to flavour dishes. In addition to containing a host of healthy vitamins and minerals (such as calcium, magnesium, potassium and iron), its flavor is deliciously briny, making it a perfect complement to seafood. Get a taste of plankton with Isono's seafood paella ($318), Carbonara di Mare ($328) and Ravioli with plankton emulsion (pictured, $328).
6/F, Block B, PMQ, 35 Aberdeen St., Central, 2156-0688, www.isono.com.hk.
Mak Daddy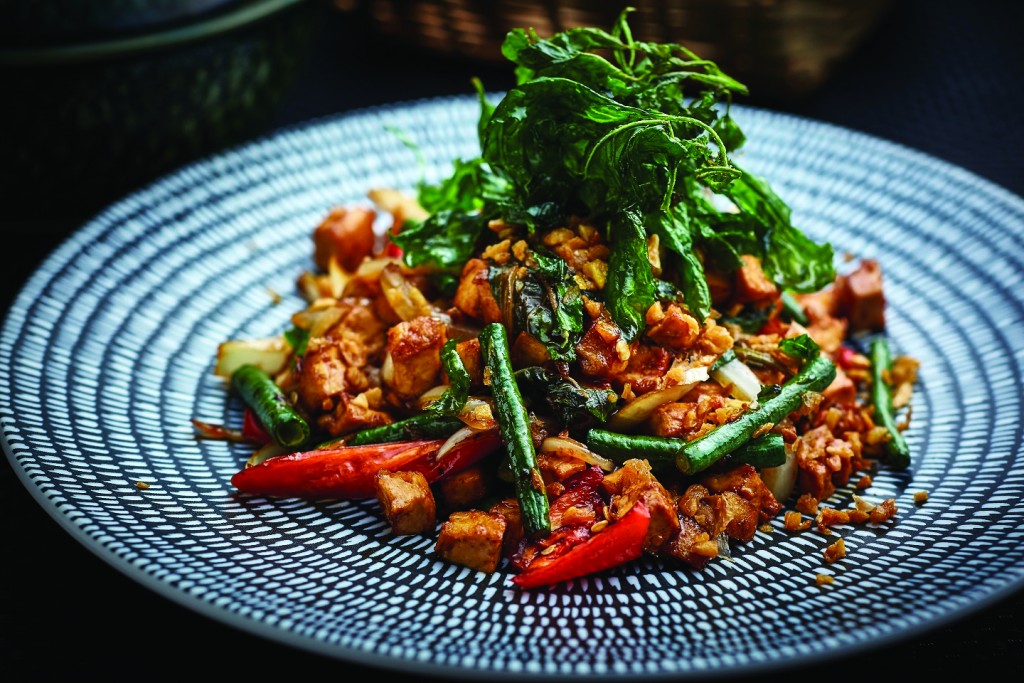 Vegetarian lunch options in The Landmark just got a little more exciting with the launch of Mak Mak by restaurateur Yenn Wong, the brains behind Chachawan, 208 and others. Compared to Chachawan, Mak Mak is much more casual, not quite so spicy and with plenty of recognizable dishes such as pad Thai and massuman curry. But what we're excited about is the extensive vegetarian menu featuring veggie versions of our favourite dishes, such as tofu laab salad, or the phad bai ka pow (pictured): Stir-fried tofu, garlic and Thai holy basil. One thing's for sure: Mak Mak has made meat-free Mondays (and Tuesdays, and Wednesdays…) that much easier. Need to rush back to the office? Grab a bite to go from the dedicated takeout counter out front.
217A, 2/F, Landmark Atrium, 15 Queen's Road Central, 2983-1003, www.makmak.hk.
Cheat Day
Hey, Sweetie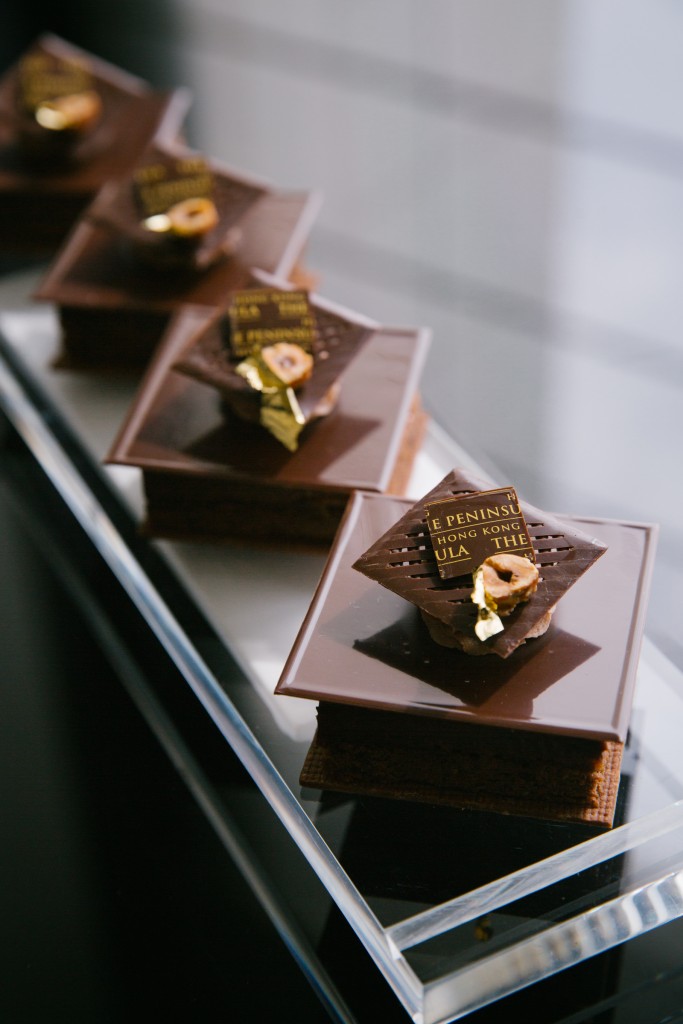 Got a soft spot for cakes? Join the club. The Peninsula Hong Kong has just upped its pastry game in a big way with the appointment of new executive pastry chef Frank Haasnoot. The Dutch dessert master has a string of accolades under his belt, including winner of the World Chocolate Masters in 2011. He'll be gradually refreshing the lineup of pastries on offer at the Peninsula Boutique, offering up beautiful, sculptural cakes in unexpected flavour and texture combinations. Looking for a chocolate cake for Valentine's Day? Try the "Cocoa Noir" (pictured), a blend of dark chocolate mousse, crunchy feuilletine pastry, walnut sponge, orange marmalade and thick, rich yuzu cremeux for a pastry that's complex, unexpected and – of course – utterly delicious.
Basement, The Peninsula Hong Kong, Salisbury Road, Tsim Sha Tsui, 2696-6969, www.peninsula.com.