Looking for a holiday packed with hardcore workouts, MMA sparring and personal training? Pay a visit to "Fighter Street" in Chalong, Phuket, where you'll find fitness classes and clean eating options that are seriously easy on the wallet. By Aoife McGillion.
Having recently paid a visit to Chalong, a district in the south of Phuket, I was amazed to find that an entire industry has developed around three or four gyms that have set up on one street. Soi Tad-ied (locally known as "Fighter Street") is littered with gyms offering a full array of martial arts; others have a range of fitness classes including High Intensity Interval Training (HIIT), CrossFit, strength and conditioning and spinning as well as hot yoga, meditation and Pilates. All the other businesses on the street complement the whole fitness theme; every other shop sells protein shakes and smoothies, restaurants advertise clean eating and others offer massage or laundry services. With six daily direct flights from Hong Kong, Chalong offers a one-stop frugal fitness retreat.
The Gyms
Unit-27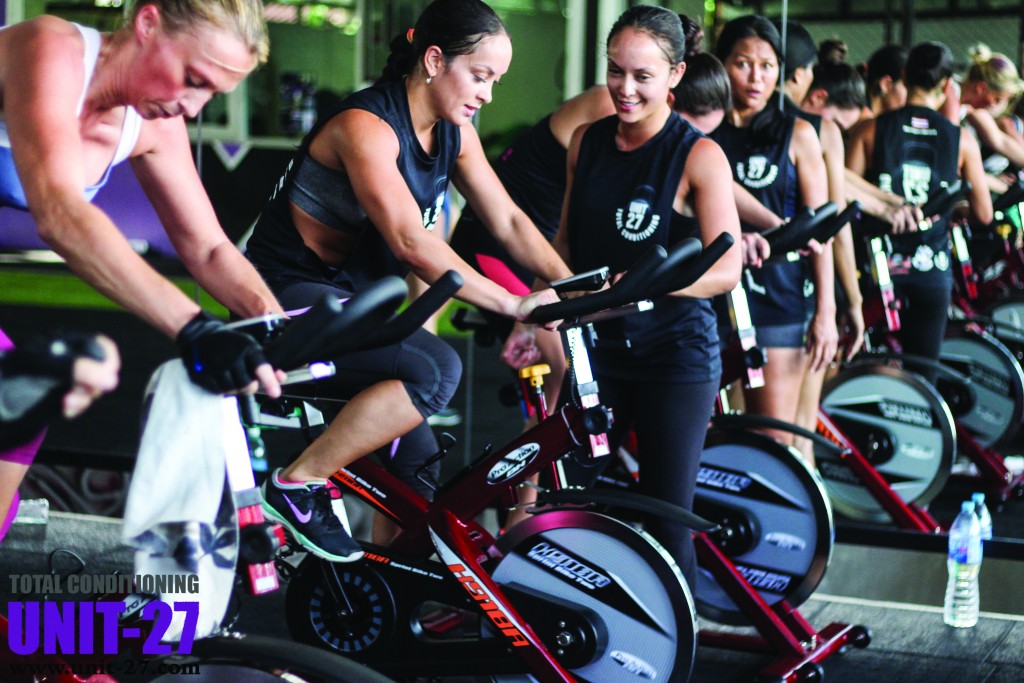 Although the area is best known for martial arts training, my focus was on HIIT and Unit-27 was where I spent most of my time. What really draws me into a gym is the energy and I was totally addicted to this place.
Unit-27 offers a number of HIIT group sessions each day as well as strength and conditioning and CrossFit. Most sessions are an hour long, with 15 minutes for warm up, another 10 to explain the exercises, half an hour of sheer intensity and a period at the end for cool down and stretch. All of the instructors are fairly fierce but Frankie in particular, who missed his calling leading troops in the army, takes no prisoners. With classes called "the Punisher", "Kalorie Killah" and, aptly, "Drill Sergeant" you know that it's no pillow fight. Classes are structured so that you work for yourself, but if you're slacking the whole group suffers.
If spin is your thing, Unit-27 holds several classes per week, in what is ostensibly an indoor disco. Bring dayglow for max effect. The most oddly addictive thing about this gym, after a few days of serious workouts, are the ice baths. They are said to aid recovery and prevent next-day muscle stiffness. Call me a glutton for punishment but I couldn't get over how much I loved it.
If group sessions don't float your boat, there are personal training options available for standard fitness routines and martial arts. I left after a week with Unit-27 already planning my next trip and also determined to find similar classes in Hong Kong. Classes start at $90 drop-in, with a package of 12 classes costing $760, which includes a week-long pass to Primal Fitness, their open gym.
Tiger Muay Thai and Titan Fitness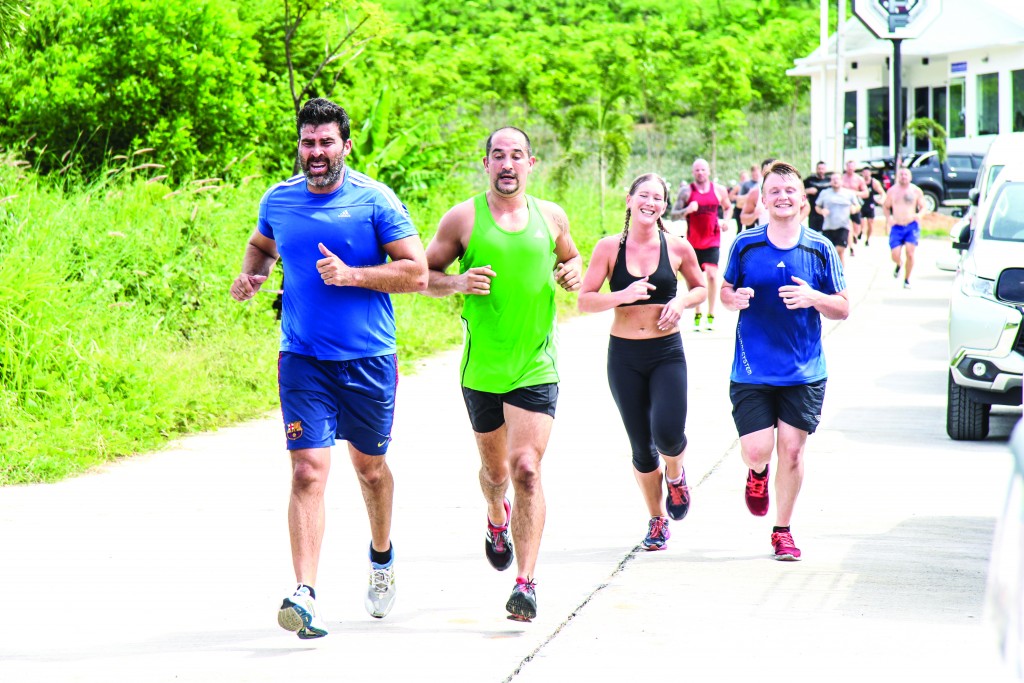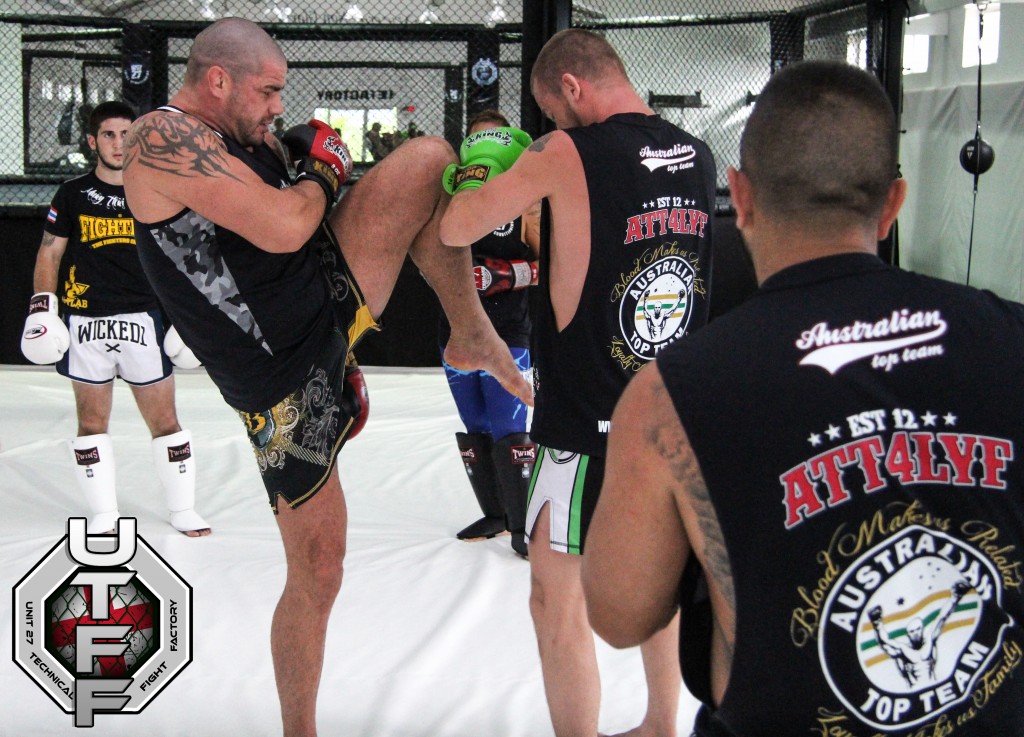 Tiger and Titan specialise in martial arts including Muay Thai, Krabi Krabong, Muay Boran, MMA, BJJ and western-style boxing. They also deliver strength and conditioning classes, bodyfit and outdoor combat-style training. Titan organises a run every Tuesday morning called the "Buddha Run", a 5k canter uphill to the Buddha lookout point. It's the only organised run on the street. www.tigermuaythai.com, titanfitness.info
Eating
My biggest complaint when it comes to healthy holidays in cheap locations is that I find myself at the mercy of whatever is on the menu, and generally that's a combination of deep-fried and processed dishes. Happily, that is not the case here.
Every restaurant on Fighter Street claims to offer clean eating options. I tried a number of them and the best by far (in terms of quality of food and value for money) is the Muscle Bar. Don't be deterred by the name, which evokes images of weightlifters slamming protein shakes. This place offers a full menu of healthy food options which can be as plain or as complicated, as you like. It's inexpensive too. It also arranges food plans for long-stay visitors. Other popular eating spots include Tony's and Tiger Muay Thai.
Sleeping
2Home Resort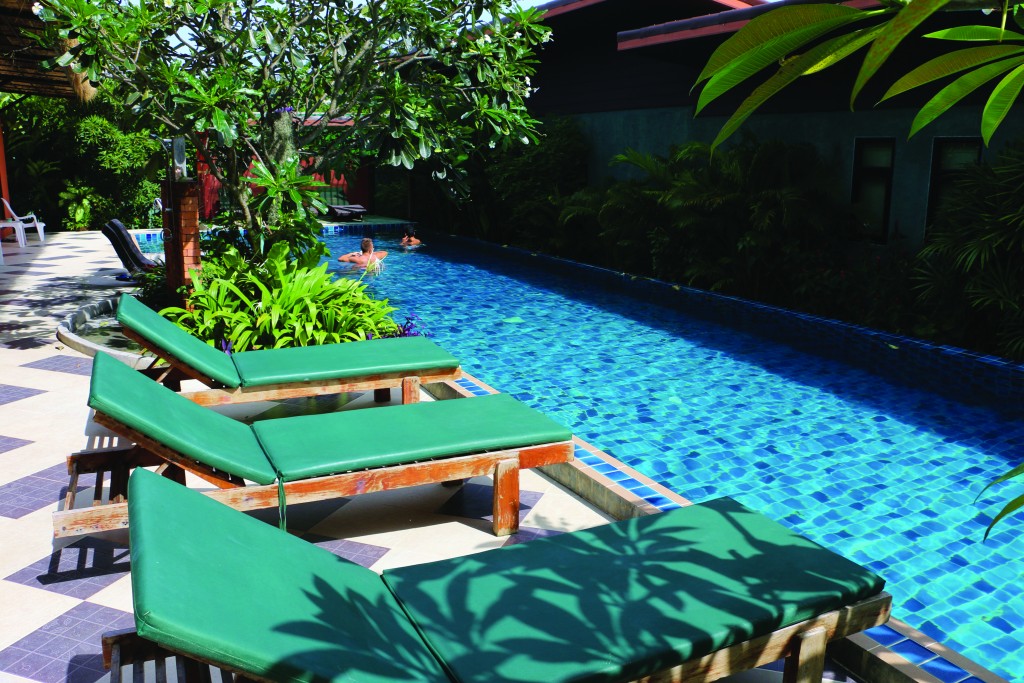 You would struggle to spend a huge amount on accommodation in this area. I stayed in the most highly recommended place on Tripadvisor – 2Home Resort – and it cost $990 for a week. How was the view of the parking lot and how far did you need to walk to the communal showers, I hear you ask. I assure you, this was absolutely not the case. Sure, the decor is fairly uninspired, but it was safe, comfortable and clean, and most importantly I would happily go back. The pool on the grounds was a bonus. Rates at 2Home start from $140 per night (low season) with deep discounts for longer stays. www.2homeresort.com.
The Anchan Boutique hotel and The Cocoville Phuket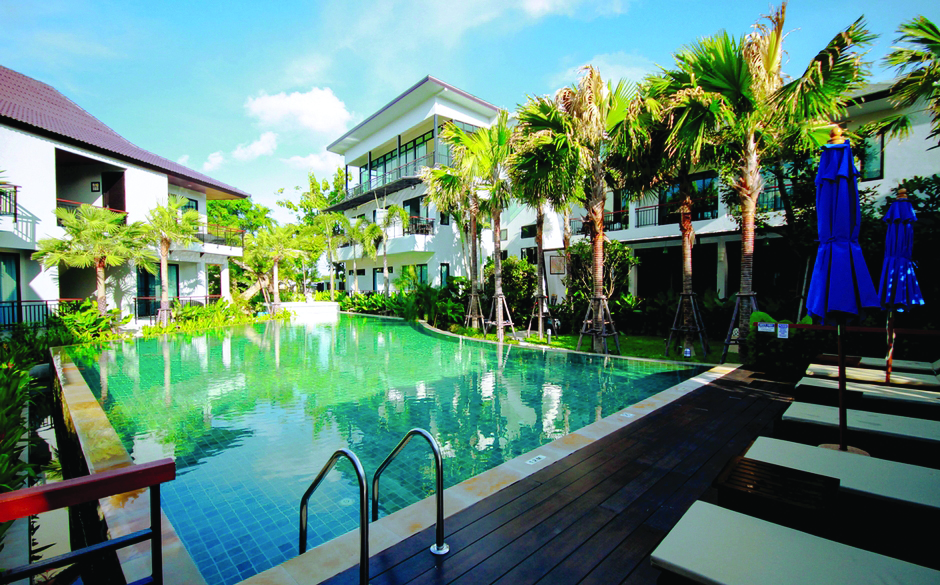 Both guesthouses are similar to 2Home. Rates start at $260 per night (low season) with bigger discounts for long stays. Very popular options for people training at Unit-27. anchanboutiquehotel.com, cocovillephuket.com.
The Blue Hotel
The most expensive place on the street with a great rooftop pool. The only official hotel on the street. Rates start at $520 per night. thebluephuket.com.
Facilities:
There are launderette facilities everywhere on the street. There are two conveniently located ATMs and most places take credit card. There are a number of pharmacies dotted along the way. There are two large spas, one at either end of the main road, with smaller independent massage specialists in various locations along the street.
Tips:
None of the gyms are open on Sundays. If you're going for a weekend, you will want to factor this in!
Peak season is November through April. During peak season, classes will book out. When you are reserving your accommodation, contact your preferred gym and find out what sort of volumes they are dealing with.