With summer in full swing, it's time to tuck into a refreshing (and healthy!) acai bowl. Zoe Belhomme rounds up a few favourites.
Pronounced ah-sigh-ee, the acai berry hails from the rainforests of South America, and is well known for its array of health benefits. Packed with antioxidants, acai bowls – usually blended with frozen bananas – look and taste just like ice cream, but are in fact a healthy and delicious breakfast or snack in the hot summer moths. If you haven't had one yet it's basically a really thick smoothie topped with whatever you fancy – fruit, oatmeal, seeds, or even peanut butter. They're easy to make, but if you don't have time to whip up a bowl, there are lots of places to pick up this cool superfood treat.
HOME Eat to Live (CLOSED)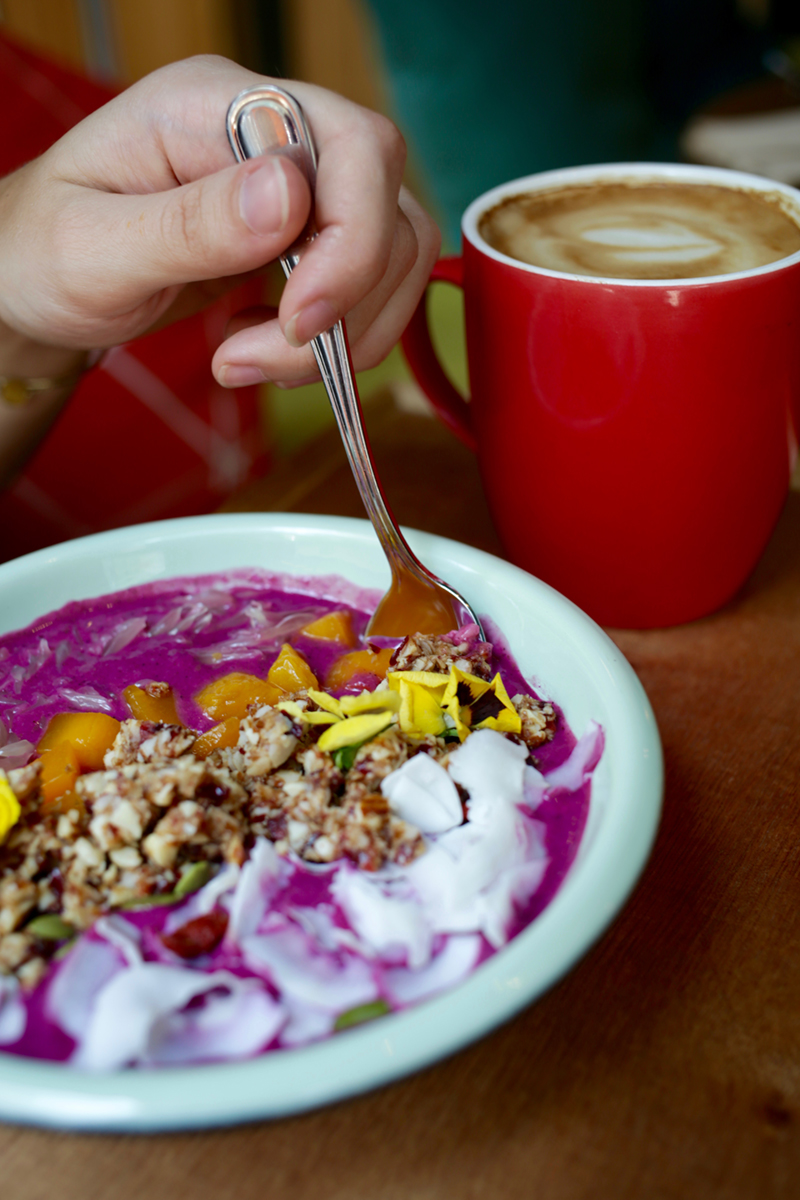 With a menu designed to balance body and mind through organic and wholesome plant-based foods, HOME's acai bowl ($55) and toppings are all freshly made each morning in the restaurant. The thick and creamy base includes earthy beetroot in the blend as well as raspberries and strawberries. Give your bowl some bite with some wholesome toppings including banana chips, mixed fruits, seeds and crunchy cereals.
77 Des Voeux Road Central, 2777-4777,
Mercedes-Me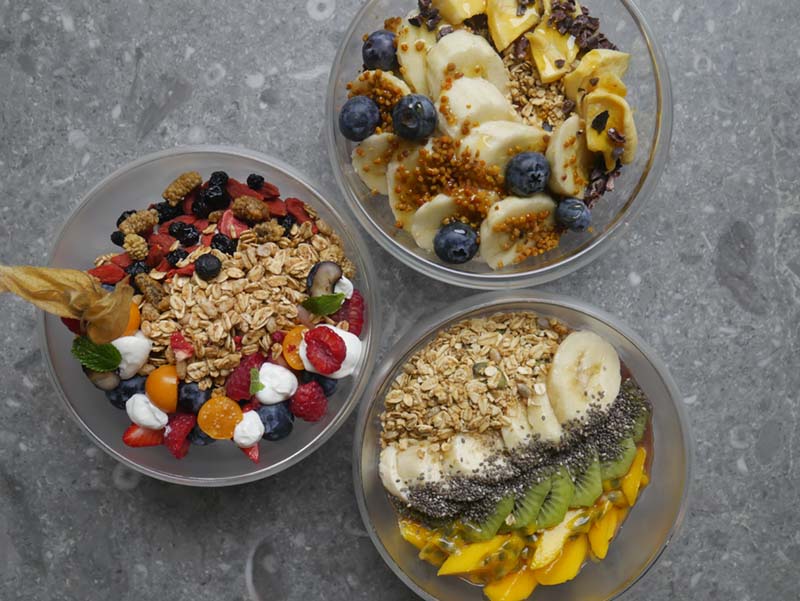 Mercedes Me's version of the acai bowl features tropical fruit, your choice of fresh or dried berries, granola, coconut flakes and chia seeds. The dish is part of the restaurant's semi-buffet style breakfast menu which is available between 9:00am and 12:00pm on weekdays. So forget the buttery croissants and toast, enjoy this lighter and healthier option during your next pre-office breakfast with clients. Or you know… have both!
Entertainment Building, 30 Queen's Road, Central, 2895-7398
www.maximalconcepts.com/mercedes-me
Grassroots Pantry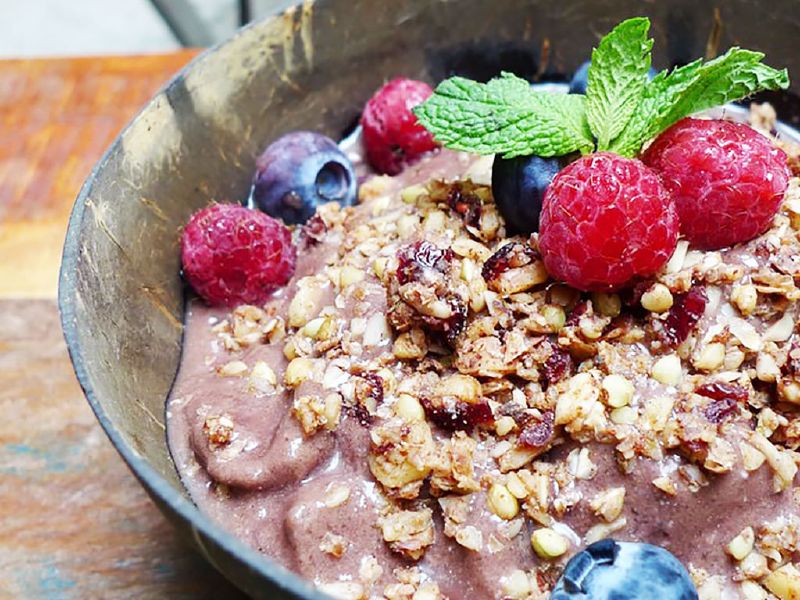 If you're looking for a more leisurely breakfast experience, rather than just a 'grab n' go' option, Grassroots Pantry serves up a delicious acai bowl packed full of good-for-you foods.Their Acai Berry Cacao Bowl ($98) blends cacao powder with tummy-friendly coconut kefir yogurt, flax seeds, sprouted pumpkin seeds and cranberry.
108 Hollywood Road, Sheung Wan, 2873-3353
Nood Food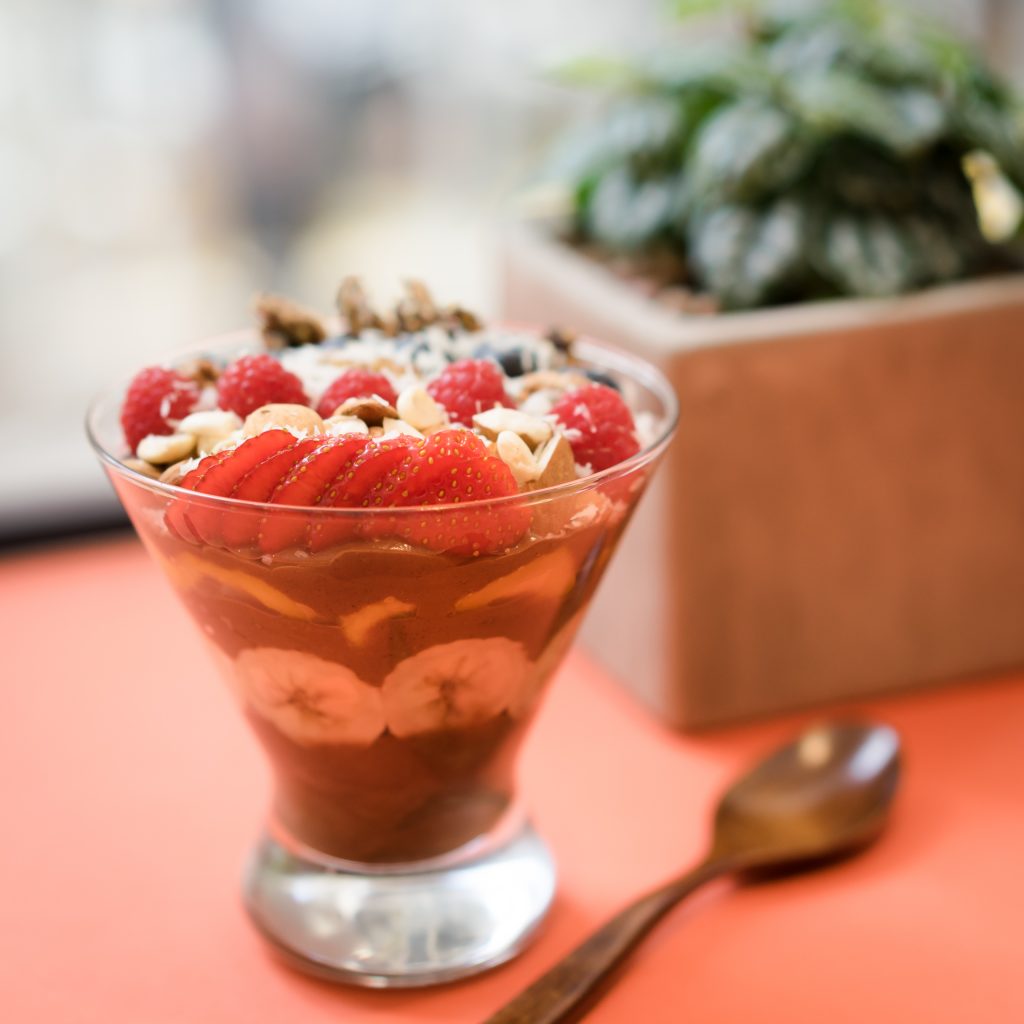 Available in more than 15 nood food outlets across Hong Kong, the acai berry super cups come in four flavours – classic, cacao, coconut and pineapple – with a selection of pick-it-yourself toppings. Think banana, blueberry, raspberry, mango and strawberry; or almonds, chia seeds, dried cranberries, raw cacao nibs, walnuts, hemp seeds or granola.
Outlets citywide, including G/F, Kinwick Centre, 32 Hollywood Rd., Central, 8199 8189, allnood.com.
The Mandarin Oriental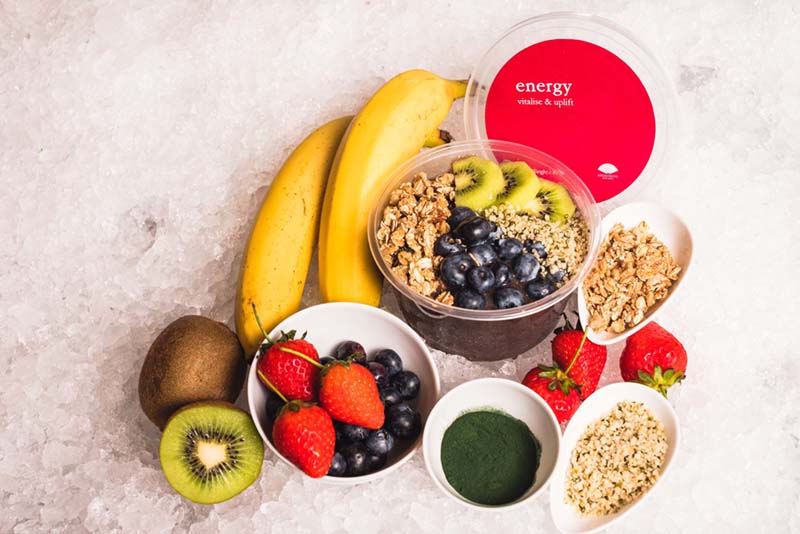 Available at the Mandarin Oriental's Spa and Cake Shop, this acai bowl is part of a tailored detox menu, Healthy Choices, created by iridologist and nutritionist Jennifer Thomson. Whether you're fighting the effects of a late night or jet lag, the luxurious blend of acai berries, bananas, strawberries, kiwi fruit, blueberries, hemp hearts powder and spirulina will be sure to supercharge your day.
5 Connaught Rd., Central, 2825-4008
www.mandarinoriental.com/hongkong
Be-Juiced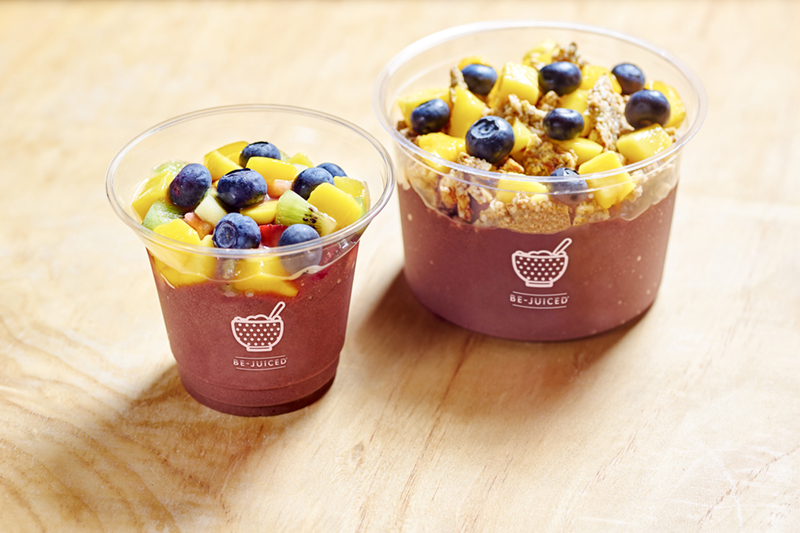 While most acai bases are a blend of frozen acai pulp, banana and coconut juice, Be-Juiced's version trades in coconut for apple juice, which gives it a slightly sweeter flavour. Be-Juiced was one of the first outlets to offer acai bowls in Hong Kong and they've managed to differentiate themselves by offering an incredible array of toppings. Build your own bowl – the small ($65) gives you two toppings and the large ($115) includes three.
45 Peel St., Central, 2668-6231,
Genie Juicery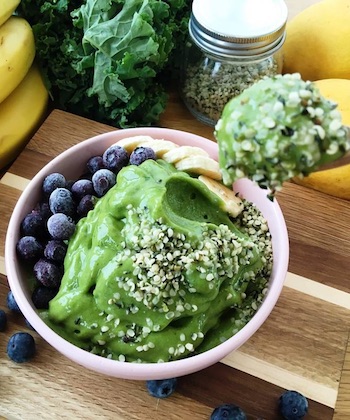 Once known chiefly for its juice detoxes, Genie Juicery has not only expanded its retail outlets of late, they've also grown their menu to include a range of healthy savoury and sweet dishes. Genie's smoothie bowls ($80) are totally organic, veganfriendly and feature no artificial sugars. Unlike others versions on the market, you choose from three different blended bases before adding your other toppings – Chocolate for Breakfast, Green Scream and Berry Nice. You can choose up to four toppings from a selection including frozen raspberries and strawberries, cacao nibs, banana chips, goji berries, gluten-free granola and desiccated coconut.
Available at 56-72 Third St., Sai Ying Pun. Also on offer at Hollywood Road and IFC branches. www.geniejuicery.com