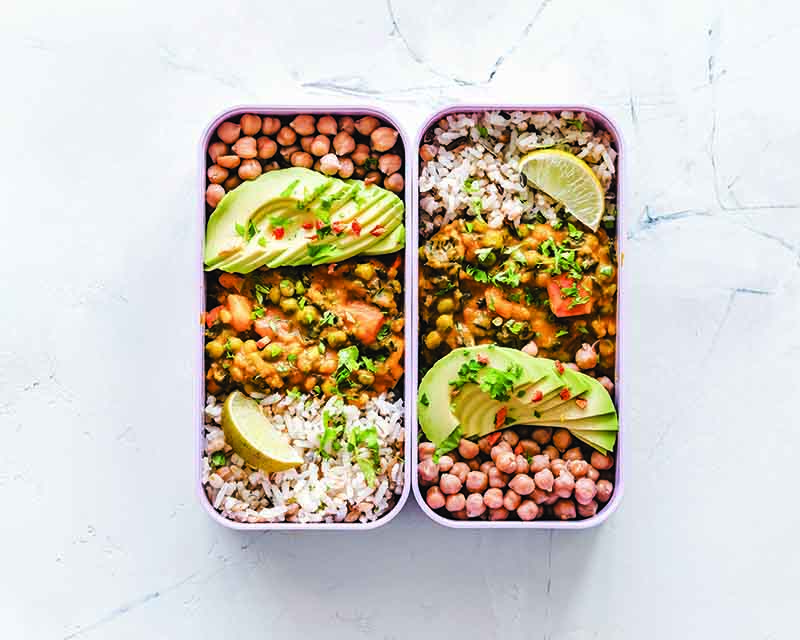 There's no better way to pick up the habit of healthier eating than making your own lunch every day, leaving little to no guesswork about what's going into your body and whether you're getting all the necessary nutrients to stay healthy. How can you meal prep for a week's worth of lunches with as little time in the kitchen as possible? It's not as difficult as you'd think! Here are some general rules to help you nail the art of meal prep.
Make a plan
Meal prep doesn't start in the kitchen. It starts with a diary, and a good old-fashioned pen and paper. Make a list of everything you need from the store or market, then set aside two or three hours on a Sunday to get it all done. Even schedule it in your diary the way you would a meeting, hair appointment or workout class.
Multi-task mindfully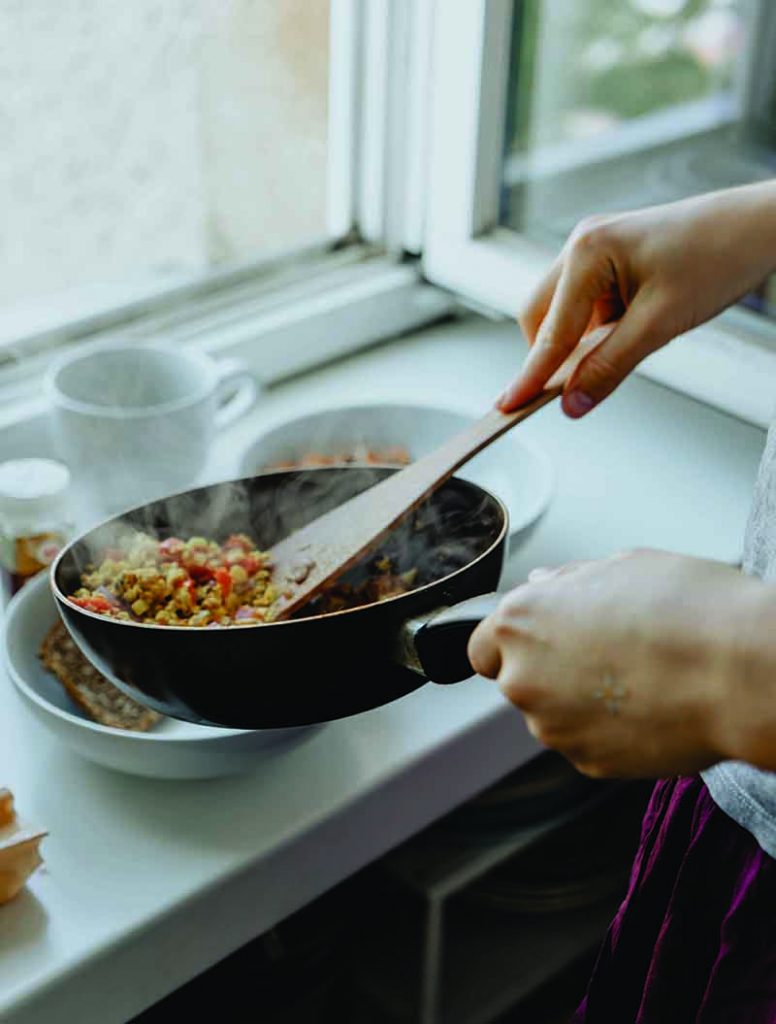 Whilst we do have to remember that we live in Hong Kong and the majority of us aren't likely to have six hobs and a range cooker, we can multitask by doing as much as possible in one go. Peel, chop, cook and refrigerate or freeze all at once. Be sure to peel and chop enough for five days, cooking half on Sunday and the rest on a Tuesday or Wednesday evening. And double up on cooking – roast some things in the oven whilst boiling others on the hob, all whilst chopping bits for a big salad.
All about that base
Make up a large salad which can act as the base of your meal, meaning you only need to add toppings on the day. Leaves mixed with chopped tomato, cucumber, pepper, onion and carrot will keep for days in a large covered bowl in the fridge, so each morning simply fill a lunchbox and add in some precooked protein and carbs. Alternatively, if you like your lunches a bit more on the substantial side, cook a batch of some rice, quinoa or pasta and freeze it in portions. Once defrosted, just add in your protein and veg. (Note – when storing cooked rice, ensure it is fully cooled all the way through before refrigerating or freezing.)
Pick & mix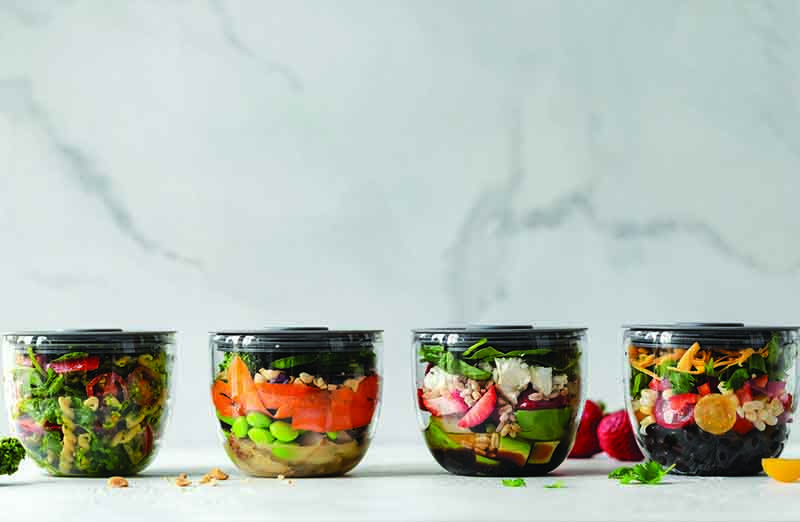 Rather than planning specific meals, plan food groups. This will give you the variety your body needs, and mixing and matching throughout the week allows you to make lunches based on what you fancy that day. Generally, stick to three food groups: protein (meat, fish, eggs, tofu), carbohydrates (rice, sweet potatoes, quinoa), and vegetables (boiled, roasted, lightly stir-fried). Cook a couple of each, refrigerate or freeze, and then pick & mix to your heart's content so that every day looks a little bit different.
Love your leftovers
So simple it probably shouldn't be a tip, but so many of us can forget to cook an extra large dinner that will also double as lunch the next day. If Sunday meal prep doesn't go to plan, you always have the option of making a huge dinner one evening which could give you at least a couple of days' lunches. Think pasta bake, chilli, veggie curry – all of these require minimal ingredients and can be thrown together in one pan or tray.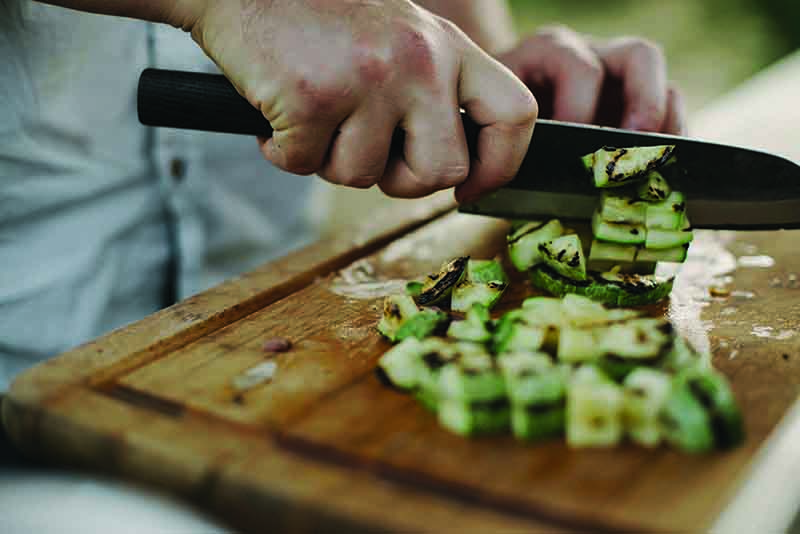 For Extra Credit…
• Don't waste ripe bananas, freeze 'em! Slice them, pop in a pot or bag, and use for smoothies.
• No spiralizer? No problem! Your potato peeler will make zoodles just as easily…albeit more tagliatelle-esque than spaghetti.
• Frozen fruit and vegetables are just as good as their fresh counterparts, usually cheaper, and don't run the risk of unnecessary food waste.
• Stock up on tupperware! Try an airtight four-sided secure lock container or a collapsible silicone pot like this one ($190 from Live Zero) which conveniently compress down to half their size for simple at-home storage and post-lunch ease.
More on Liv: Healthy Recipe – Baked Salmon With Wasabi Mayo