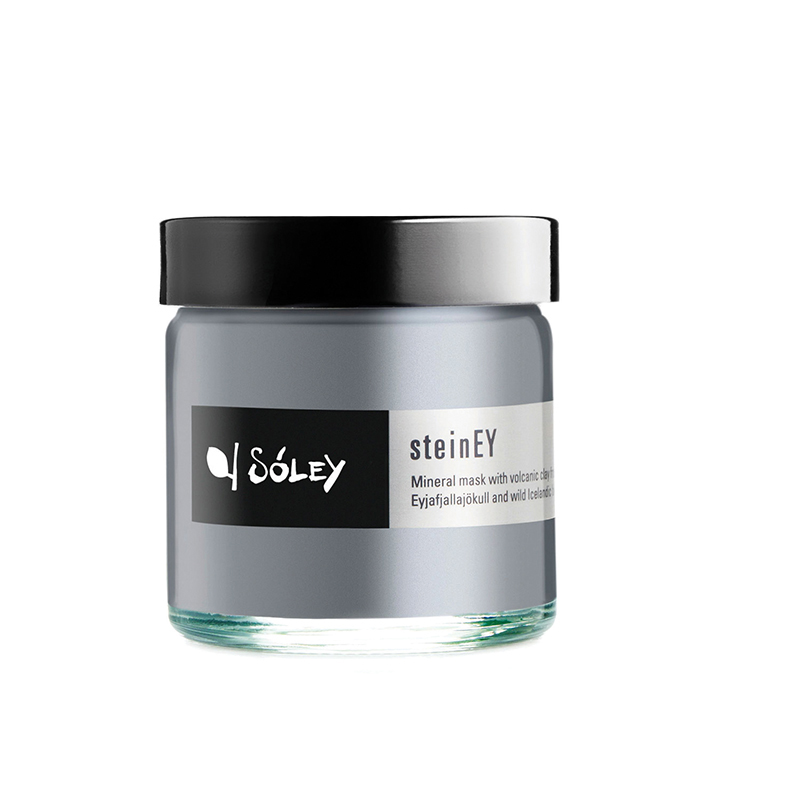 The Buzz: Hailing from Iceland, one of the world's most rugged, untouched countries, Soley Organics specialises in all-natural, pure organic skincare using raw ingredients from this northernmost part of Europe. The SteinEY mineral mask is one of their hero products. 
The Product: Made with volcanic clay from from the Eyjafjallajökull volcanic eruption and handpicked wild Icelandic birch, this miracle mud mask removes dead skin cells, blackheads and congestion to improve your skin's texture and clarity, allowing your regular products to be absorbed more effectively. It comes in powder form; just mix it with water, apply to your face and leave for 10 minutes. Use once a week for best results. 
The verdict: After applying the mask, we were fascinated to see that that our oily patches and clogged pores were attracting more of the clay compared to the rest of our face, highlighting just where our problem areas were. After rinsing, we noticed that our problematic pores were darker in colour and closer to the skin's surface, but this was easily remedied with manual removal (gross, but true!). The second time we used the mask, our pores seemed better and a lot of our original congestion had cleared away. We couldn't believe that this little mask managed to achieve in two applications what most facial treatments can't! Our skin also appears brighter and our T-zone more balanced. 
Price: $365 From No. 2 Organics. www.no2organics.com.