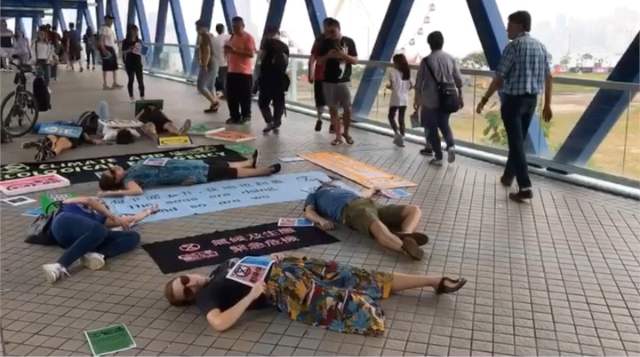 Famous for their large-scale civil disobedience rallies, Extinction Rebellion (XR) is a grassroots climate action movement that has risen to global prominence in just a year and a half. We speak to the XR HK collective, facilitated by member Olivier Delalande, to learn more about the city's unique environmental challenges.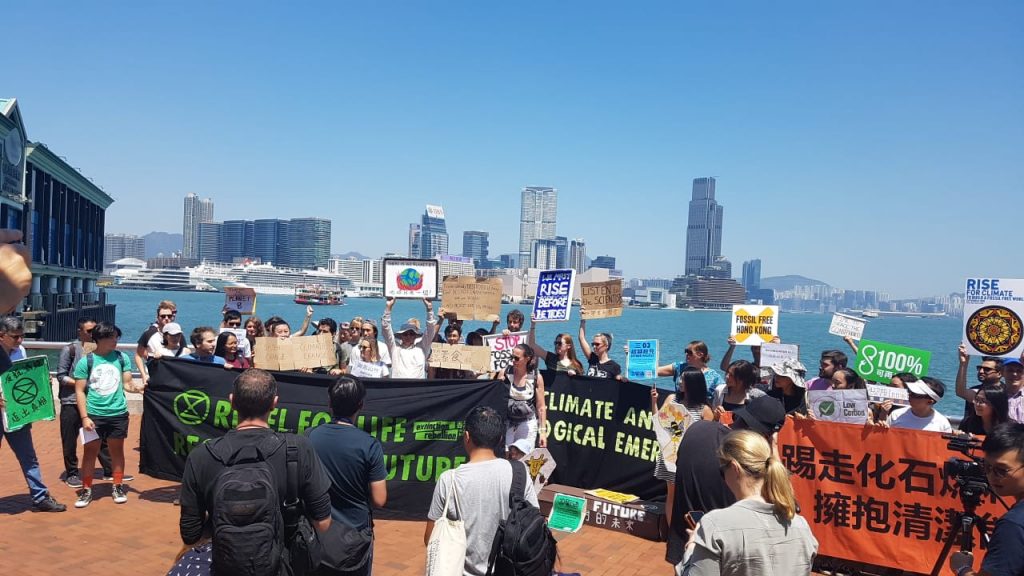 What is Extinction Rebellion?
Extinction Rebellion (XR) is an international climate change movement. We use non-violent actions and civil disobedience to halt mass extinction and minimise the risk of social and ecological collapse. Since it was started in April 2018 in the UK, 70 countries on six continents have started groups of their own.
What are the aims of XR? 
There are three main aims of XR HK. One, ask the government to declare a climate and ecological emergency and communicate the urgency for change. Two, urgent government action to halt biodiversity loss and reduce greenhouse gas emissions to net zero by 2025. And three, the forming of a Citizens' Assembly on Climate and Ecological Justice, which will work alongside the government to clearly represent and communicate all Hongkongers' needs for our city's future in the face of this crisis. 
Why does Hong Kong need its own XR movement? 
Hong Kong is a major international transportation and trading hub; people, endangered species, goods and finance from all over the world pass through the city. As a society, we must recognise the importance of these flows and their destructive nature. Our air pollution and local wildlife extinction are left unchecked. XR Hong Kong enables public knowledge while urging policymakers to act without any further delay.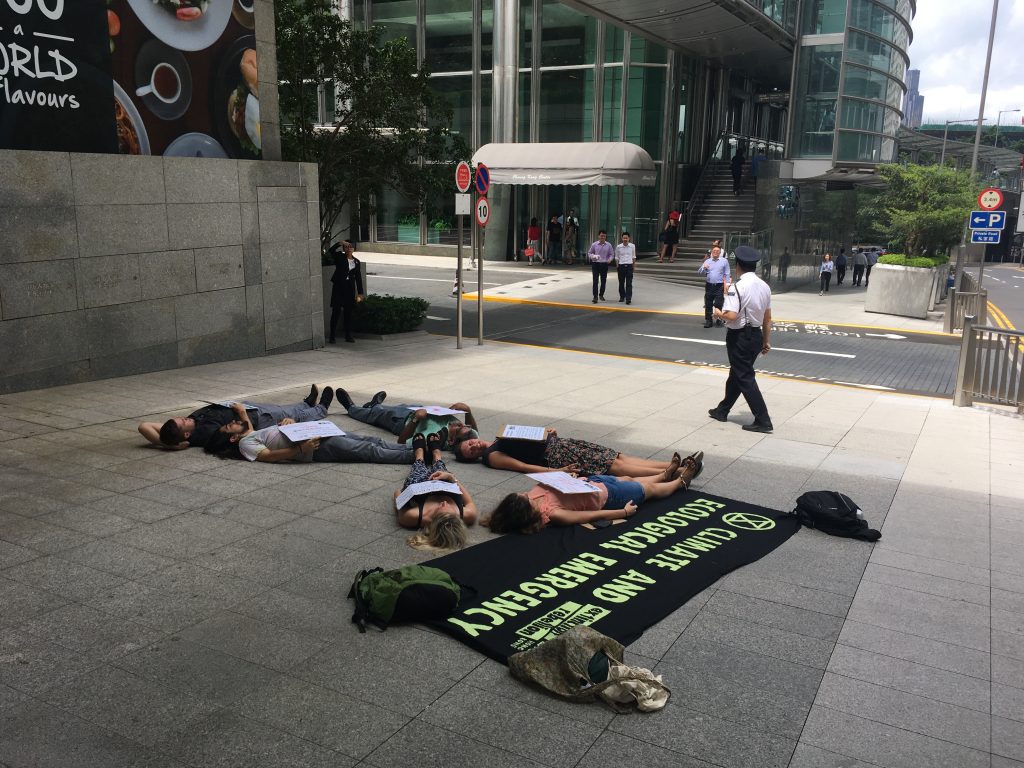 What are some of the unique environmental challenges Hong Kong is facing? 
Hong Kong does not have a strategy in place to replace fossil fuels with decarbonised energy for its electricity consumption. Their adopted strategy is to replace one fossil fuel with another (in this case, coal with natural gas) which, while less carbon-intensive, is ultimately counterproductive. In order to seriously attempt to stabilise the climate, we must commit to not build any new fossil fuel infrastructure.
Addressing this crisis also requires us to keep in mind that the ecological and social aspects cannot be considered separately. The poorest people are the ones contributing the least to this crisis and yet they will be the ones affected the most.
What kinds of actions has XR Hong Kong taken so far?
We've held several "die-ins" (a form of protest where protestors lie on the ground to create disruptions) in busy areas such as Central and Mong Kok. We also held a funeral march for the Earth. We've also had more specific actions, for example at the Brazilian Consulate when man-made fires were raging in the Amazon rainforest. 
More recently, we organised a public screening of short documentaries at Central Piers. Bystanders were invited to watch them and have a conversation with us. The reception from the public was thoughtful and positive. We have never had a problem with anyone diametrically opposed to the climate crisis. People are generally curious and agree that there is a problem, take the flyers and give us a thumbs up!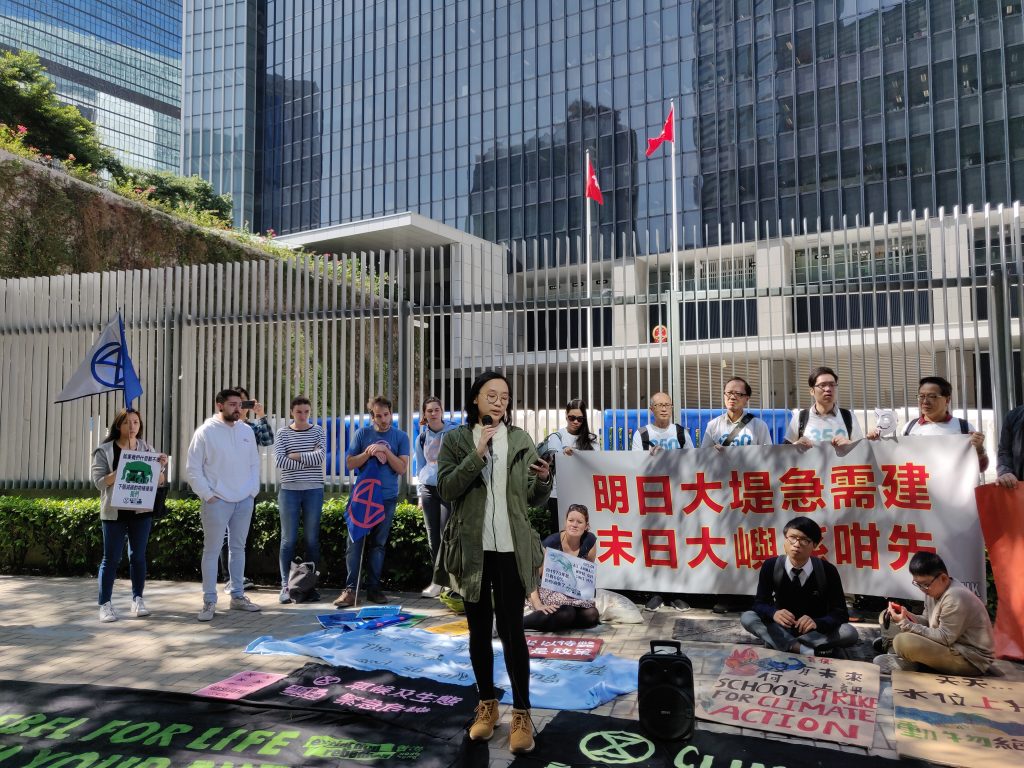 What's the biggest misconception people have about climate change and climate change activists? 
That our governments are dealing with the situation and will address it adequately – so far, they have not. Science tells us that our global greenhouse gas emissions need to halve by 2030 to avoid catastrophe. And yet in 2018, global emissions went up by 2.7 percent. We are now on track for a global increase of 4°C – 5°C in temperature, far from the commitments made in the Paris Agreement to limit it to 2°C. 
A misconception about activists is that you cannot engage in eco-activism unless you are living your life in a perfectly environmentally-friendly way. We need to recognise that we are all caught up in a toxic system which can make it incredibly hard to make environmentally sound choices. That doesn't mean you can't join a group like XR and make a huge difference! We welcome everyone, and are totally opposed to the idea of blaming and shaming: we all do our best with our personal choices, but what is needed more than anything is systemic change.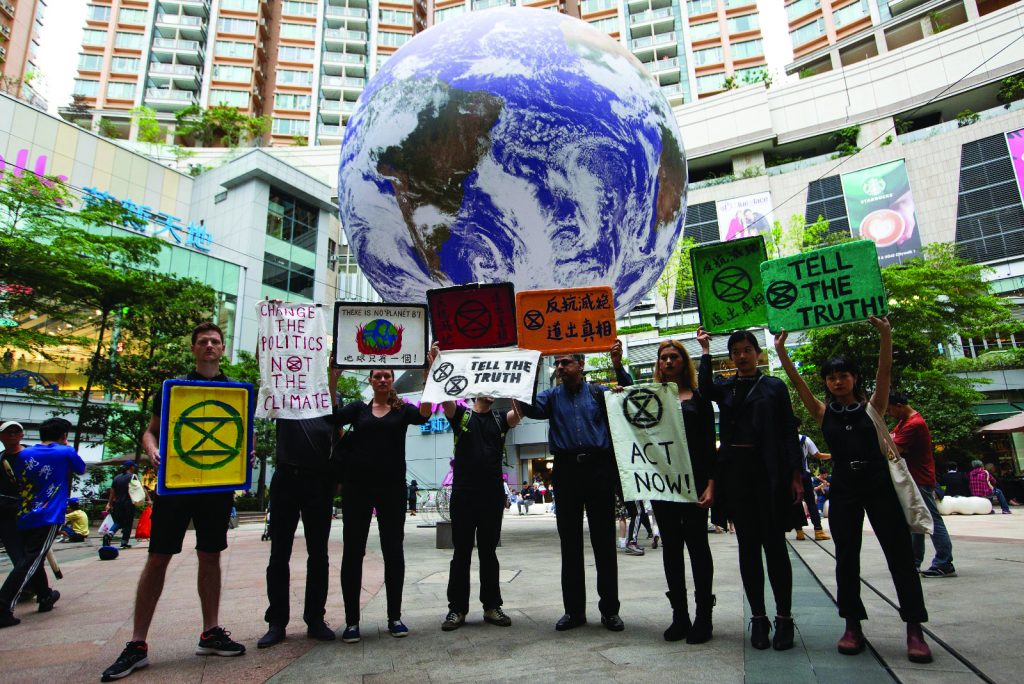 What are some of the ways that people can take a stand against climate change? What steps can people take in their everyday life to make a difference? 
In a nutshell, and to use a quote we particularly like: "Live simply so that others can simply live." Practically speaking, that means challenging our consumerist culture on a daily basis, reducing our overall consumption. The two main ways one person can reduce his or her impact on the planet are to adopt a plant-based diet and stop flying, or fly less. 
How can readers support XR HK? 
Come meet us! We meet every Monday, and this is a good way to get to know more about us and share your own concerns and feelings about this crisis. You can also join us if you feel you'd like to do something to address it, or follow our social accounts on Instagram (@extinctionrebellionHK) or Twitter (@XRHongKong). Donations to Extinction Rebellion's global platform also helps XR to fund their actions.
For more info visit facebook.com/extinctionrebellionHK, or learn more about Extinction Rebellion's global movement at rebellion.earth.