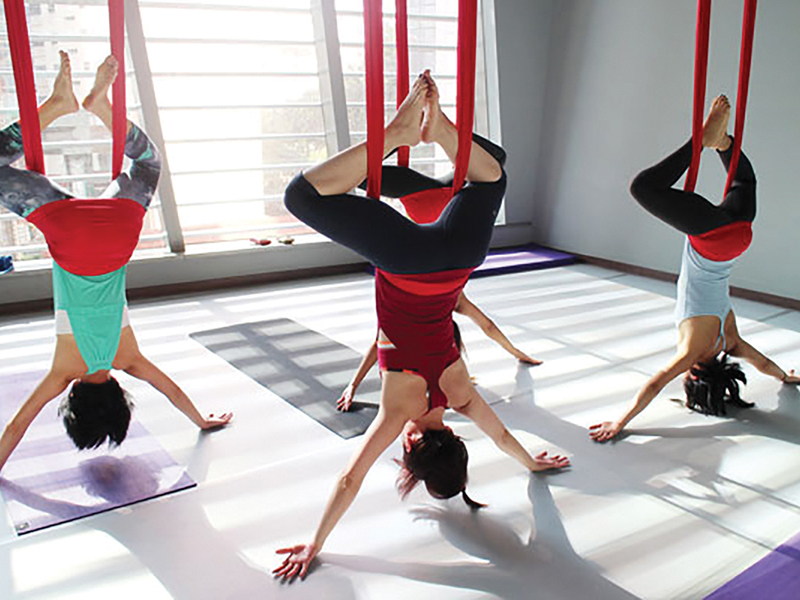 We all know that exercising with friends motivates you to push yourself harder during training – you're also much less likely to press the snooze button at 6am if you've got a friend waiting for you at the gym. But the basic concept of social fitness has come a long way from simply calling up a friend and asking them to come work out with you. From devices that let you compare your performance with friends on the other side of the world to apps that help you find a date with other fitness fans, or even exercise events that seem more like club nights, the new way to work out, it seems, is with your tribe.
This year, three "fitness sharing" apps launched here in Hong Kong: GuavaPass, KFit and Class Cruiser. Designed for people who appreciate flexibility and prefer group classes and alternative activities to the typical gym session, these platforms require you to sign up for a monthly membership, which then gives you access to a huge selection of gyms and fitness studios all over the city.
Antonia Da Cruz, General Manager of GuavaPass Hong Kong says, "We're expecting to see this trend of 'social fitness' continue. Friends no longer just want to meet for Sunday brunch or a bottle of wine after work, they want to do something fun and active together – maybe even try an activity they haven't done before. We're seeing a lot more companies creating micro-social networks for their users due to the escalating demand for this".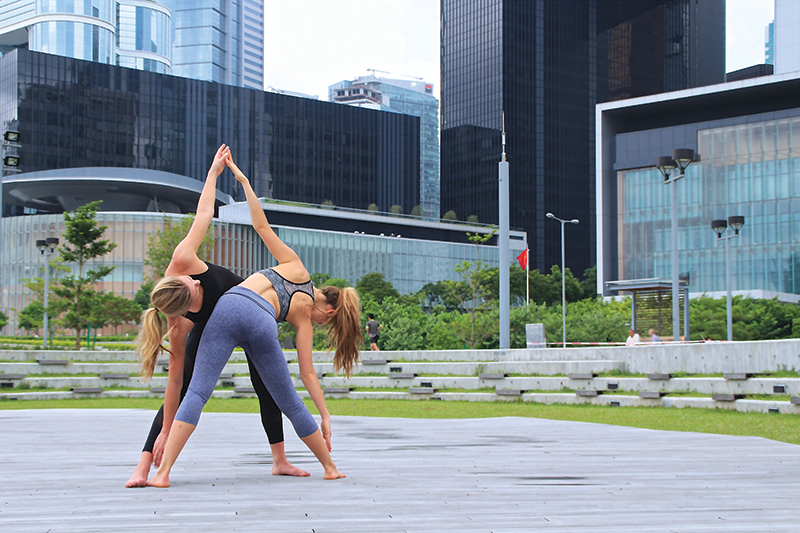 Melissa Lee of Kfit has also found an increasing demand for social fitness. "One of the cycling classes listed on our app has a 'happy hour' and dance studios now host bachelorette parties. By socialising fitness, hopefully more people will see that it doesn't have to be intimidating – it can be fun and take on so many different forms."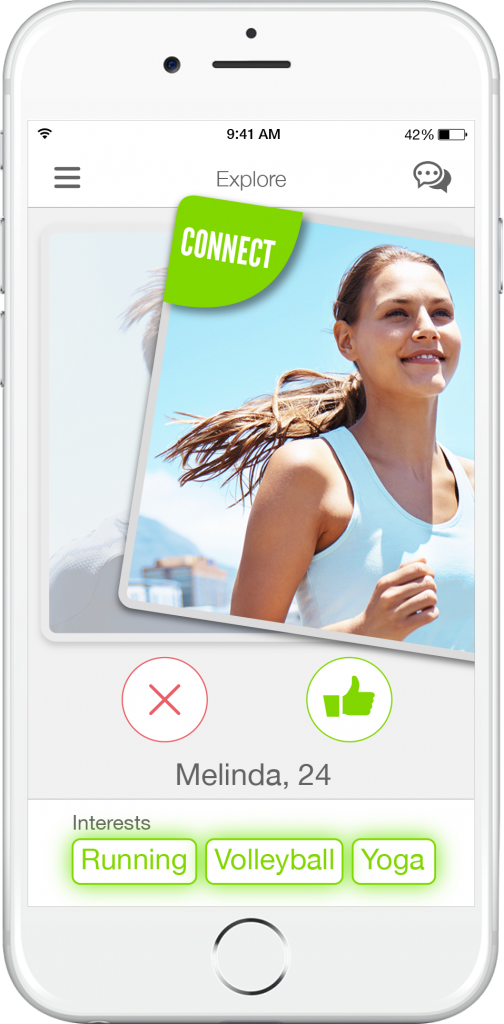 Even your love life can't hide from the rise of social fitness. California-based Jaha has just announced it will be launching in Hong Kong in the next few months. The intelligent location-based fitness friend finder offers health-conscious people of all ages a unique way of finding and chatting with folks who share common fitness goals – it has even been referred to as the "Tinder of fitness". Users create a profile including a bio, pictures, and interests so they can track their own daily activity, connect with other app users who are in their region, create challenges for friendly competitions or just simply share tips with others in the community.
Fitness trackers have become almost as normal as a wristwatch, and they're not just worn by the super fit. Popular bands such as the FitBit or Jawbone include IoT technology that connects with your phone and monitors your movement and vitals such as heart rate throughout the day. These apps have the capability to link you up with your friends through smartphones so you can see how your performance matches against theirs. Through apps such as Strava you can easily share your achievements through social channels such as Facebook and Twitter – the potential embarrassment of everyone knowing your terrible 5k time is likely to spur most of us to run that little bit faster.
Workout Friend Finder
Follow these fun exercise clubs to add some sweat to your social life.
No Lights No Lycra
Born from the belief that everyone should be able to shake their bootie without judgment, NLNL is a casual free-form dance class in the dark. Bring a buddy and get ready to throw some mad shapes. Every other Wednesday in Shek Tong Tsui. $50.
The Whoopee Club
This events collective was created for those who want to "be part of a conscious global groovement". In addition to throwing their own shindigs, such as glow-in-the-dark yoga parties, they also share and promote cool events they're involved in, including the recent Secret Island Party, Omfest and Imagine Peace festivals. Sign up to keep up with what's on
the horizon.
Acro-Yoga
A combination of yoga and acrobatics, this practice is a fun and slightly more intimate yoga experience than you might be used to – and to do it you need a fellow fit friend. Grab a partner, decide if you're a flyer or a base, and the instructor will safely guide you into all sorts of perfectly balanced poses. Classes are popping across the city but we love Yoga Bam Bam in Sheung Wan. $200 ($150 for your first session).
www.yogabambam.com.
Hong Kong Hiking Meet Up
Hong Kong's largest hiking group has more than 15,000 members and arranges hikes almost every day of the year. Meetups are generally free and vary from from basic hiking to bushwhacking, stream trekking and more. See Hong Kong from a different perspective and join here: www.meetup.com/hongkonghikingmeetup.
Bikini Fit
An outdoor ladies-only bootcamp class that encourages women to engage in friendly competition, build friendships, network and push each other to reach their fitness goals. The "Bikini Fit Mafia", as they're known, has a dedicated following.
HK Harbour Runners
A free weekly running club that meets at 8pm Wednesday on alternating sides of the harbour for an 8k run. Bring a friend and set your own pace.