Phuket's Amatara Wellness resort offers a low-key but luxurious wellness program right by the sea. By Sarah Fung.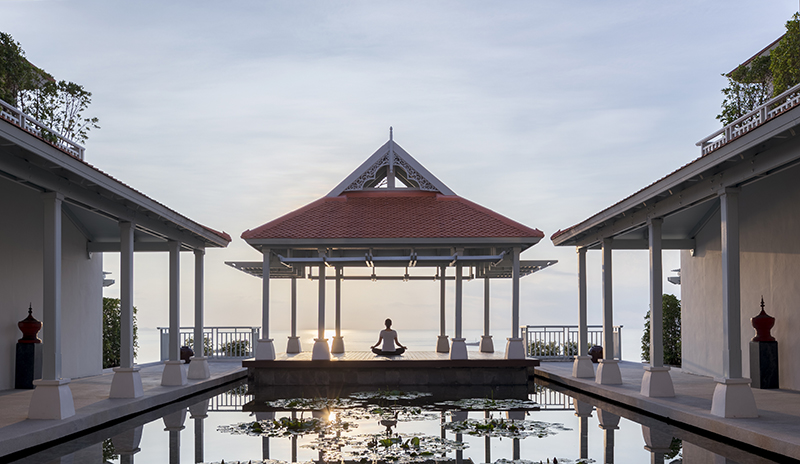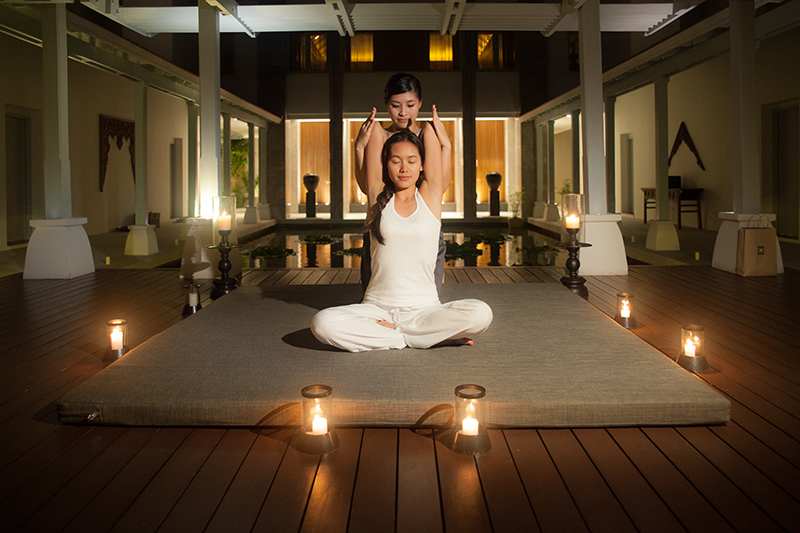 Thailand is in a year-long state of mourning following the recent passing of the beloved King Bhumibol Adulyadej at the age of 88. While boisterous celebrations will be frowned upon for quite some time, this may be a good time to take a wellness-centric trip that allows you to rest and reflect. And with multiple flights a day and plenty of properties to choose from, Phuket makes for a stress-free destination.
Located on the Cape Panwa peninsula on the southeastern tip of Phuket about an hour from the airport, Amatara Wellness Resort (formerly the Regent) underwent a rebranding about a year ago in order to enhance its wellness offerings.
After an extensive refit, it now has a separate Retreat restaurant serving health-conscious cuisine, separate lodgings for wellness guests, and a spectacular spa and wellness centre that offers everything from yoga, massage and meditation to physiotherapy, hammam treatments and colon hydrotherapy.
The hotel itself has a Kingdom-of-Siam-Meets-the-Hamptons vibe, with blue-grey shutters on bright white buildings, splendid tropical vegetation and large balconies that really let you take in the ocean view on both sides of the property. A vast infinity pool overlooks the Andaman sea, and you can spot Koh Phi Phi in the distance. Villas with their own plunge pool are also available for added privacy. It's about a ten-minute walk from Phuket aquarium, and 15 minutes from Phuket town centre, though there's a mini mart and several restaurants all within spitting distance.
The property offers opportunities for fitness for its non-retreat guests too. There's an impressive lineup of group classes and outdoor activities, free watersports and a healthy juice menu in its main all-day dining restaurant,.
The hotel has a small but pretty beach, with fine sand and a rope swing, but we recommend hiring a kayak and paddling around to the right for about 10 minutes for a fine white powder beach beside the neighbouring Cape Panwa Hotel.
Meals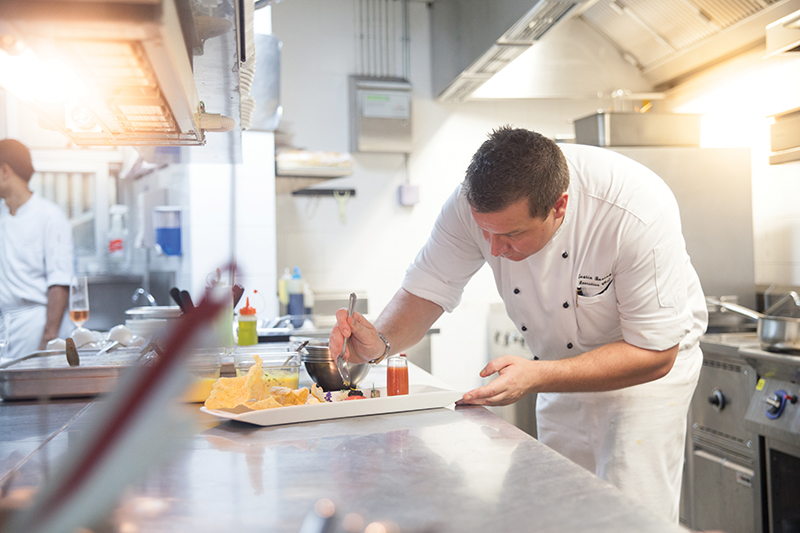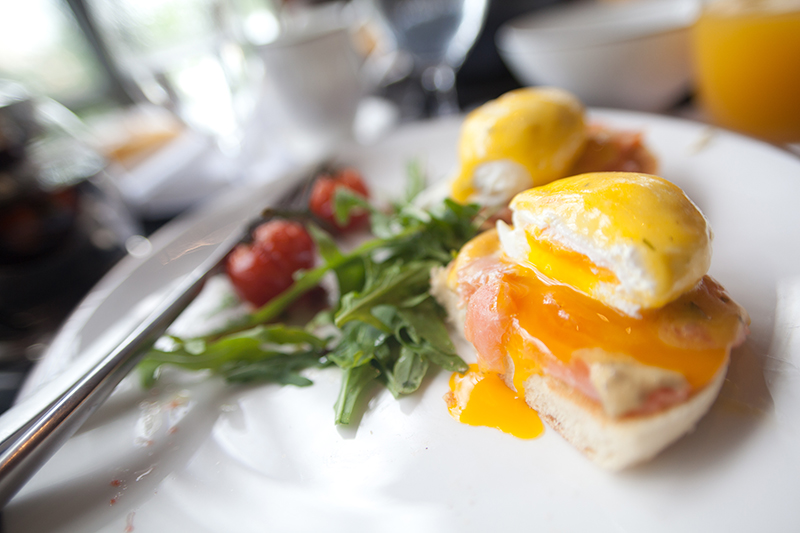 Dining at Amatara's Retreat restaurant won't leave you feeling like you're missing out. Rather than the usual bland, steamed wellness fare, healthy dining at Amatara focuses on whole foods, natural ingredients and plenty of flavour. Order as much as you like at breakfast, followed by a two-course lunch and three course dinner, or vice versa. The meals are designed to be nutritionally balanced and hearty, with plenty of greens. Think eggs for breakfast, served with nut- and seed-packed breads and pastries, and then an all-day dining menu of broths, salads, light mains such as steamed barramundi with Asian vegetables, served with a scoop of the day's healthy rice. Don't miss the seriously tasty lineup of healthy desserts such as the utterly addictive raw almond and cacao bites.`
The Spa
The treatments we had at Amatara's ocean view spa were excellent, and we loved the private yoga and meditation sessions, too. The instructor noticed that we were flexible but lacked strength, and so he took us on a butt-kicking journey of long holds in intense postures in order to fire up those muscle fibres. The meditation on the other hand introduced us to Yoga Nidra, a state of deep relaxation between waking and sleeping. We loved it, and felt that bringing the practice home might be able to help with stress and sleep issues.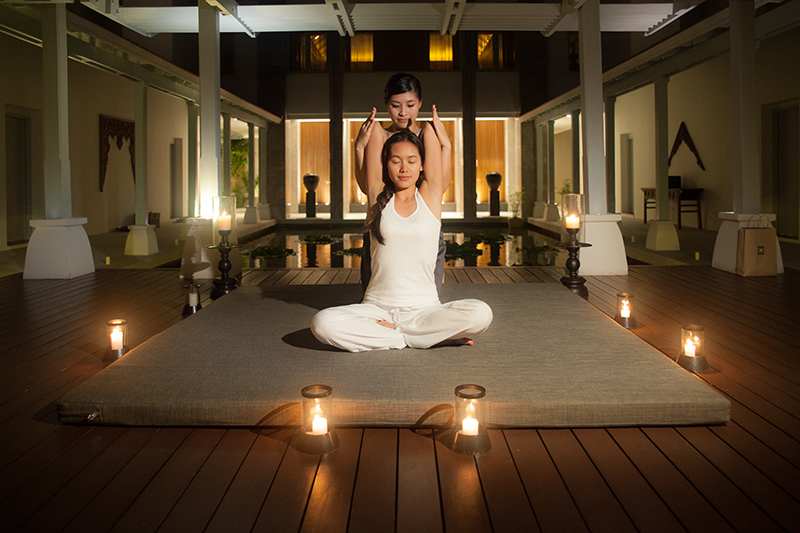 The spa's showcase facility is the enormous hammam in its basement, a cavernous spa room decorated with glittering mosaic tiles. The hammam treatment is a multi-step experience that you're guided through by the therapist in five-to-ten-minute intervals: hot steam and sauna sessions punctuated by cold walk-through showers to wake up the system, followed by a full body scrub on a heated stone slab, a mud body mask and finally a chill-out session in the Himalayan pink salt room. After so much cleaning and scrubbing you feel as though you've shed a decade's worth of grime, and you leave feeling totally renewed.
Pick Your Pamper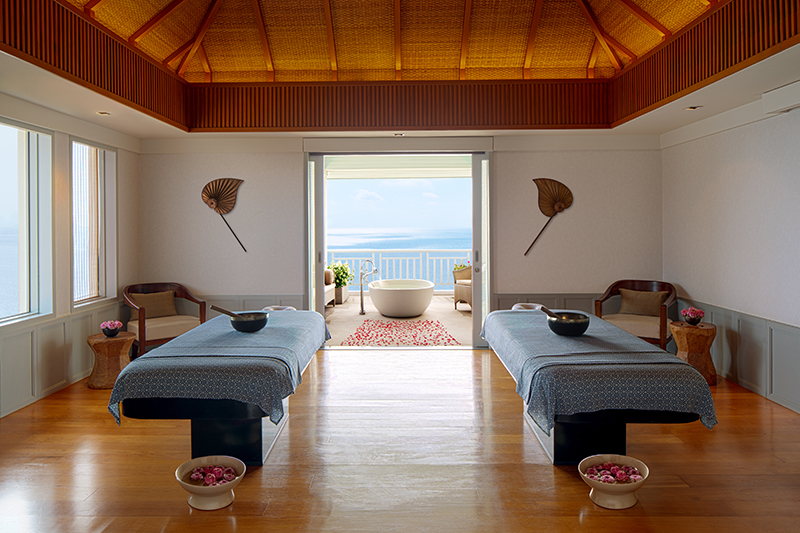 Amatara offers six wellness packages, all of which are available for three, five or seven nights.
Detox:  Aims to reset your digestive system with abdominal massage, colonic hydrotherapy, supplements and ayurvedic massage. Choose between healthy meals or a full-on detox menu.
Spa Revive: Ideal if you're stressed out and in need of pampering, this package combines daily spa treatments with yoga and meditation.
Connect: A bonding retreat for couples, you'll receive his n' her treatments, take a healthy cooking class and learn to massage one another, in addition to joint yoga and meditation.
Weight Management
This educational program comes with consultations and assessments that will equip you with the tools to reach and maintain your health goals.
Active: If you prefer to work up a sweat, the Active package combines PT with physiotherapy, sports massage and access to all group exercise classes at the resort.
Yoga: Features several yoga disciplines, including pranayama, meditation and neti pot, in addition to daily private classes.
Amatara Resort & Wellness, 84 Moo 8, Sakdidej Road, Tambon Vichit, Cape Panwa, Phuket 83000, Thailand. Tel: +66 (0) 7631-8888, www.amataraphuket.com.