Hong Kong's first professional female MMA fighter and one of the co-founders of Bikini Fit, former management consultant Tricia Yap has recently opened up Warrior Academy, a swish new MMA and training gym in Western District. She talks to Liv Magazine about her life in fighting and fitness.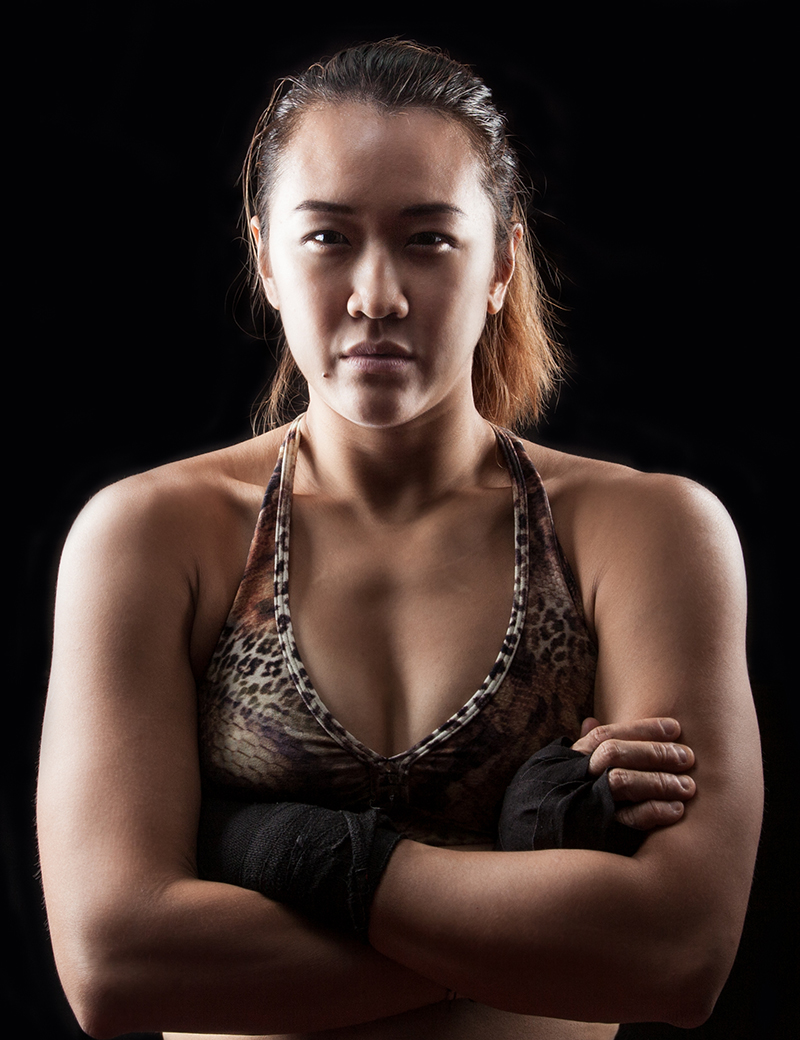 As one of few women on the combat sports scene, not being taken seriously is the most common challenge. I commonly get comments like I am "too pretty to fight," or worse, "so you fight in a bikini in mud?"
Some of the challenges faced by women in fitness centre around the fact that women tend not to be so outspoken or confident in marketing themselves and their achievements, skills and knowledge as opposed to their male counterparts.
Ironically, I was at my most unhealthy as a fitness professional! I bought into the hype of having to "be a walking billboard" and fell victim to body dysmorphia – I was tracking every percentage of body fat lost, training heavily, and I embarked on a dangerously low carb regime for a long period of time.
While I was at my leanest, I suffered from decreased bone density, amenorrhoea, huge hormonal imbalances and severe adrenal fatigue – and I was miserable.
After a few years of heavily investing in professional development in nutrition and training, as well as several internships with some of the world's best strength coaches, I have since learnt that sustainability and balance are key, and I'm very vocal in instilling that in my students.
In a fad-driven industry, our biggest challenge at Warrior Academy has been getting the market to understand why we are different. For example, in the strength and conditioning areas of the gym, we do not have mirrors because they are distracting from proper form and technique.
On the MMA side, not all of our classes are "smash and bash" workouts; they are programmed with different training modalities in mind and expose our members to different ways of programming.
I wish people knew that you cannot strengthen, condition, make more powerful or lean out a broken machine. You need to fix your body first by tackling structural, hormonal, metabolic imbalances and lifestyle issues that are the root of these imbalances, then progress from there.
Ending up on the floor in a heap of sweat after every training session is not necessarily your ticket to a healthy functional body for life.
I am inspired by Andrew Wong Kee at JAB MMA. He was one of the major influences in my decision to change careers and a mentor to me as both a fitness professional and a competitive fighter. To this day, I am still grateful to him for all his sound advice.
I relax with coffee, beach, sun, friends and food – in no particular order except for coffee.
If I could change one thing about myself, I would learn to trust my gut instincts more.