Sonalie Figueiras is the woman behind Green Queen, Hong Kong's healthy and sustainable living website. Together with her business partner, she also runs Ekowarehouse, a global B2B platform connecting trade buyers with suppliers of certified organic and eco products. She tells Liv Magazine about her journey towards a healthier lifestyle, and shares her thoughts on the business of wellness in Hong Kong.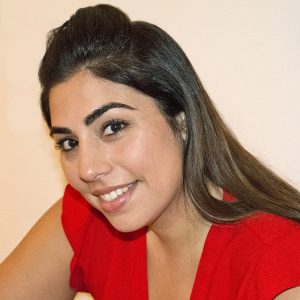 Green Queen started as a personal blog to keep track of where to find eco-friendly and organic products in Hong Kong.
Eventually Tracy (my business partner and co-founder) and I realized that a lot of people were looking for this information, so we decided to go from blog to a content platform with an online magazine and a searchable directory.
I was at my most unhealthy during my last year of uni. I was deeply unhappy due to a broken heart, and while it pains me to say it, I was eating the worst food – burgers, pizza, hoagies – all the time. If I had to guess, I was probably consuming 4,000 calories a day!
Doing that wrecked my health in a big way and it took years to heal from it. On the plus side, that's how I got into wellness. Wellness to me means lots of time spent in nature, lots of time spent reading and learning, and lots of time spent with a few very good people. Also: really delicious, high quality food, mostly made at home.
I get asked most how to make healthy choices on a budget. So much so that I have become extremely passionate about this and do my best to offer Hongkongers information and resources that can help them make wallet-friendly, healthy choices. Most people seem to think that being healthy requires having a lot of money.
Hiking, cooking at home, knowing where to grocery shop, using online workout/yoga videos – all these things are free or low-cost, and can keep you healthy.
The very honest truth is that I work a lot on weekends. Being a business owner is not a part-time job. I do my best to stay committed to my Sunday rule though: going for a hike with my husband and our dog, enjoying a nice meal somewhere and getting a Thai massage – my one regular indulgence.
I very much believe in the triple bottom line philosophy: what's good for the earth is good for people is good for business. The math just works. Companies ignore this at their own peril. Discounting health and environmental factors means paying the price eventually, either through lawsuits, customers deserting you, or bad press.
My advice to new businesses: try everything once, then quickly evaluate what works and ditch what doesn't. Before hiring a team, do the work yourself: the boring stuff, the admin work, the intern projects… it is so important to understand your business from the ground up. And lastly, make sure you are evaluating your return on time; It should be a crucial factor when making business decisions.
For Hong Kong's wellness scene, I see a couple more years of innumerable launches and openings in healthy food, fitness and wellness. Then, I think some serious consolidation will occur!
I am extremely passionate about food and food culture. I am food curious: I want to try foods from all over the world and learn about how they came about. I want to stuff my face with my mother's food, which is world-class (she is the best chef I know, bar none). This means I do end up indulging in some decidedly NON health-conscious meals.