The founder and CEO of the Pure Group, Colin Grant's impact on Hong Kong's contemporary fitness landscape has been significant to say the least. He talks to Liv about his path to establishing the city's biggest fitness brand.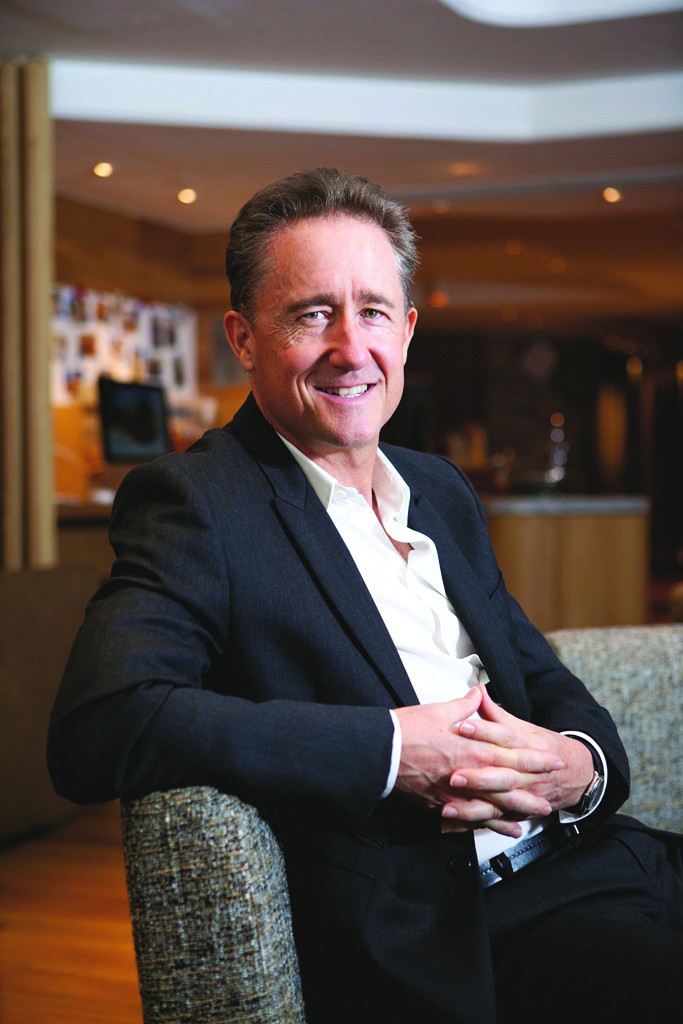 I was here in the mid-nineties, when California Fitness first opened at the bottom of Lan Kwai Fong. They took that big space and everyone wondered how they were going to be successful.
Of course, they were hugely successful and that was the turning point for fitness in Hong Kong. It's evolved and grown a lot since California came onto the scene.
I took a yoga class in the summer of 2001. I was on a golfing holiday and it was raining, so I took my first ever class. I loved it, came out and thought, "you know what, I'll open a yoga studio".
It took me six months. I took the class in July and opened the studio in January.
The fitness industry is constantly evolving, so if we sit back and think that we're successful this year, it doesn't mean we're successful next year. We are constantly looking at innovating and doing new things.
Imitation is the greatest form of flattery.
Right now the wellness industry is thriving. We've noticed a renewed interest among a much wider group of people. You get a lot of standalone boutiques which I think is fantastic for the whole community.
The population of Hong Kong is 7.2 million and only 3 to 4 percent of people have an active gym membership. in the US it's 20 percent. So if we go for half of where the US is at, it means the market can triple in Hong Kong.
I've got no regrets. We've made some mistakes but from those we can learn. We've got to make mistakes; if you're not then you're probably not pushing enough.
We've made mistakes but there's been no whoppers.
I was at my least healthy in 2005. We were growing the business and we were a young company and I was working 15 hours a day, seven days a week.
It's ironic in the health industry when your business' growth leads to you not being healthy – which doesn't make sense! I made a promise to never let that happen again.
We have 1,500 employees now. Building a business from scratch; having an idea and executing it – behind the scenes it's never been easy.
My workout routine is not as good as it should be. I do two to three yoga classes a week and a bit of tennis. No excuses.
I only sleep about six hours a night. That's enough.
I have a sweet tooth. Creme brulee, ice cream – that's my vice. But there are worse vices to have.