Well Planned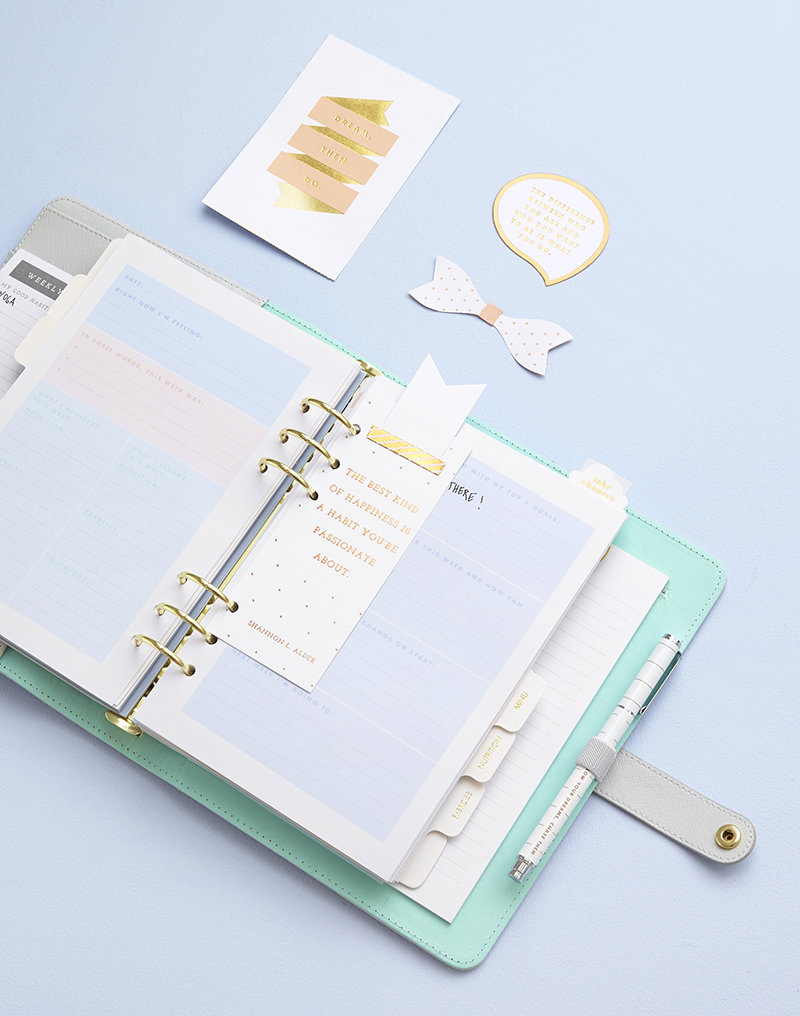 Addicted to making lists? Love stationery? Looking to track your healthy changes but find planner apps a little, well, soulless? Pick up this wellness planner by Scandi stationery brand Kikki.K., which is ideal for anyone who needs to doodle, list and scribble in order to make sense of their lives. There are various tabs for you to keep track of your workouts, food intake and mental health, as well as helping to keep your eye on your ultimate wellness goal, be it to slim down, stress less or eat better. You'll also be able to stay motivated on the day-to-day by reading the motivational quotes peppered throughout.
$630 from Kikki.K, Shop 411, Level 4, Ocean Centre, Harbour City Tsim Sha Tsui, www.kikki-k.com.
Let's Bounce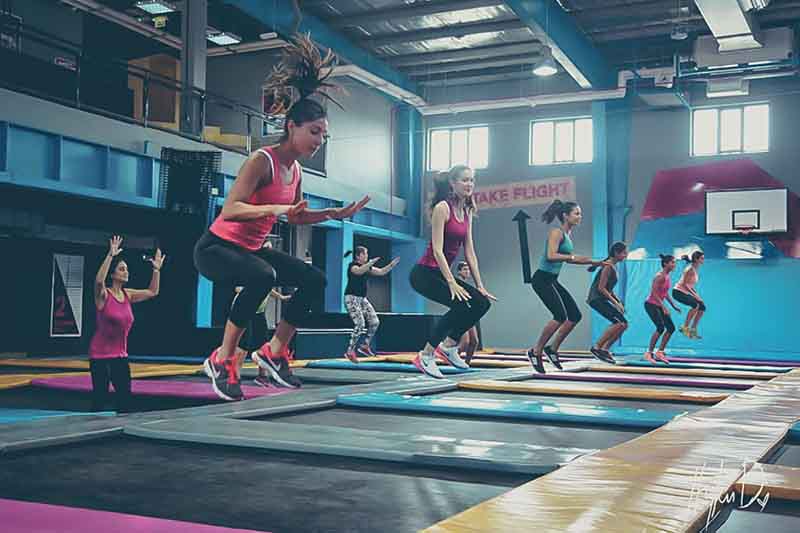 Kowloon Bay trampoline park Bounce Inc is catching up with the bounce-your-way-to-fitness trend with its newly launched Bounce Fit classes. Held at 11am, 7pm and 8pm on Tuesdays and Thursdays, the 45-minute classes combine a warmup with HIIT, conditioning, partner circuits and a pyramid challenge to work your core, raise your heart rate and help you tone up in a hurry. Plus, the low-impact bouncing is ideal for anyone suffering from knee problems. Your first trial class is free so give it a go!
Classes are $270, with first-time discounts and cheaper multi-class packages available. Bounce Inc, G/F, EMAX, 1 Trademart Drive, Kowloon Bay, 2556-9555, www.bounceinc.com.hk.
Rice to Meet You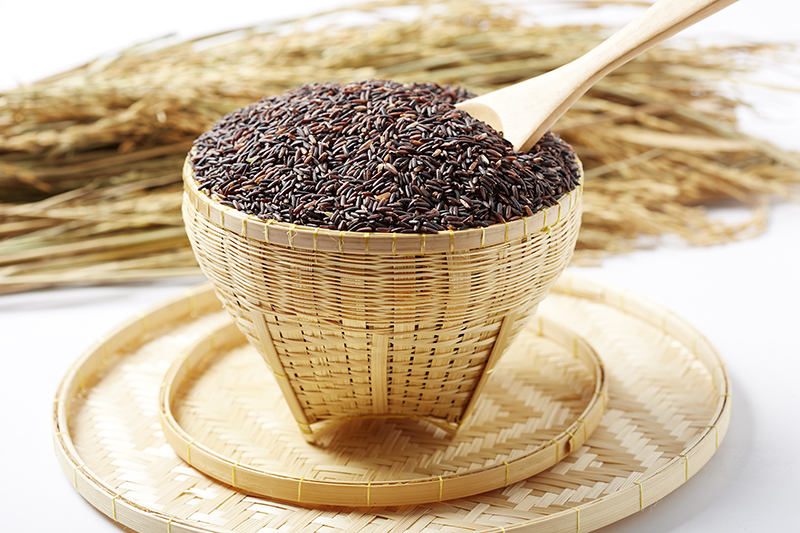 There's a new superfood on the block, and if you love rice as much as we do, you're going to be excited about it! Riceberry is a new type of rice made by cross-breeding Hom Mali jasmine rice and Hom Nil black fragrant rice to create a grain that's low GI and packed with vitamins and minerals, including zinc, folate and vitamin E. What's more, it's also full of polyphenols, omega-3 and beta-carotene. Use it as you would regular rice in anything from congee to stir-fries, or try the rice flour to make gluten-free cakes and pastries that take on a very pleasing purple hue.
Try Kwong Sun brand Riceberry at $39 for a kilo from Aeon supermarkets citywide, including Basement, 9 Kingston St., Causeway Bay, 3769-6188, www.aeonstores.com.hk. Expect more locations to be rolled out in the coming weeks.
Join the Club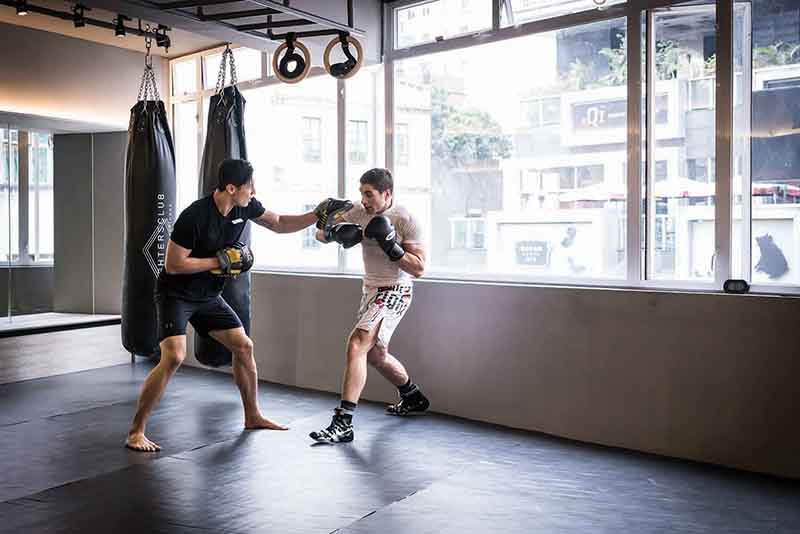 Wan Chai's got a new, ultra stylish boxing/Muay Thai training gym. Started by local Muay Thai champion Jimmy Leung, The Fighters Club is a swish spot that exclusively offers one-on-one training, with a real focus on form, technique and developing the essential skills and fitness levels to be a real contender – whether or not you actually plan to spar IRL. Each trainer has serious fighting chops, and has undergone a 100-hour training program to ensure that their teaching technique is up to par. Come for the spar sesh, but stay for the juice bar: Nutkles serves up fresh, protein-rich juices and smoothies for post-workout rehydration – and coffees too.  
3/F, Shiu Fung Building, 51-53 Johnston Rd., Wan Chai, 2602-8922, thefightersclub.com.hk.
Le Fit, C'est Chic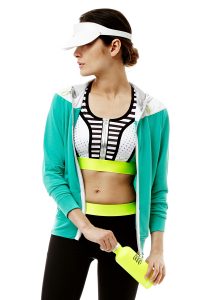 Athleisure has officially hit the mainstream with last month's opening of Lane Crawford's Fit Room. The luxury fashion retailer has put together a fab edit of niche and better known fitness brands that all have one thing in common: they combine serious style chops with high performance, technical fabrics. Browse the kitsch graphic prints of We Are Handsome, the futuristic-chic yet functional cuts of Monreal London (pictured) and the tops and shorts from Koral that would be equally at home in a cocktail bar or a barre class. And before you think that the prices are going to break you out in a different kind of sweat altogether, you'll be pleasantly surprised by some of the price tags: Tanks and tees are around $500, many pairs of leggings are less than $800, and the stylish nylon-and-suede Saucony sneakers are just $550 a pair.
IFC Mall, 8 Finance St., Central, 2118-3388, lanecrawford.com.