As Hong Kong comes back to life, we're absolutely thrilled to bring you the latest dining news on the healthy food scene. Whether it's conscious, plant-based, low-waste or with a focus on local ingredients, we're here to showcase the best conscious dining Hong Kong has to offer in the month of April.
Cafe Bau Launches in Hong Kong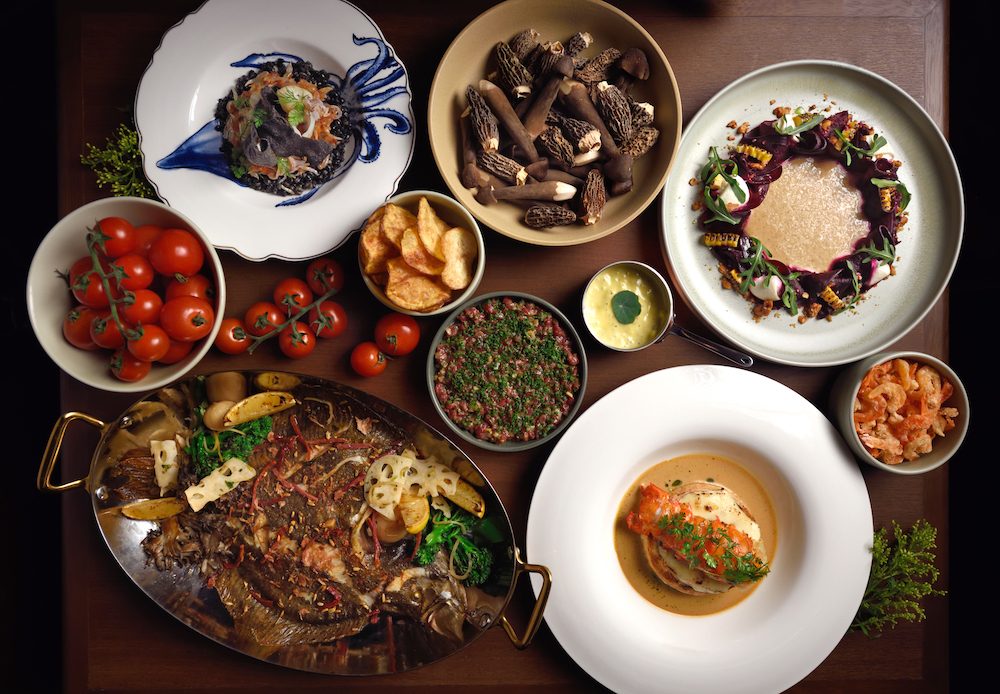 We love restaurants that showcase local produce, and Cafe Bau is all about that life. Newly launched by "Demon Chef" Alvin Leung and restaurant group Lubuds F&B Group, Cafe Bau reimagines Cantonese cuisine with a focus on local suppliers, from farmers to fishermen. Think roasted Ping Yuen yellow chicken with wild mushrooms and Yi O rice, grilled squid with pomelo, smoked flounder barley and squid ink chips. For dessert, think stem ginger gelato with aromatic poached pear – all sourced right here in Hong Kong. How's that for farm to table?
Cha Cha Brunch at Veda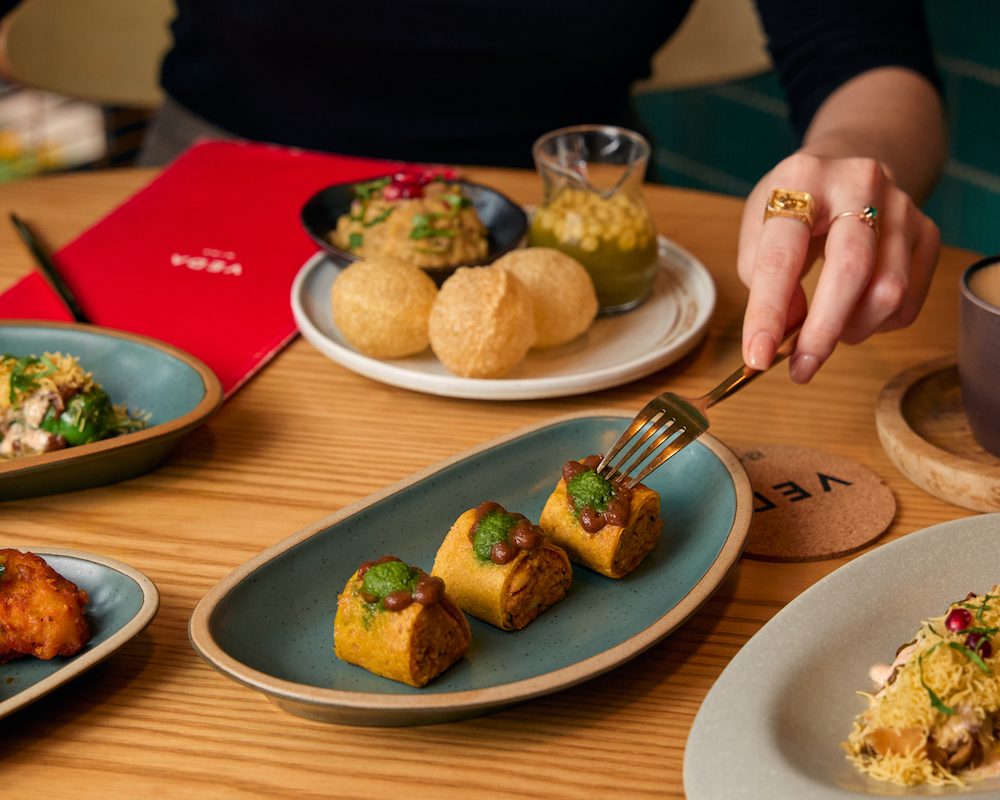 Love Indian street food? Fill up on plant-based spicy delights at Veda's free-flow Cha Cha Brunch. Taking place every weekend and public holiday from noon-6pm, you'll discover loads of delicious Indian fusion morsels, from momo dumplings stuffed with ricotta and spinach with tangy tomato chutney, to avo sev puri, semolina cups stuffed with avocado, yogurt, mint and tamarind chutney. Try the spiced gobi 65, crispy cauliflower with masala spices, or the crunchy onion bhaji okonomiyaki, Round off the meal with a basque cheesecake topped with berry coulis, or Veda's own take on the syrupy-sweet gulab jamun. The brunch is $398 per head, with the option to add two hours of free-flow for $368. Learn more.
Sha Tin 18 X Plant Sifu Dim Sum Collaboration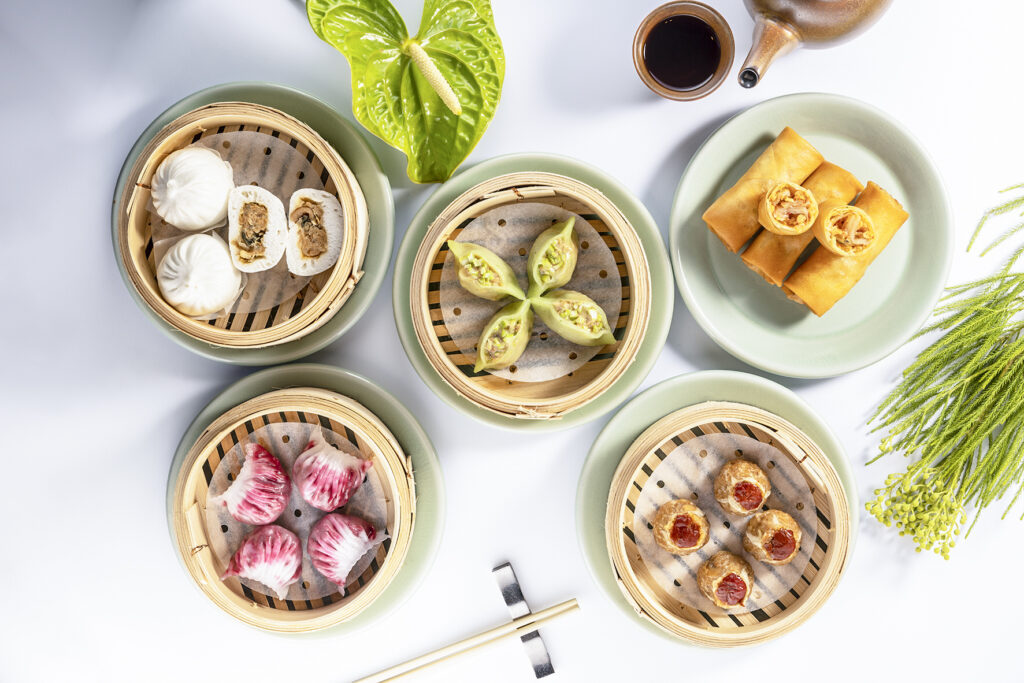 Love dumplings? Get over to the Hyatt Regency Sha Tin ASAP! From now until April 30, diners at Sha Tin 18 can taste the innovative and 100 percent plant-based dumplings crafted by their master chefs using Plant Sifu, a meat alternative created in Hong Kong made with konjac and other plant-based ingredients. Think steamed vegan pork dumplings with beetroot or root vegetables, glutinous rice dumplings with red dates and vegan pork, as well as spring rolls and steamed buns, all made with Plant Sifu's signature meat-free pork. High in fibre and low in cholesterol, it also contains 90 percent less fat than pork, making it a health-conscious option.
Spring Vegetable Showcase at Hansik Goo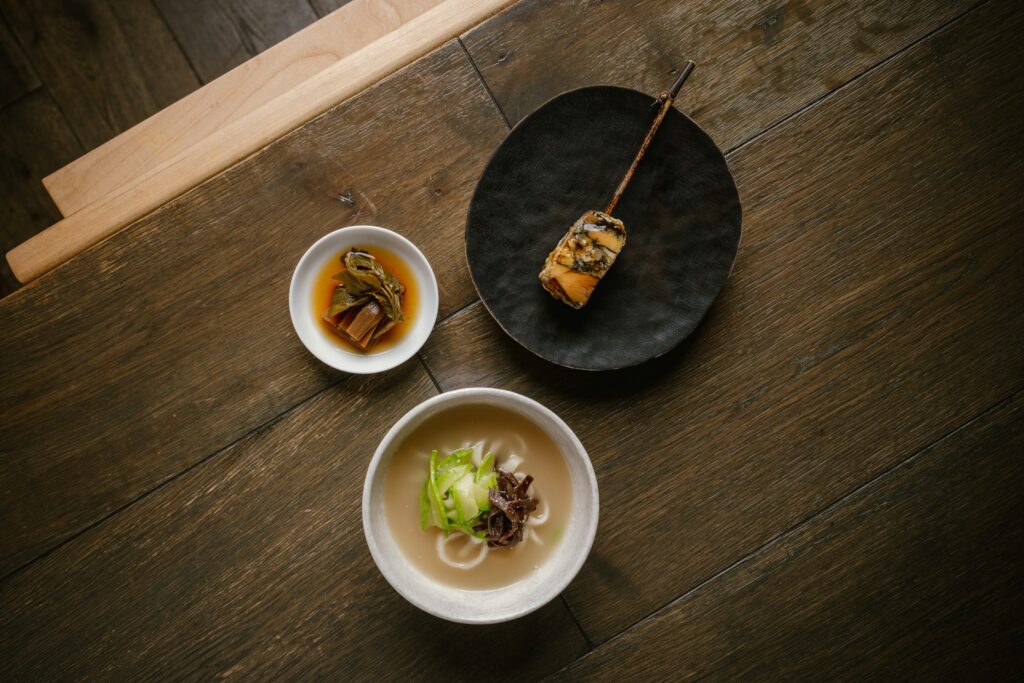 Koren fine-dine Hansik Goo welcomes spring with a plant-forward tasting menu that's all about showcasing Korea's best fruits and vegetables. Available as a five-course lunch menu ($988) or an eight-course dinner menu ($1,398), you'll find all sorts of light and delicious dishes here, After the spinach-infused congee, move onto the Spring Bites – daejo tomatoes, sugar snap peas, bamboo shoots and asparagus – all lightly dressed in a sweet tomato dressing. Then, move onto the gyeoja naengchae, an abalone dish made with Korean pear, cucumbers and pine nut mustard dressing. Don't miss the Hansik Goo Kal-guksu knife-cut noodles (pictured), topped with zucchini, wood ear mushroom and chicken broth blended with clams ans served with a slow-cooked chicken skewer. For dessert, the juk-hyang strawberries pair perfectly with ginger ice cream.