Mana, Oh Mana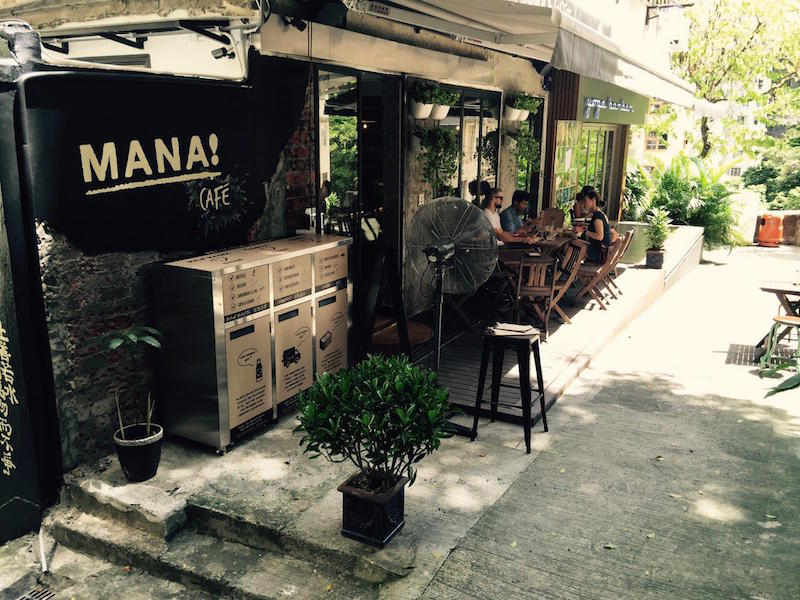 There are plenty of outlets around town that fly the eco-friendly flag, but none practice what they preach quite like the folks at Mana!, who have worked hard to declare their restaurants officially zero-waste, from the biodegradable plant-based packaging, right down to composting diners' leftovers and kitchen scraps. Since the restaurant group opened in 2012 (it now has three outlets: two on Wellington Street and the new Mana! Cafe in PoHo, pictured), it's composted some 63 tons of food waste. Not only that, each month it diverts 110 kilos of packaging away from the landfill, and gives away free drinking water that could have otherwise been charged at $180,000. How's that for a guilt-free coffee break?
Mana! Cafe: 8 Tai On Terrace, Sheung Wan, 2347-8555,
www.mana.hk.
Ice to Meet You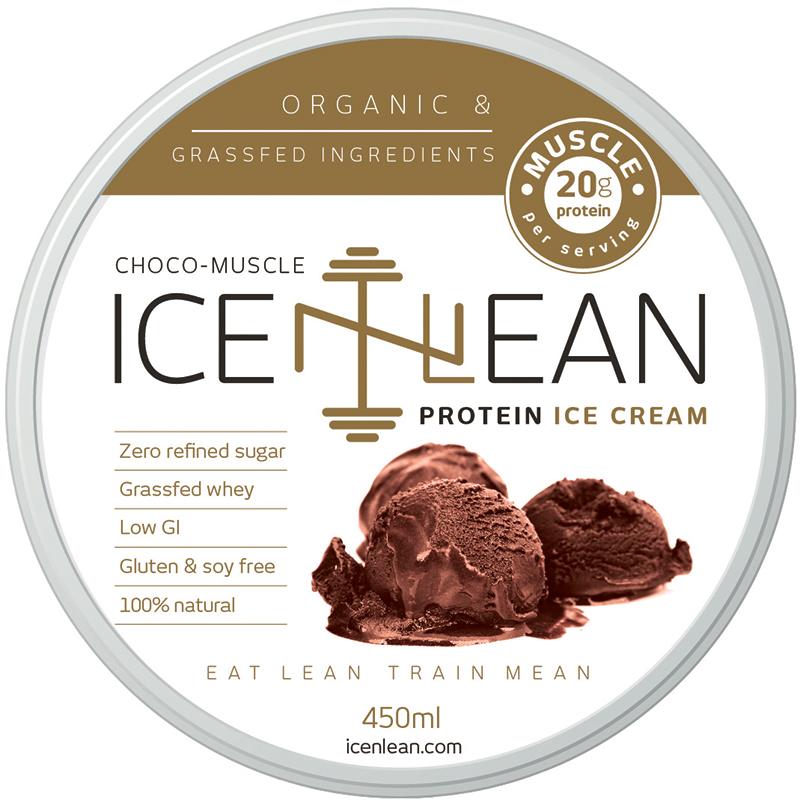 We are so excited about the launch of Ice N Lean, primarily because this high protein, low-sugar ice cream company has managed to successfully combine one of our favourite desserts with real nutritional value. Made with whey isolate protein, organic milk from grass-fed cows, raw organic cacao and a tiny bit of raw coconut sugar, these chocolate ice creams have the taste and texture of the real thing, but without the additives and calories. The ice cream comes in two varieties: Light (10 grams of protein, 125 calories) and Muscle (20 grams of protein, 160 calories). Ice N Lean plans to roll out more flavours and products soon, so watch this space.
Available at gyms and health food stores citywide, including Just Green, Spicebox Organics, Epic MMA and The Store. icenlean.com.
Juicy Gossip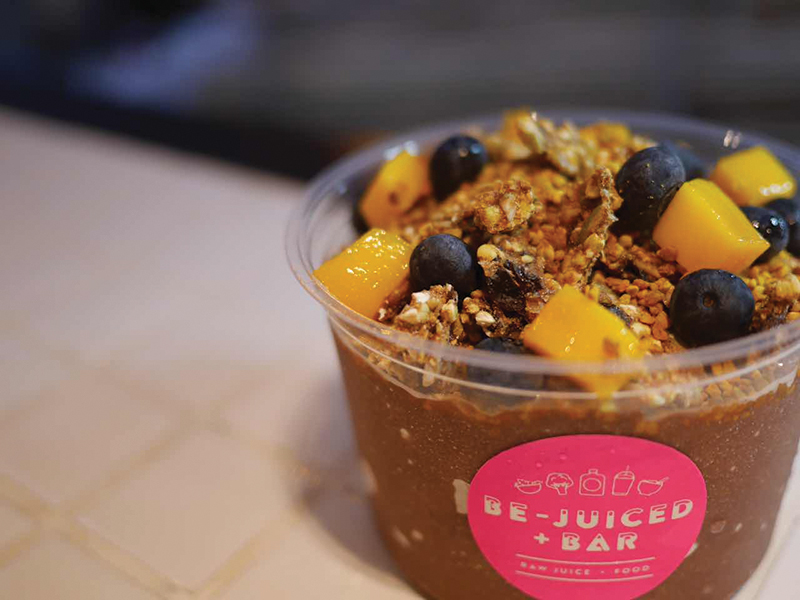 The designer juice trend continues unabated, with the official opening of Be-Juiced Bar on Hollywood Road, which has branched out from its delivery-only cleanse service with a proper retail location. It has more than 22 juice and mylk blends, including "Oh My Gazpacho', a savoury tomato-based juice that's a great lunch substitute. There's also a frozen acai bowl bar (pictured), where you top up your blended acai and banana base with a selection of healthy superfoods, such as fresh fruit, raw cacao nibs or granola. It's got competition though: Catch Juicery has opened up on 67 Wellington Street, and Michelin chef Akrame Benallal's Water Juicery is also entering the market this month.
49 Peel St., Central, 3693-4550, www.bejuiced-hk.com.
Ever the Optimists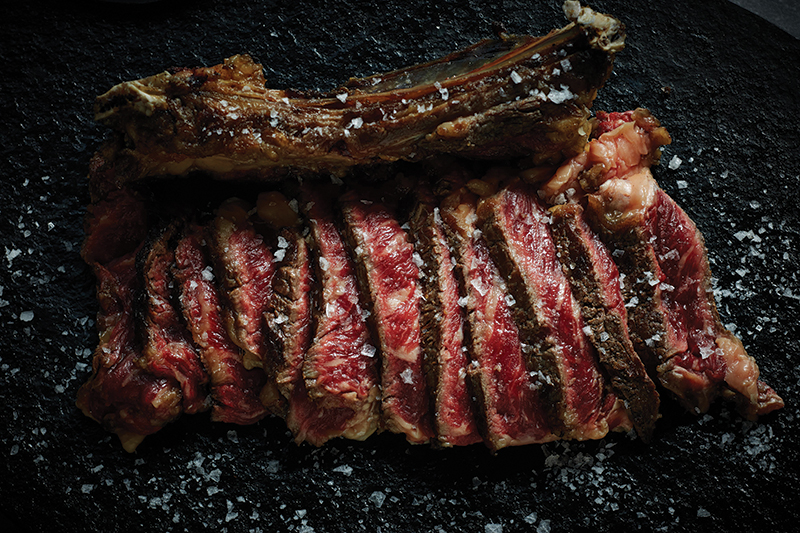 Wan Chai's new three-story dining destination, The Optimist, may not exactly bill itself as a health-conscious restaurant, but if you're looking for lean protein and paleo-friendly dining options, it's a great spot for a dinner that's low on starch but still tons of fun. The restaurant specialises in Spanish-style grilled meat and fish: the showstoppers here are the Txuleta steaks (pictured), massive cuts of grassfed ribeye that weigh in at a minimum of 1 kilo and are strictly to share. For something a little lighter, the Basque-style grilled turbot comes to the table whole at a minimum of 1.4 kilos. And for sides? Think endamame with egg and truffle, charcoal grilled vegetables or a salad of fresh burrata and Spanish tomatoes. Just ask them to hold
the potatoes.
G/F-2/F, 239 Hennessy Rd., Wan Chai, 2433-3324, www.theoptimist.hk.
Cheat Day: Easy Peasy, Balinesey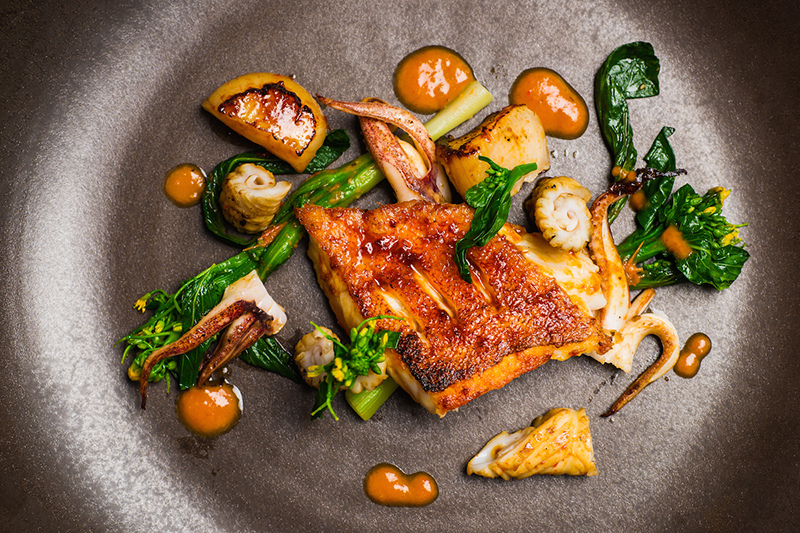 Balinese hotspor TRi has unveiled a decadent but not-overindulgent weekend brunch.
The seven-course feast is modern Balinese with a fine-dining twist – think beautifully plated Indonesian twists on brunch classics. Take the kemangi-lime island fruit salad with dairy-free coconut yogurt to start, followed by sharing platters of smaller bites such as heirloom tomatoes with soybean tempeh and kaffir lime, and pan-fried chicken curry flatbreads. For mains, you can choose from a menu that includes the signature coral trout (pictured), beef cheek rendang, and Jimbaran Iberico pork ribs. TRi's gorgeous, sustainable interiors complement the beachside views and add to the serious holiday vibe. Cozy up in a show-stopping bamboo nest table,
or sidle up beside the living green wall, and insta your heart out.
11am-1pm or 1pm-4pm. $680 per head includes free-flow Louis Roederer champagne. Shop 302, 3/F, Lobby C, The Pulse, 28 Beach Rd., Repulse Bay, 2515-0577, www.tri.hk.