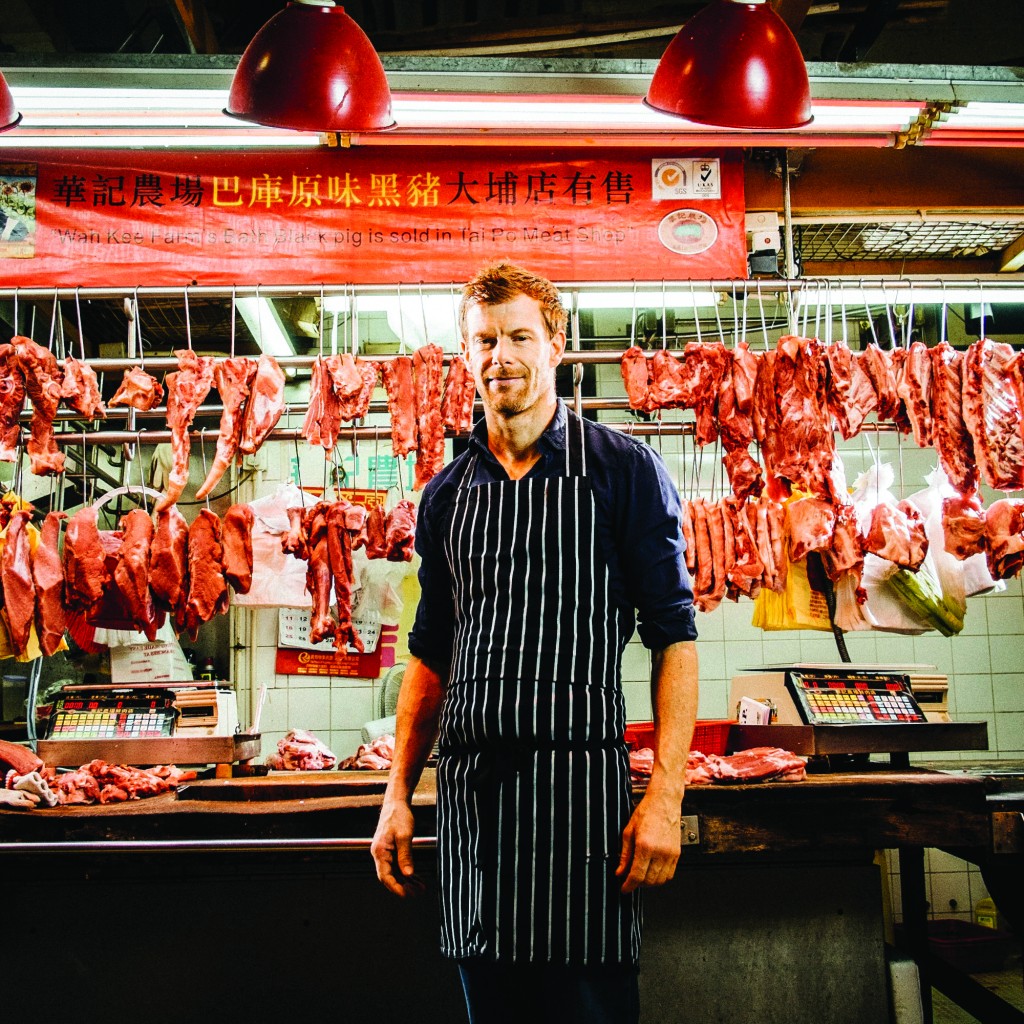 The Fat Pig: locally sourced quality pork
OK, so a restaurant named The Fat Pig doesn't exactly scream "healthy" but hear us out. This restaurant, by Michelin-starred chef Tom Aikens, uses locally sourced pork that's free from hormones, toxins and chemicals. Expect both Asian and Western influences to really elevate the quality pork to a new level – think chopped pig's trotter on toast and pork rillettes with sour apple chutney, plus fried pig's ear and cheek, thanks to the "no wastage" police. So that's a holy trifecta low carbon footprint, healthy meat and nose-to-tail – a carnivore feast you can really feel good about.
11/F, Times Square, Causeway Bay, 2577-3444, www.thefatpig.hk.
Frensh – healthy French lunch delivery
We got 99 problems but a healthy lunch ain't one. Frensh is a new lunch delivery startup that delivers delicious casual French food straight to your desk in a cool hexagonal box. All animal products used are free range and hormone-free, while the fruits and vegetables are organic and chemical-free. Check the website to see what's available for the coming week; a meal with a starter, main and roll is $138; add $20 for dessert. www.frensh.hk.
Castello: Paleo-friendly Italian
Billed as Hong Kong's first paleo Italian restaurant, Castello is committed to offering a sizeable lineup of paleo-friendly dishes to its health-conscious customers. While pizza and pasta is available (it's an Italian restaurant after all), paleo-friendly options are well marked on the menu so you know when you're making a healthier choice. For celiacs, gluten-free pasta is also available.
38 Elgin St., Central, 2116-9250, www.castellorestaurant.com.hk.
Le Garcon Saigon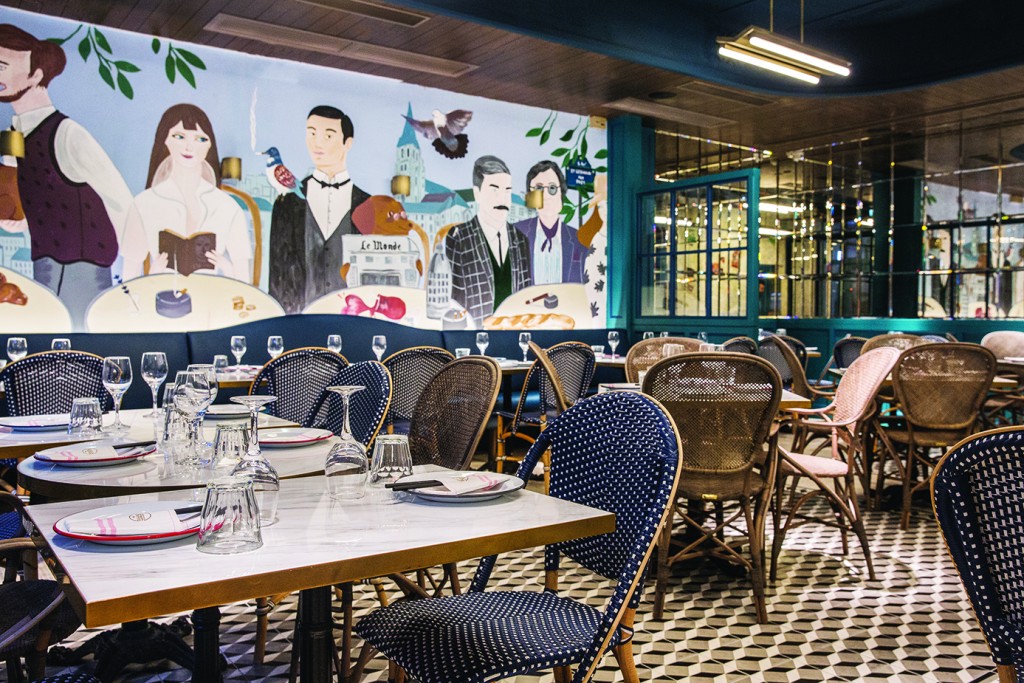 A low-carb, gluten-free dinner spot that's delicious AND so hot right now? Garcon Saigon is Star Street's newest kid on the block, offering a modern interpretation of Vietnamese grilled dishes that'll please even the pickiest dining companion. The menu leans heavily on fresh, top-notch beef, chicken, pork and prawn skewers, plus hedgehog mushrooms, okra, tofu and other veggies. Everything is brought to the table with overflowing plates of herbs, dipping sauces and rice sheets to wrap it all up in. It's fresh, messy and tremendous fun – especially when it's washed down with a glass of organic wine (or two).
12-18 Wing Fung St., Wan Chai, 2455-2499, legarconsaigon.com.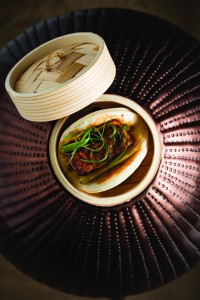 Cheat Day: VEA
One of the most exciting restaurant openings of last year, VEA is a French fine-dine restaurant and lounge that uses Chinese ingredients and influences to create a dining experience that's uniquely Hong Kong. There's just one eight-course tasting menu that changes on a weekly basis, but what will remain consistent is the restaurant's commitment to sourcing locally as much as possible, whether it's tomatoes from the New Territories, locally-caught fish or honey from local hives. The two-story restaurant is a collaboration between chef Vicky Cheng and award-winning mixologist Antonio Lai of The Quinary, so expect the drinks and Asian bar snacks menu to be prepared with just as much care. Just take a look at this grilled pork belly bao served with pickled cucumber, young shallot kimchi and hoisin sauce. Drool.
29-30/F, The Wellington, 198 Wellington St., Sheung Wan, 2711-8639, www.vea.hk.