Put down the PBR and pick up a real, made-in-Hong-Kong craft brew, writes Green Queen's Sonalie Figuieras.
If you've never tried a Hong Kong-made craft beer, well, there's no time like the present. Meet the passionate brewers who are cooking up malty stouts, IPAs and session ales, right here in the city.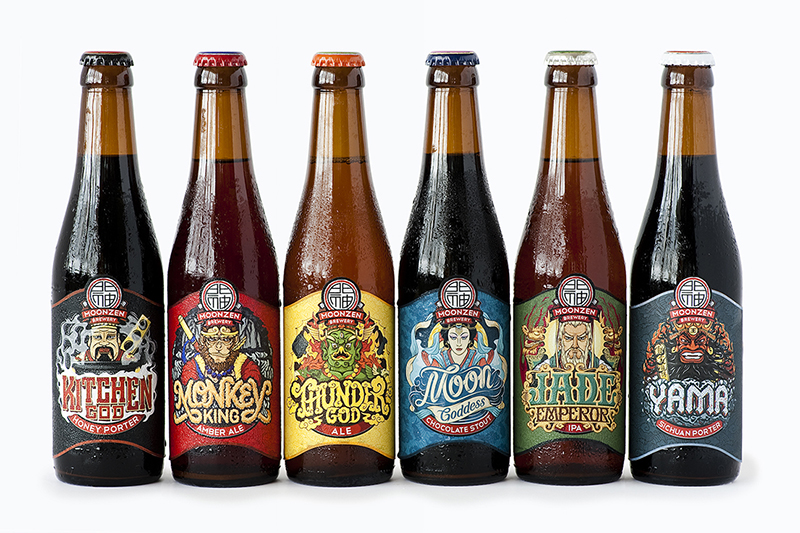 Moonzen Brewery
Husband and wife team Laszlo and Michele Raphael are passionate about incorporating local flavors and traditions into their nano-brewed beers; the word Moonzen means "door gods' in Cantonese and their gorgeous label art is a tribute to ancient Chinese folklore. All their beers are unpasteurized, naturally carbonated and contain live yeast. They also reuse their bottles and compost their used grain,so you can crack open another bottle with a good conscience.
Find it: Moonzen's bottles can be found in bars and restaurants citywide, including The Pawn, the Mandarin Oriental and The Ale Project, to name just a few. Visit moonzen.hk for a full list of outlets. 
Black Kite Brewery
Formed by local brothers Dan and David Gallie, who fell in love with craft beer while at college in the US, Black Kite Brewery launched at the end of May this year. It offers six core beers –  golden, hefeweizen, pale ale, IPA, amber and a porter – all brewed to be on the lighter side and therefore easy to drink. Right now the beers are only available on draught, but bottles will be in stores by mid-December.
FIND IT: Available at Dickens Bar, The Globe, Kowloon Taproom and other outlets citywide. Find more points at blackkite.hk.
Gweilo Beer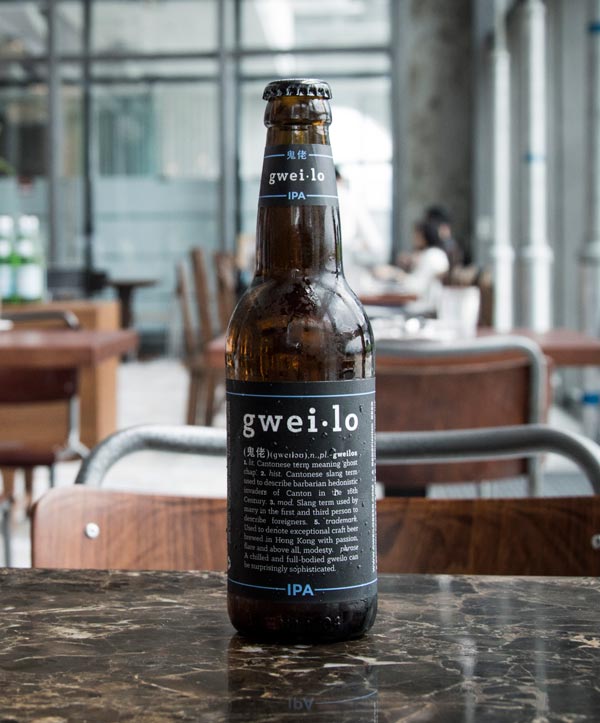 A new addition to the Hong Kong craft beer scene, Gweilo Beer was created by, as you may have guessed, gweilos. This group of expat friends who used to homebrew back in the UK currently offer an IPA and a Pale Ale. Both of these are session ales (meaning that you're meant to consume several bottles in a session) and combine European and American ingredients (and local water, of course) to create unique flavors. Note: Gweilo Beer is currently being brewed under contract by Hong Kong Beer Co.
Find it: You can find them on draft and in bottles in shops and pubs around Hong Kong, including City Super, The Beer Bay and Corner Kitchen Cafe. Visit gweilobeer.com for all distribution points.
Young Master Ales
Young Master Ales creates beers that borrow from both American and European traditions to create unique-to-Hong Kong flavours, with ingredients such as chen pei (dried mandarin orange peel) and five spice powder. Their "The Rye on Wood" is a truly special offering based on rye whiskey and made with malted rye aged in new American oak. Their beers are super natural too: all are unfiltered, unpasteurized and naturally carbonated.If you'd like to learn more about the brewing process, private brewery tours of their Ap Lei Chau space can also be arranged.
Find it: Available on tap at Linguini Fini, Jamie's Italian and The Roundhouse Taproom, among others – find a full list of outlets at www.youngmasterales.com.
Hong Kong Beer Co.
Originally launched in 1995, Hong Kong Beer Co. was purchased by Singapore's Brewerkz, who hired American beer maker Simon Pesch to relaunch the brand. There's a diversity of beers here, from the Hong Kong-inspired Pearl River White Ale, a Belgian White Ale made with wheat malt, Mandarin orange, rose buds and honey from a local apiary; to the Big Wave Bay IPA, an American-style hop-forward beer that showcases Pesch's West Coast roots.
Find it: Available on tap at various outlets, including The Black Star, Burger Circus and The Globe. Check www.hkbeerco.com for more outlets.
Content originally from greenqueen.com.hk.