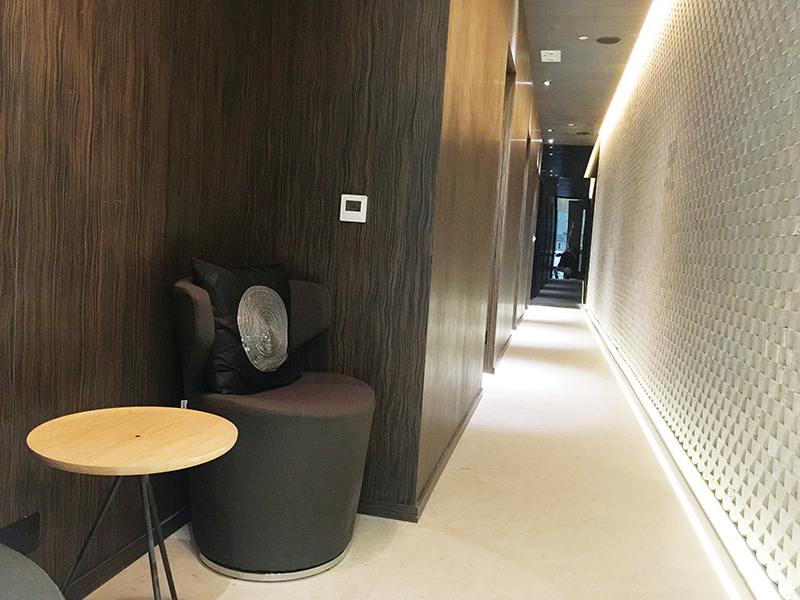 THE BUZZ: Having recently relocated to the Pemberton in Sheung Wan, organic spa and salon Emmanuel F has a cool new space that stands out in an area of town packed with health-conscious businesses.
THE SPA: Tucked away to the left of the salon, this dimly-lit space feels almost like a monastery with earthy tones and raw stone tiles. There are three good-sized treatment rooms, and there's a secret sliding door that leads straight to the salon's shampoo area, should you need to tame your hair after your treatment.
THE TREATMENT: We tried the lymphatic drainage massage to help rid us of water retention, followed by an anti-pollution facial using French organic brand Phyt's. If you're used to Chinese-style lymphatic drainage, you'll be surprised by how gentle the treatment here is. The therapist uses light fluttery strokes punctuated by deep presses at various points on your abdomen, armpits and groin – so you can't afford to be shy! For our facial, each product smelled wonderfully natural – including the mask that smelled like freshly-cut grass. The focus on a pleasant experience was definitely noted, with mini hand, foot and scalp massages offered while the products took effect. We were pleased with the results and felt as if our skin had taken a vacation from the polluted streets outside.
Best bit: Every facial treatment at Emmanuel F begins with a 10-minute back massage to really get you in the spa spirit.
What Else: On our first trip to the spa, we could faintly hear music from the salon carrying over to the treatment room. However by our second visit, this had been addressed and the spa was totally tranquil.
THE COST: $880 for the 60-minute lymphatic drainage and $950 for the 75-minute facial. emmanuelf.com.