Looking for a more planet-friendly way to get your athleisure fix? These companies all offer sustainable and eco-friendly activewear for a workout look that you really can feel good about.
Lane Eight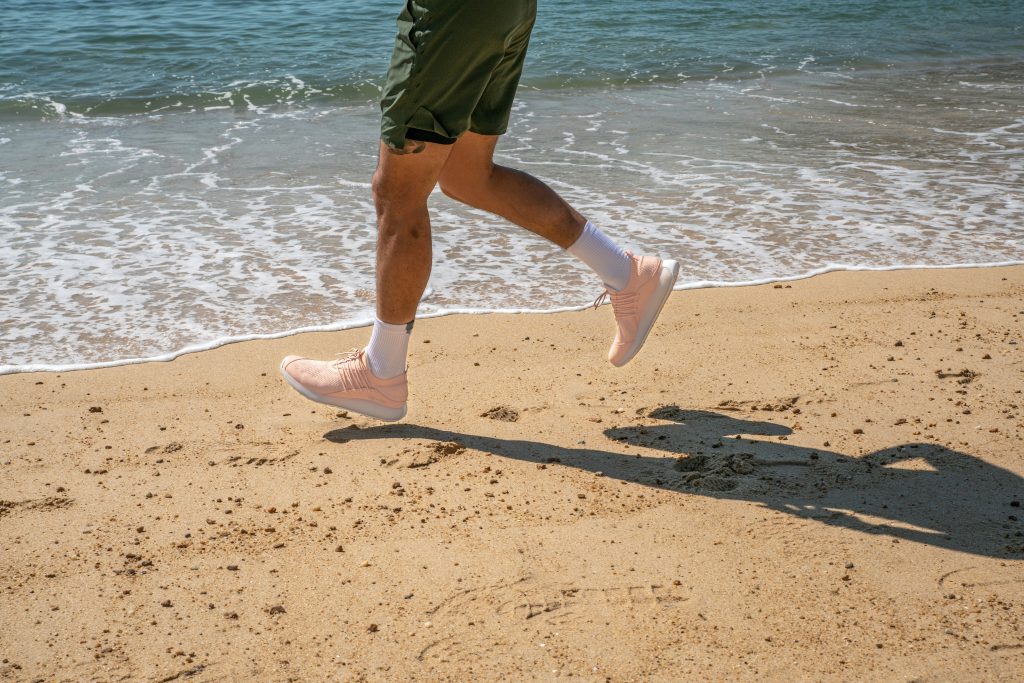 This Hong Kong born-and-bred trainer brand has revamped their popular Trainer AD 1 and now incorporates sustainable and recyclable materials throughout the entire line. You wouldn't know it to look at, but 11 recycled bottles go into the knit upper on each and every pair, and the algae-based foam midsole returns 31.5 litres back to the environment with every pair produced. Keep an eye out for new bold and vibrant colours being released every month.
14 St Francis St, Wan Chai, laneeight.hk
Rising Lotus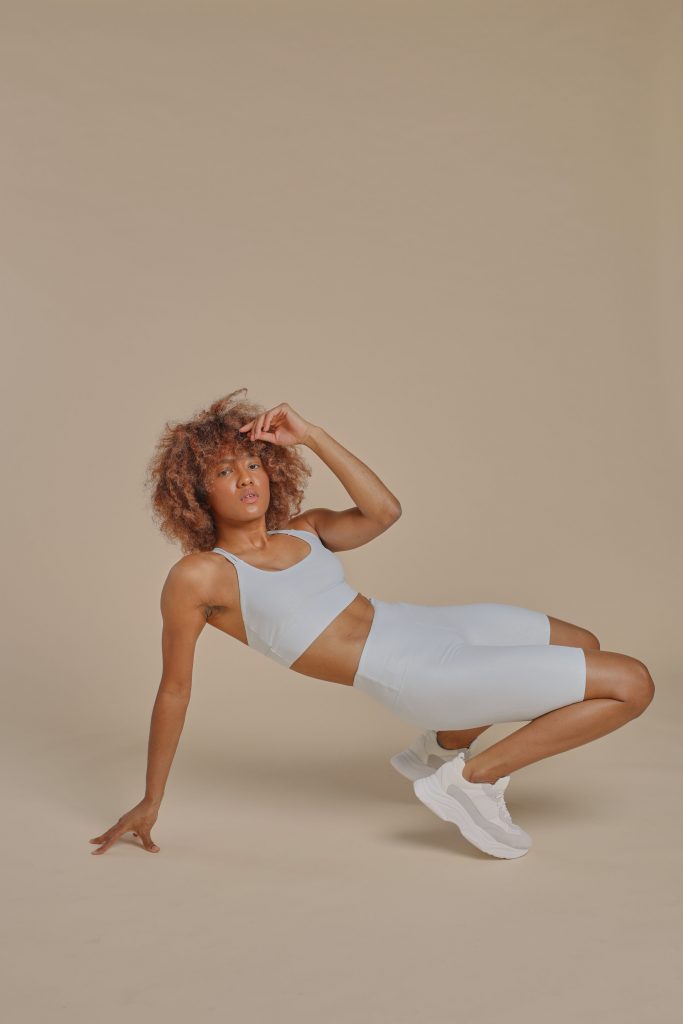 Fiercely anti-fast fashion, this homegrown brand consciously creates sustainable pieces across their athleisure and swim wear. 2019 saw 50 percent of their products being made from recycled fabrics, with that increasing to a whopping 80 percent this year. Not only is the apparel planet friendly, so too is the packaging, using biodegradable mailers and garment bags. What's more, in partnering with Eden Reforestation, Rising Lotus commits to a tree being planted with every item that is purchased. 
Lacess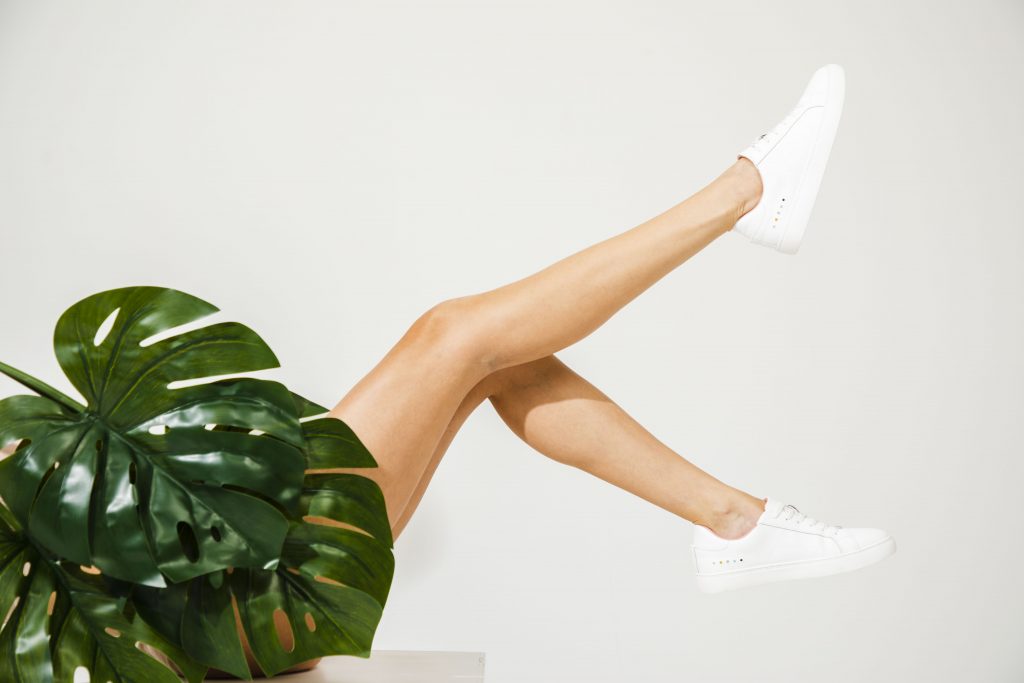 Designed with conscious minimalists in mind, the eco-friendly materials used in these trainers – such as cork insoles and natural rubber – leave as little footprint as possible on our planet. Not only do they upcycle materials including plastic bottles and off-cuts of leather trimmings, for every pair of Lacess sold a donation is made to support victims of human trafficking.
alibi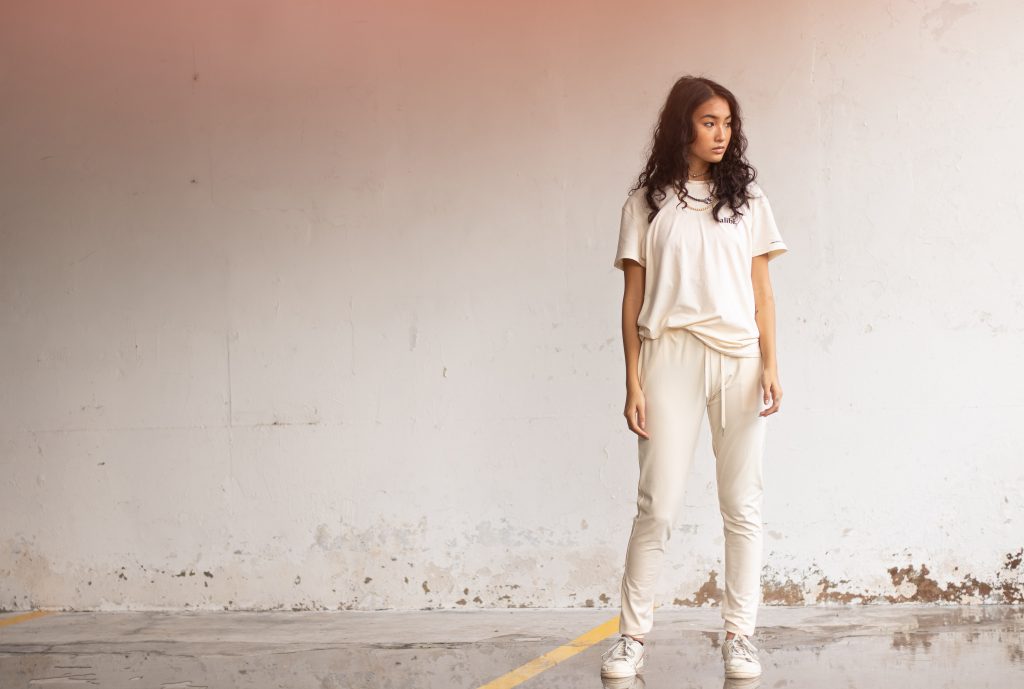 Merging comfort and style with their travel and loungewear collections, sustainable activewear label alibi now incorporates a new technology designed to protect clothing from bacterial growth. SILVADUR™, an ecologically-friendly fabric coating which is recyclable and reusable during the processing applications, is used on all garments to ensure all fabrics are non-toxic and non-irritating to human skin whilst protecting from bacteria, mould and mildew.
Caelum Greene
With packaging that's 100 percent biodegradable and stores that are designed using eco-friendly materials, this is a brand that's committed to sustainable fashion without compromising on quality and style. Stockists of brands from all over the world who are as equally devoted to caring for our planet, Caelum Greene also gives back via donating a part of every sale to environmental charity, Redress.
Veja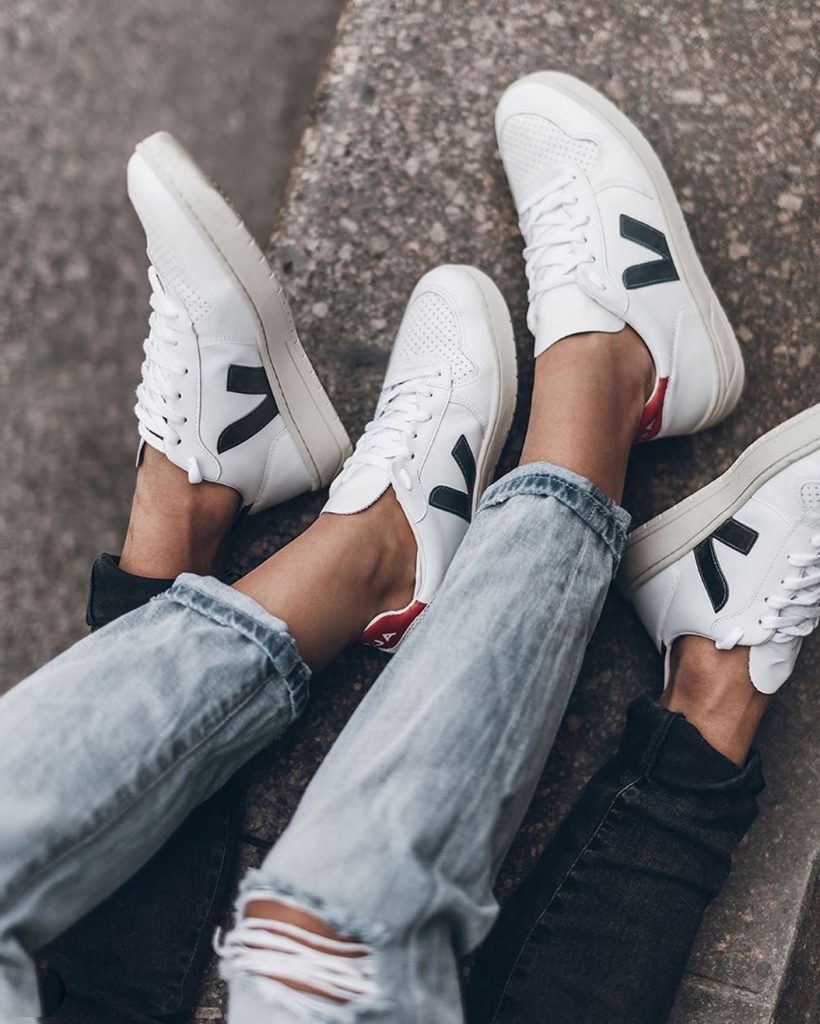 Did you know that the Amazon is the only place on earth where rubber trees grow in the wild? French footwear brand VEJA purchases this raw material at twice the market price to ensure the protection of the forest, using the Amazonian rubber in the soles of every sneaker. Raw materials are in the DNA of all of their kicks, including organic cotton and vegetable-tanned leather.