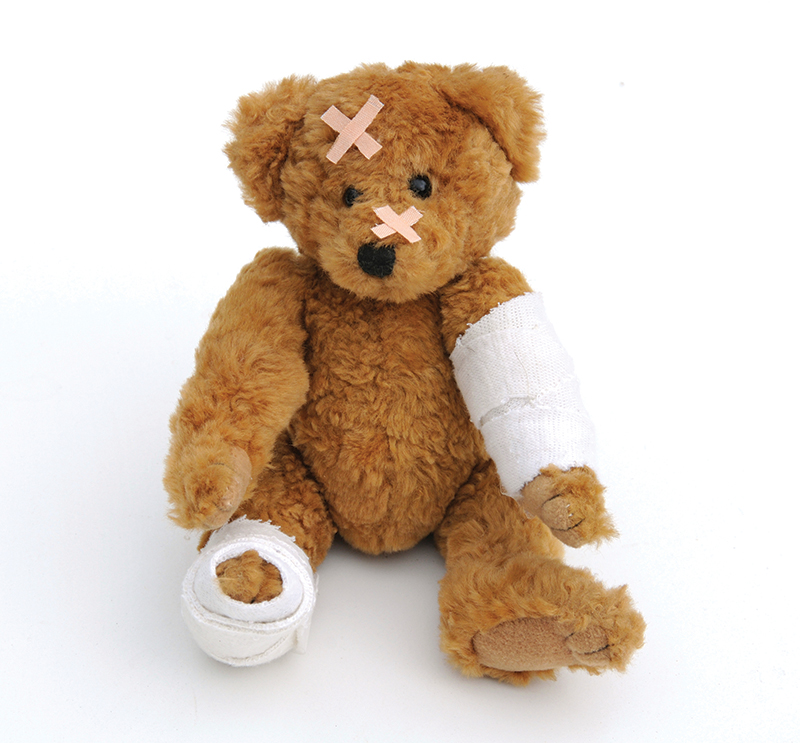 It's the eternal question: when it comes to health emergencies, should you go to a public or private hospital? Kate Farr weighs up the pros and cons.
Few of us make it to adulthood without picking up some interesting scars along the way, and as any parent knows, if you have kids then sooner or later you're going to be spending some quality time with your doctor. And while it's tough to keep a cool head in a crisis, it's important to know what to do when the worst happens. Here's what you need to know about Hong Kong's public and private healthcare options, for routine care and emergencies alike.
The Basics
Private medical care is big business here in Hong Kong, and as such, costs can vary dramatically. What you'll get for your money depends on the individual practitioner, however it's generally accepted than private doctors equal a shorter wait for an appointment, more patient choice when it comes to your treatment options, and more focus on overall patient comfort. 
That said, Hong Kong's public healthcare system is one of the world's best, providing accessible healthcare and preventative health education to the city's population at an affordable cost. While bedside manner can sometimes be lacking, Hong Kong's public doctors are subject to the same rigorous training as their counterparts in the private sector.
Doctors
So that cough that's been keeping everyone up all night for the past week has finally worn you down. Looks like you need to see a doctor. But which one?
If you're going private then your first port of call should be your insurance company, which can advise you on the process and coverage limits specific to your policy. Assuming you're fully covered, your insurer will either give you the OK to find your own medic, or provide you with a pre-approved panel of doctors from which to choose. Many insurers require a referral from a general practitioner in order to see a specialist, so check whether this is the case before booking your appointment or face
a nasty bill.
If you're using the public system, the Department of Health has a handy online Primary Care Directory (www.pcdirectory.gov.hk) that lists registered doctors, dentists and Chinese medicine practitioners by gender, specialism, location and opening hours. There are even Android and iOS app versions for the ultimate "oh-god-my-baby-just-threw-up-on-the-bus" convenience. Fees are low and can even be paid by Octopus card.
Emergency
Regardless of your insurance status, in the event of a life-threatening accident or emergency you'll most likely end up in a public hospital. Public hospitals tend to be larger than private, and are most likely to have the clinical expertise and equipment on hand to help in an emergency. Registration is quick and eligible persons – i.e. those with a Hong Kong ID card – pay just $100 per day for their treatment (you may be required to present proof of residency, although this can be done at a later date, meaning no delay in your treatment).
what about non life-threatening emergencies?
Mum-of-three Victoria Trebell has had her fair share of first-hand experience when it comes to Hong Kong's hospitals. When daughter Georgie took a tumble at the Hong Kong Football Club, resulting in a bleeding head injury, Victoria had to make a snap decision about how best to proceed. She explains, "Frankly, I panicked and ran around with both of us covered in blood for a while! The club's staff called an ambulance to take us to Ruttonjee, the nearest public hospital, but as the traffic was bad, it didn't come".
Victoria and Georgie ended up in a cab to Ruttonjee instead, and while the care was good, the overall experience was less than ideal, "She received excellent treatment there, but the wait was long and the system confusing for panicked parents; being taken in to see one
doctor, waiting in one place, waiting in another, waiting for an x-ray, waiting for treatment…"
When asked what she would have done differently, Victoria is clear. "I would have taken her straight to [private hospital] the Adventist. The care in the public system for her minor injury was good, but, given that we had the insurance, it would have been smarter and less stressful to go to a hospital with a shorter wait time".
Unfortunately, she was able to put this to the test sooner than she would have liked when husband John dislocated his hip while playing rugby just a few months later. "John was taken by ambulance from the rugby pitch to the nearest public hospital, where they took x-rays and tried, unsuccessfully, to treat him, before transferring him to Pamela Youde Eastern Hospital. They did an excellent job in putting the joint back in under anaesthetic, but it wasn't until much later that someone thought to tell us that the joint was also fractured. Treatment from then on would have been highly complex and problematic in the public system… and they didn't offer keyhole surgery for this operation, so it would have been very serious indeed".
So, while public hospitals are well equipped for serious emergencies, you may prefer to manage on-going inpatient care privately, subject to your insurance company's conditions. Here, Victoria cautions, "It is worth knowing that a private hospital will need a substantial deposit before they let you check in as an inpatient. You'll either need to pay this yourself and get a refund from your insurance, or be on the phone to your insurance company before you even check in so they can send a guarantee of payment to the hospital."