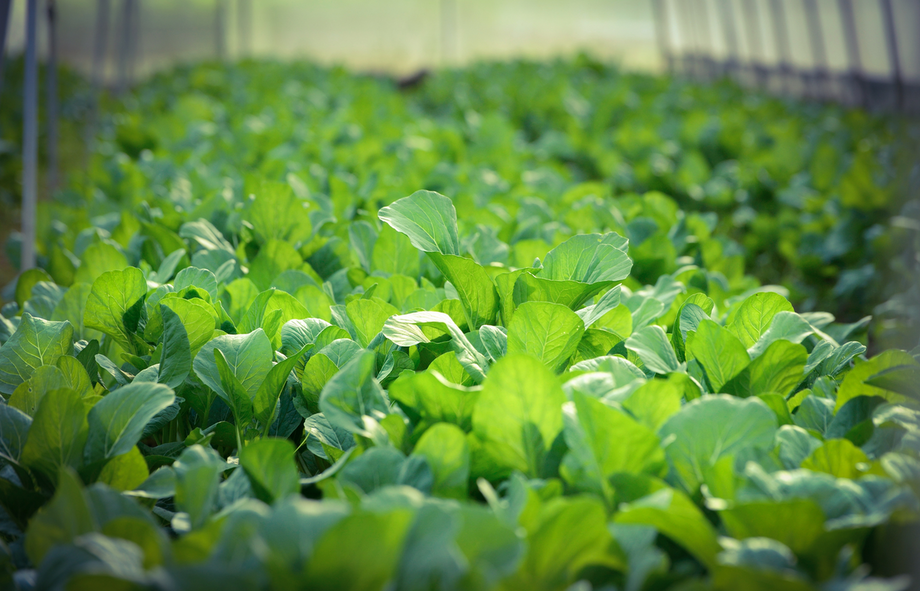 Updated February 11 2022
Looking for fresh fruit and vegetable delivery in Hong Kong? These organic and health-conscious online platforms boxes of fresh local and imported veg, delivered straight to your door.
Jou Sun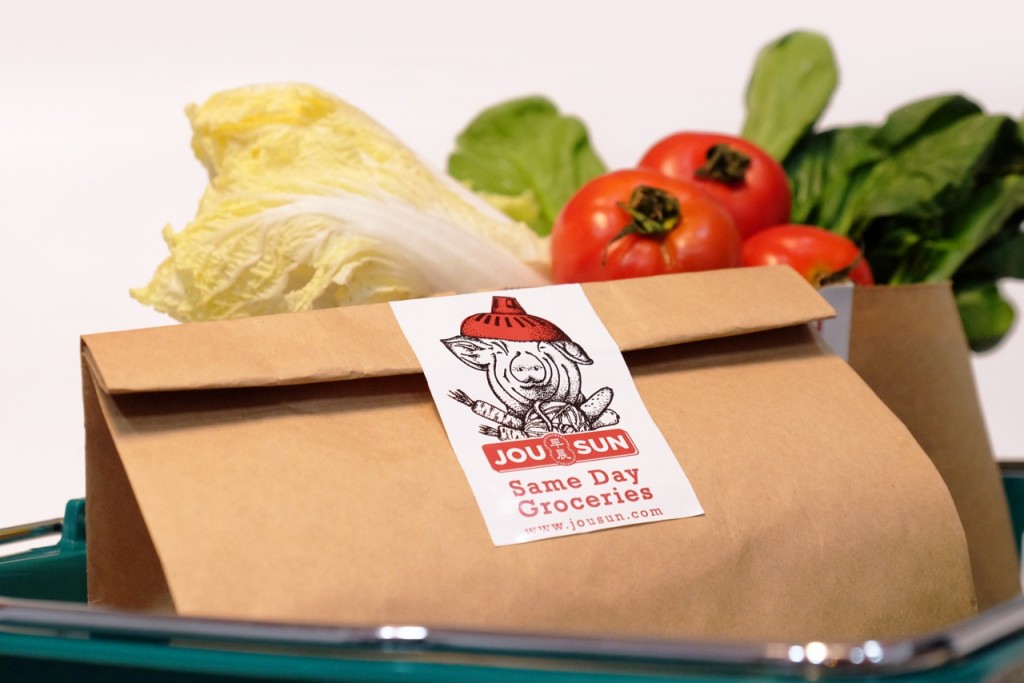 Offering fresh produce and kitchen cupboard staples alike, Jou Sun specialises in local meat and vegetable delivery in Hong Kong from organic farms that have been specially selected for quality. Also for sale are goods from social enterprises and small local businesses, so you can be sure that what you order is helping to support the local community. Best sellers include the local hormone-free pork and chicken and veggie boxes. Be sure to check out the snacks, condiments and more – there are thousands of products to choose from. 
Homegrown Foods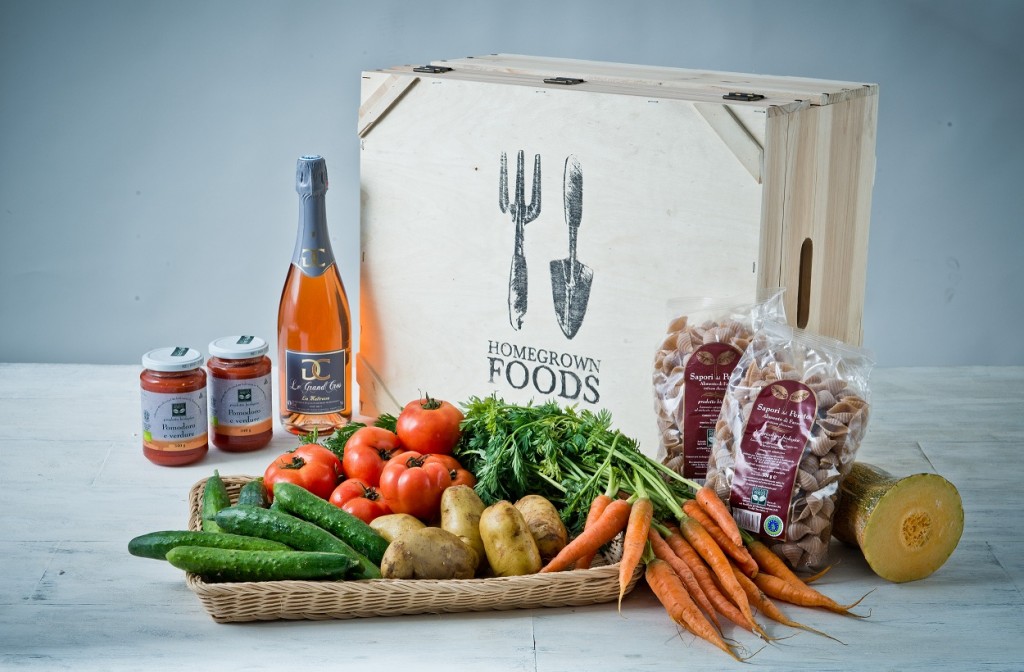 Though originally known for its Chinese and western vegetable subscription boxes. Homegrown Foods has expanded its offerings recently to include meat, skincare and nuts and snacks, all from farmers who adopt sustainable, organic practices.
One Vegan Shop
For an impressive range of vegan-friendly food and lifestyle products, any budding herbivore needs to check out One Vegan Shop. It has a store in Yuen Long, but if that's a bit far, you can avail yourself of its plant-based produce online. There's a huge selection of milk alternatives, baking supplies, dairy-free cheese, meat substitutes, snacks and more – a hugely helpful resource for vegans, food allergy sufferers and health fanatics alike. Delivery is free for orders of $300 or more, but there are a few far-flung spots they won't go to; check the website for details.
Eat Fresh
Specialising in organic products, Eat Fresh divides its extensive online store into three categories: Fruits and Vegetables, Kitchen Pantry, and Health and Living. In addition to purchasing your organic greens individually (Chinese and western veg are both well represented), you can also opt for a subscription for varying needs, from juicing to baby weaning. In the Pantry section you'll find wine, tea, chocolate, jam, milk, and even niche items such as goji juice and apricot kernel butter; while under Living there's organic skincare, insect repellent, bath and body products and organic tanning products. Delivery takes place on Tuesdays and Fridays and delivery fees apply if you place an order below a set minimum; check the website for more details.
Magic Organics
Delivering on Mondays and Thursdays, Magic Organics offers fresh veggies grown in an accredited organic farm in mainland China. You'll find organic Chinese veg, as well as Western favourites such as curly kale, broccolini, tomatoes and carrots. For max value, check out their subscription boxes.
WhatsIn
Want to get more fresh fruit and veggies? WhatsIn offers surprise subscription boxes that deliver a boatload of fresh, organic and sustainably sourced produce to last you all month long. A medium sized veggie crate delivers around three kilos of produce and costs $415. Also offers fresh fruit gift hampers and a la carte orders.
Freshie
Freshie sources its produce from all over the world and delivers it right to your door. It offers several types of fruit and veg boxes catered to your needs, whether you want food for your baby, soup ingredients, premium veg, juicing/smoothie boxes, or fresh fruit and veg for snacking. Its vegetable delivery in Hong Kong is excellent and its products are all seasonal and selected for quality.
Eat The Kiwi
Specialising in food from New Zealand, Eat the Kiwi has a selection of Western-style fresh and frozen fruit and veggies, including beets, leeks, cukes and fennel, to name just a few. Offers a vegetable delivery in Hong Kong subscription for $550.
Honest Market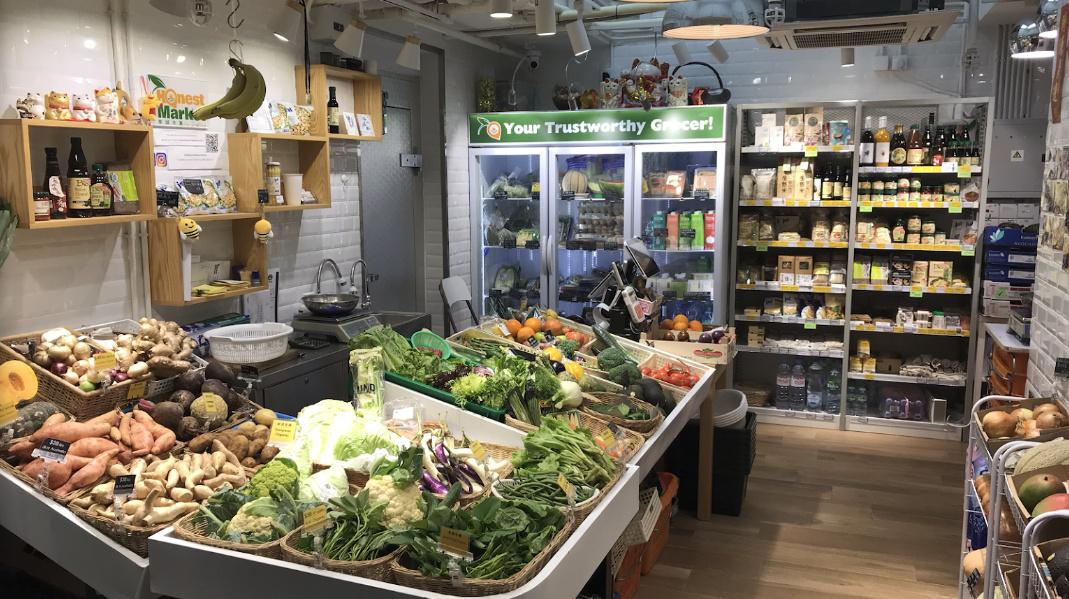 Grown out of a humble wet market store in Sai Ying Pun, Honest Market has made a name for itself as a quality purveyor of fresh and fairly priced local and imported fruit veggies. With stores in Sai Ying Pun, Aberdeen and Kowloon City, Honest Market offers a dizzying array of fresh produce. Fruit, dried goods and vegetable delivery is available when you shop online. Check out its section on exotic and hard-to-find produce, and you'll find heirloom tomatoes, fennel, swedes and horseradish, to name just a few.