Daniella Means, University sports consultant, powerlifter, and strongman competitor.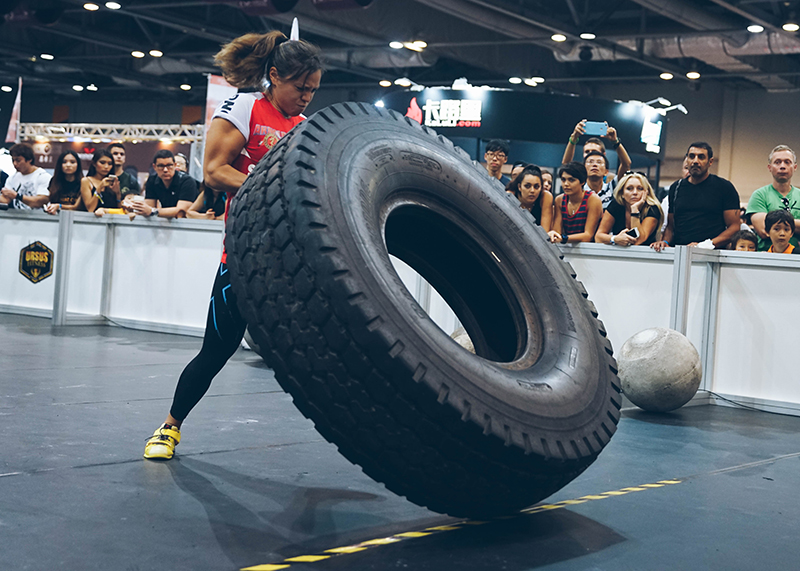 Sum up your food philosophy in a sentence.
Eat clean 80 percent of the time, remember to live at little, and eat mindfully. #TreatYoSelf
What three items do you always have in your fridge?
Almond milk, eggs and chocolate
What's your main protein source?
I'm a carnivore! Nothing beats a good piece of meat.
What are your favourite restaurants when eating out?
I recently went to Braza, an all-you-can-eat Brazilian steakhouse, for brunch/lunch/my only meal of the day. It was phenomenal, obviously! I also really enjoy The Optimist in Wan Chai. One word: ham.
What do you eat on cheat day?
Mexican food has been my choice lately. Burritos and quesadillas from Tequila on Davis in Kennedy Town is a guilty pleasure.
Where do you go for a healthy lunch?
I got fed up with paying extortionate prices for a simple, healthy lunch every day in Central. So for competitions, when watching my macronutrients and calories became really important for weight cutting, I started using meal delivery service Nutrition Kitchen. It has taken away so much stress, given me more time to train, and made me really look forward to my clean meals! My colleagues are starting to order it as well.
What do you eat before and after exercising?
I'm one of those people who likes training first thing in the morning, so I'll normally have my morning dose of vitamins and minerals and then hit the gym whilst sipping on some BCAAs. Post-workout, I'll have a protein shake and my no-grain oatmeal breakfast.
Have you ever done a cleanse?
Nope, never, and don't plan on doing one! I don't believe in these "cleanses" for weight loss, or long term health.
When were you at your least healthy?
When I first moved back to Hong Kong after university in the UK. I got far too swept up in the food and nightlife even though I was still training hard.
What do you snack on when you're on the move with no time to prepare anything?
Quest bars, almonds, or some homemade gluten-free, dairy-free cookies that I love making on the weekends.
When was the last time you ate McDonalds?
I honestly can't remember… but the bone marrow french fries at Electric Avenue in Sai Ying Pun are to die for!
Last meal on earth: what would it be?
Assam Laksa from my mother's home town – Penang la!