Hiking the Coloane Trail
Coloane Island is mostly famous because of Fernando's, but did you know some of the best hiking trails in Macau can be found here? While the southern part of the island is more remote, my favorite walking route is the 8k Coloane Trail. Not only because it starts and ends in the same location (making it easy for those who worry about getting lost) but it's the most accessible by public transport, with the N3 bus (or taxi) at Seac Pai Van Road taking you to and from the starting point with ease. The trail isn't particularly hard and the views and lush greenery are a much-needed break from the busy casino lights of the Cotai strip. If you're hungry afterwards, it's a short walk to Fernando's on Hac Sa beach, or else you can try out some BBQ pork buns from the stalls on the street. Then, you're free to explore neighbouring Coloane village or hop in a cab back to town.
Sip Sop Soup provides a healthy light lunch break in the Macau CBD

Located in the heart of Macau's central business district on Nam Van Lake, the new Sip Sop Soup café is a huge hit among the lunchtime crowds and those looking for a healthy on-the-go options. Their specialty, if you didn't already guess, is their delicious and fresh soups. I love their hearty pumpkin, mushroom, and beetroot flavors. They also have lunchtime sets and a special afternoon cake for those who need a sweet treat. Prices are fair and the staff is friendly and accommodating. Located on the first floor, it takes a bit of looking to find it but well worth the detour from the main street.
Avenida Panorâmica do Lago Nam Van, No 744F, Lake View Mansion (Block 1), 1 Andar,  6652-5849, facebook.com/sipsopsoup.
Farm to Table dining at Sands Resorts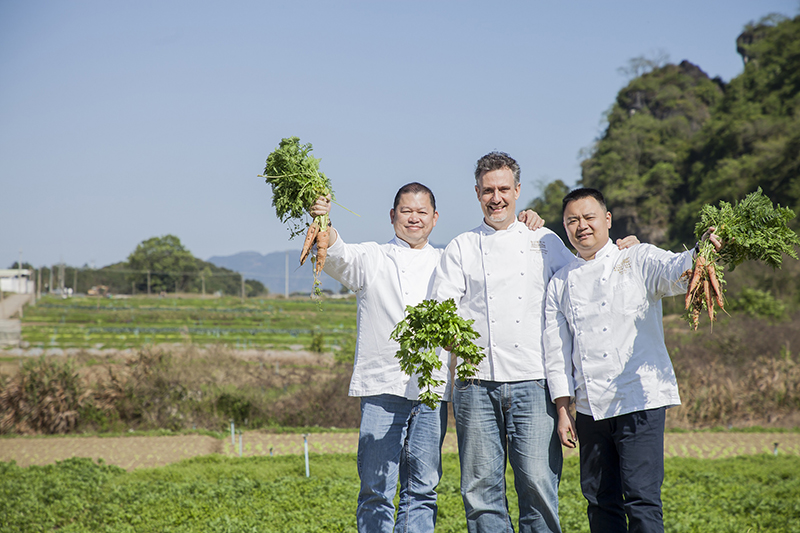 Macau may not be the first destination you think of when it comes to healthy dining, but the Sands Resorts' new summer promotion puts wellness front and centre, with a range of healthy menus that use seasonal vegetables sourced from organic farms in China. Available from now until June 30, not only are these menus offering a healthier and better-tasting dining experience; sourcing produce through organic farms in China also reduces the menus' carbon footprint. The dishes will be available at selected restaurants including Dynasty 8, Rice Empire, North, Brasserie, Lotus Palace, Market Bistro, Café Express, Golden Court, Copa, Portofino, Canton and The Golden Peacock.
For more information, visit en.sandsresortsmacao.com/dining.