Thank you for your interest in MindBeauty's anniversary party! The guest list is now full and RSVPs are CLOSED. We look forward to welcoming everyone who rsvp'd on November 8!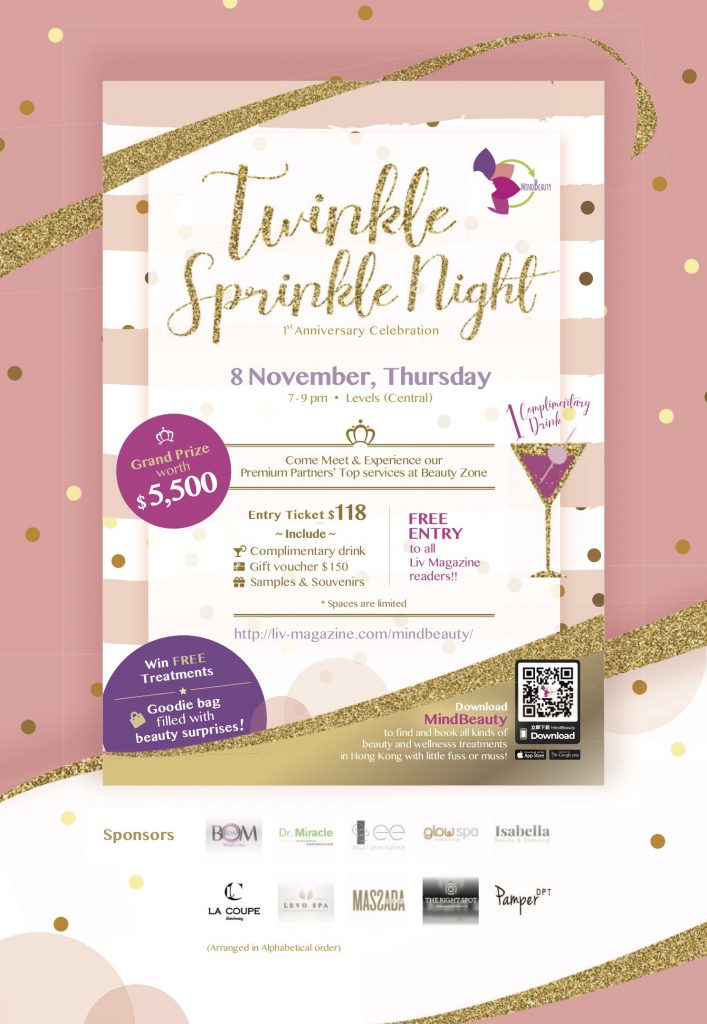 Calling all Liv readers who love to be pampered! Spa booking app MindBeauty is turning one, and to celebrate, we are throwing a party at Levels nightclub in the heart of Central. It's $118 on the door, but Liv Magazine readers get FREE entry when they register using the form below.
What's included in the event?
-One free drink on the door
-Pampering stations with mini spa treatments
-A gorgeous goodie bag filled with spa treats for the first 100 guests
-Lucky draw to win even more spa delights, with a grand prize worth $5,500!