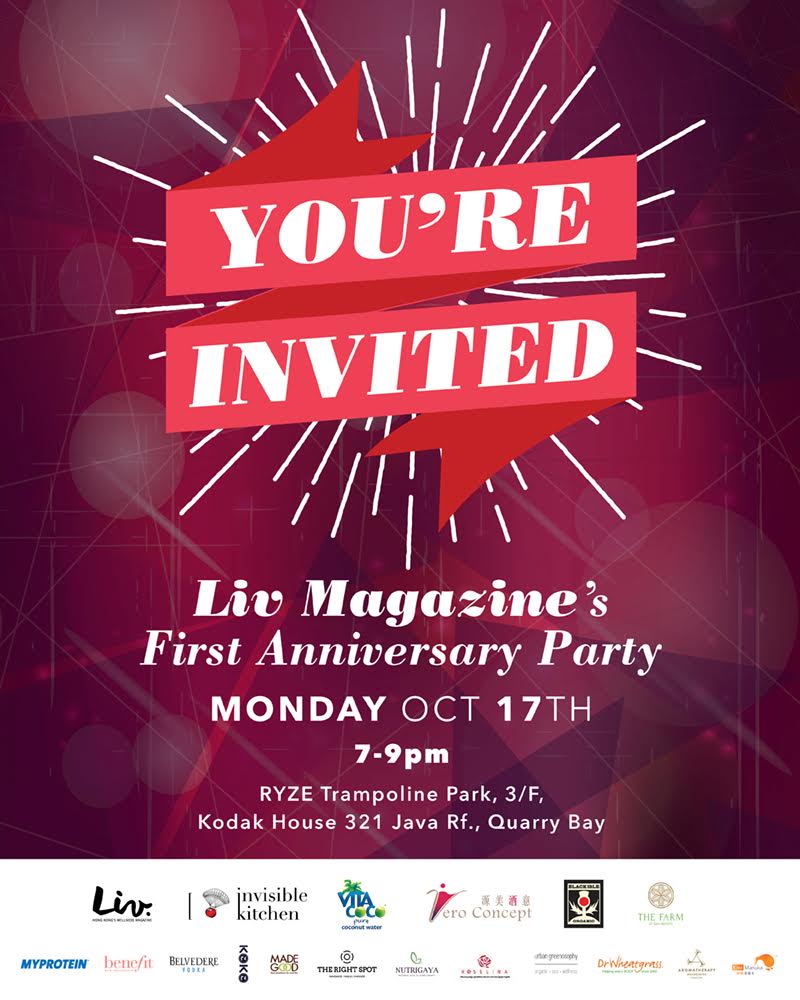 Liv Magazine is ONE!
Come and celebrate with us with a trampoline party at RYZE trampoline park at 7-9pm on Monday, October 17.
We'll have two hours of unlimited jumping fun, a ninja rope course and a lucky draw with fab prizes from KOKO, Belvedere Vodka and The Farm San Benito.
A beginners' trampoline class will take place at 7:30pm on a first come, first served basis.
Delicious nibbles will be provided by Invisible Kitchen, with coconut water from Vita Coco, wine from Vero Concepts and organic craft beer from Black Isle Brewery.
Our goodie bags will feature treats from RYZE, Benefit, Aromatherapy Associates, Kiwi Manuka, Made Good, Urban Greenosophy, Dr. Wheatgrass, Roselina, The Right Spot, Myprotein and Nutrigaya.
Want to join in the fun? Simply fill in the form below to confirm your attendance.
See you on the 17th!
[contact-form-7 id="5183″ title="Liv Magazine Anniversary Party RSVP"]
*Please note that this invitation is non-transferable.