Now that December is officially here, we're counting down the days until Christmas with our exclusive "12 days of Christmas" giveaway!
From now until 12 December, we'll be giving away some incredible prizes…..we're talking spa treatments, yoga wear,  fitness sessions, inspirational jewellery and our grand prize: a staycation at Grand Hyatt Hong Kong!
How to enter:
All you have to do is LIKE/FOLLOW our Facebook page or Instagram page and check back daily for our giveaway posts. Simply tag three friends on the giveaway post and share to enter. Winners will be chosen on the very same day at 9pm HKT. Good luck!
Dec 1: A weekend lunch for two at Le Garçon Saigon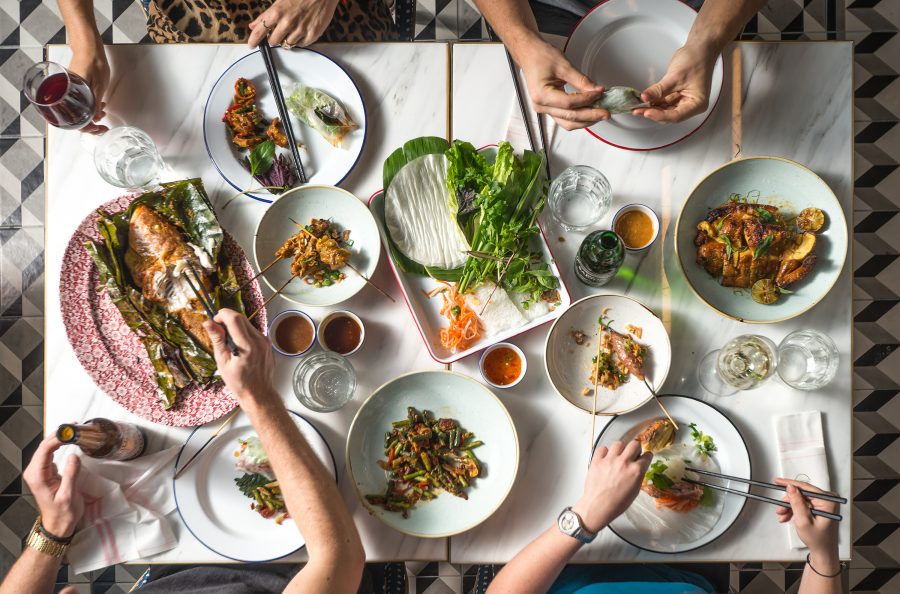 We are big fans of Black Sheep Restaurants' Saigonese grill-house on Star Street. Le Garçon Saigon celebrates the vibrant and fresh flavours of Saigonese cuisine in a bright and welcoming space that evokes the sophistication of a chic Parisian brasserie. Prize value: HK$800.
Le Garçon Saigon, G/F, 12-18 Wing Fung Street Wan Chai
Dec 2: Three inspirational bracelets from The Mindful Company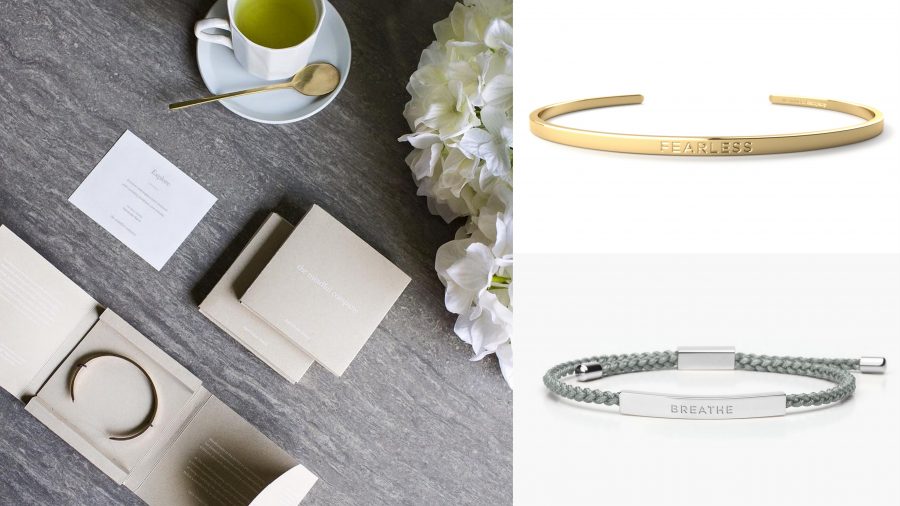 Recently launched in Hong Kong, The Mindful Company designs and creates Reminder Bands – a collection of unisex bracelets with meaningful messages and reminders encouraging wearers to: 'Live in the moment', 'Be Present', 'Breathe' and 'Be Kind' – because sometimes, everyone needs a little help remembering what really matters. One lucky winner will win 3 bands; Courage (Matte Rose Gold), Fearless (Classic Gold) and Breathe (Classic Silver & Seafoam). Prize value: HK$973.
Dec 3: Set of Snowfox Skincare Products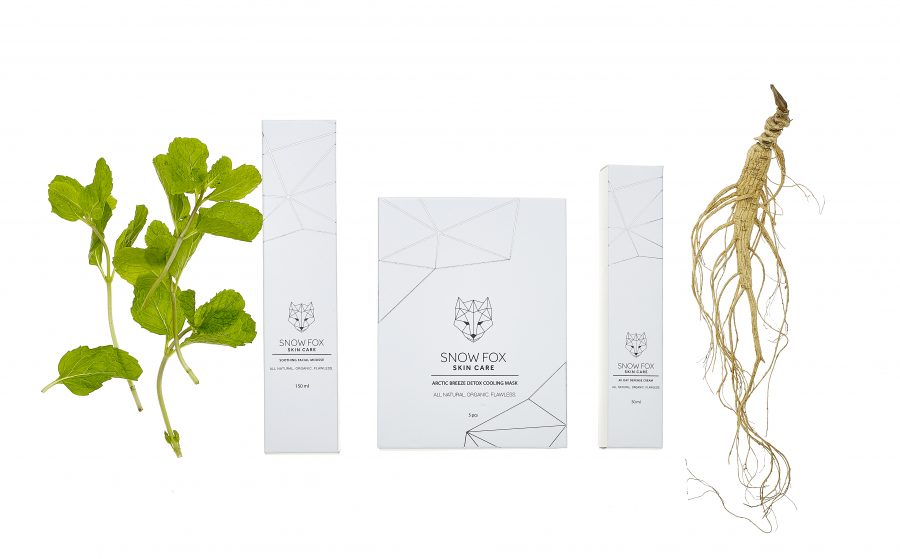 We have a complete set of Snowfox Skincare to give away featuring their Soothing Facial Cleansing Mousse, Arctic Breeze Detox Mask and All Day Defense Cream.
Snow Fox was originally formulated for hyper-sensitive skin but is highly compatible for all skin types. It contains no parabens. No SLS. No phthalates. No petroleum. No preservatives. No harsh synthetics or harmful chemicals. All products are SGS certified and use quality sourced ingredients. Prize value: HK$1000.
Dec 4: Waist trainer, fitbelt & more from Amari Body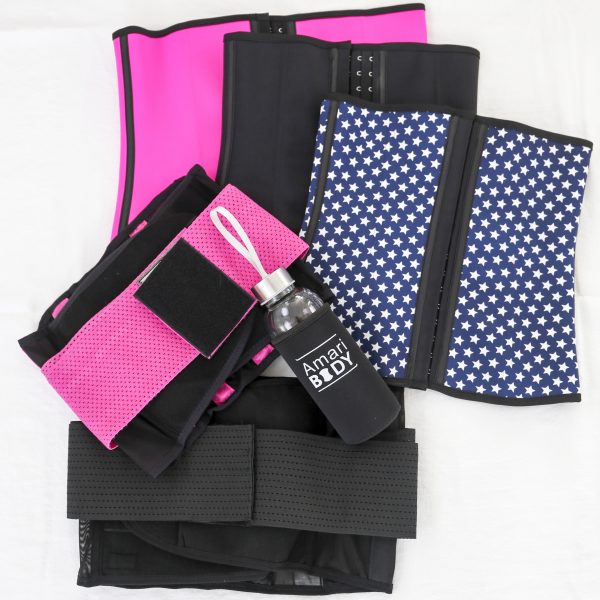 Amari Body is known for its high quality, steel-boned waist trainers that are flexible and comfortable enough to wear in the gym as well as all day long. We are giving away a waist trainer, fitbelt, corset and water  bottle. Prize value: HK$1,000.
Dec 5: x3 Premium Teeth Whitening treatments at Smile Center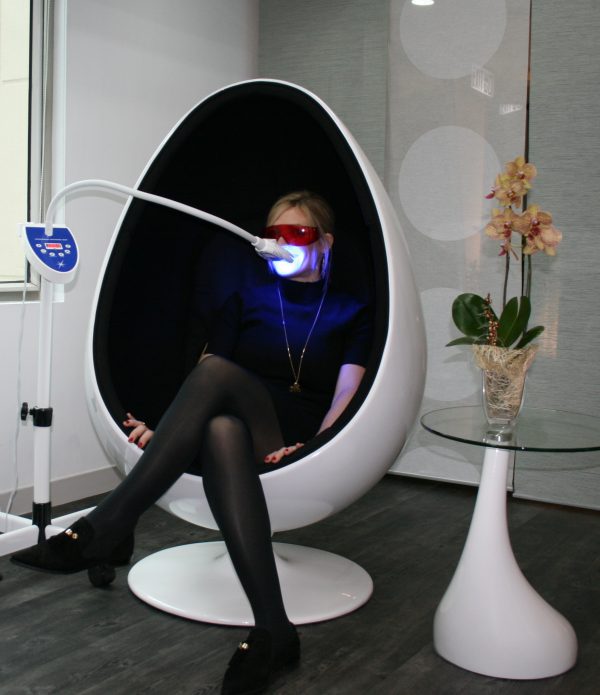 Win a Premium teeth whitening treatment worth HK$1250 at
Smile Center
in Lan Kwai Fong, Central.
The prize includes 3 back-to-back sessions of 20 minutes under a blue LED light. Treatment are 100% Peroxide-free guaranteeing a safe and painless procedure. Expect to have your pearly whites up to (max) 10 shades whiter after the treatment!
Dec 6: Glow Ultimate Face and Body Treatment at Glow Spa
If you're in need of some instant radiance & renewed vitality, this is the prize for you. Win a transformational facial & presor treatment (designed to increase circulation, reduces fluid retention, stimulates immune system) at the newly renovated Glow Spa. Perfect for these cold winter months when our skin is needing a bit more TLC. Prize value: HK$1280.
Glow Spa
9/F Parker House, 

72 Queen's Road Central, Hong Kong

Dec 7: Christmas Hamper worth $1,588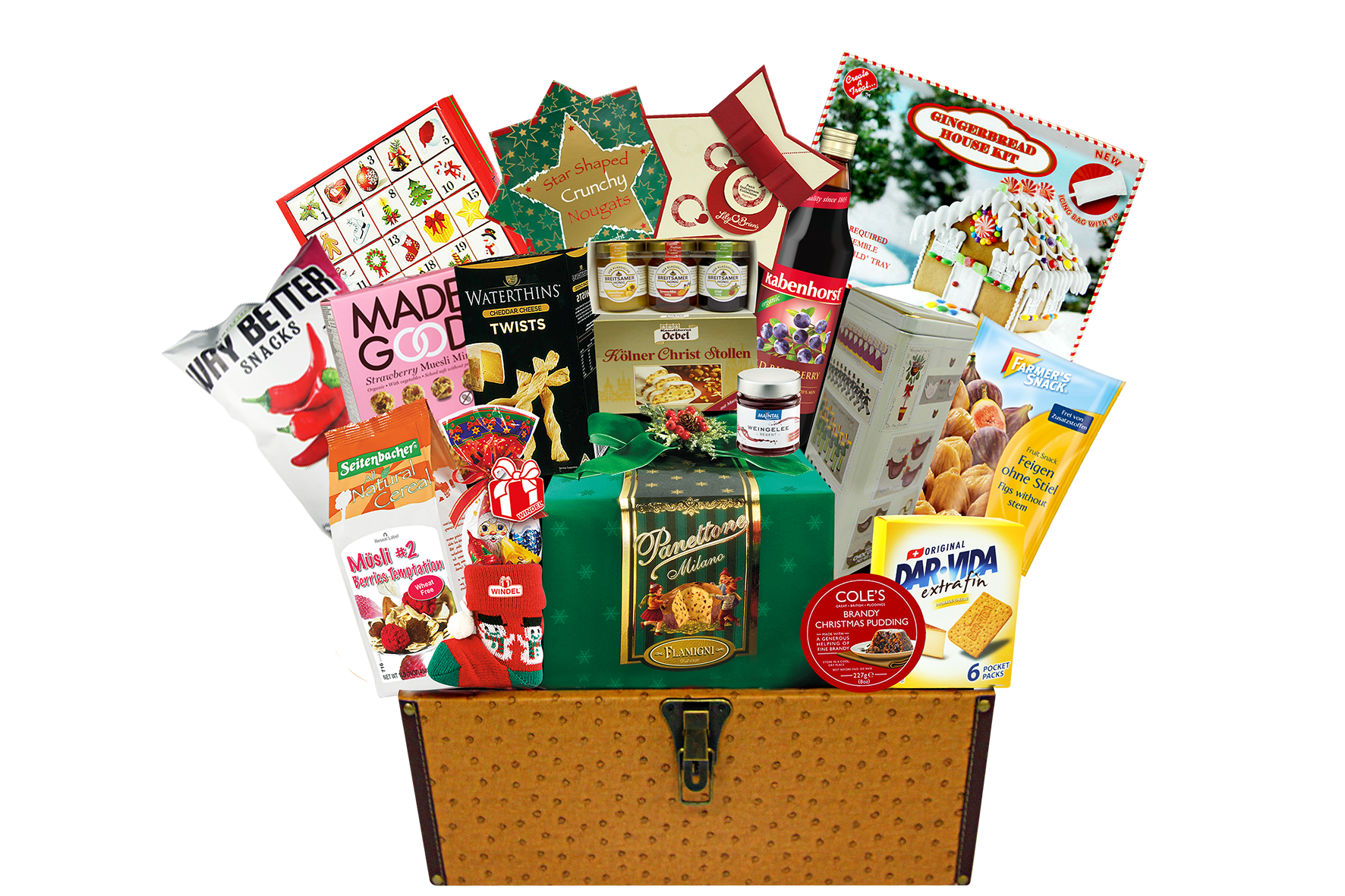 Here's one the whole family can enjoy. Courtesy of our friends from Impex Quality Products,  we have a festive Christmas hamper stuffed with goodies including Create A Treat Gingerbread House Kit, Christmas pudding, Panettone and much more up for grabs.
Dec 8: Active wear & accessories from Caelum Greene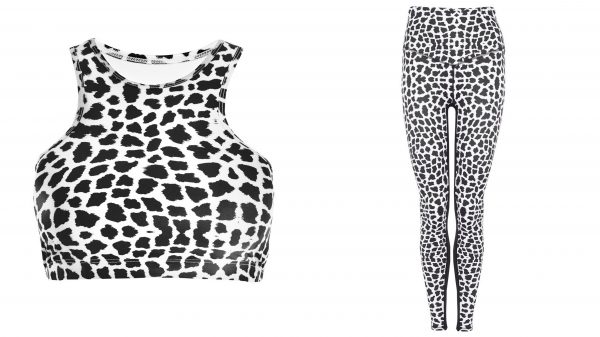 We have a sexy  of L'URV Atomic Kitten top and bottom set and a DYLN Living Alkaline water bottle from lifestyle fashion store Caelum Greene on Hollywood Road up for grabs! Prize value: HK1930.
Dec 9: Chuan Harmony Massage + complimentary Guest Day Passes for 2 at Chuan Spa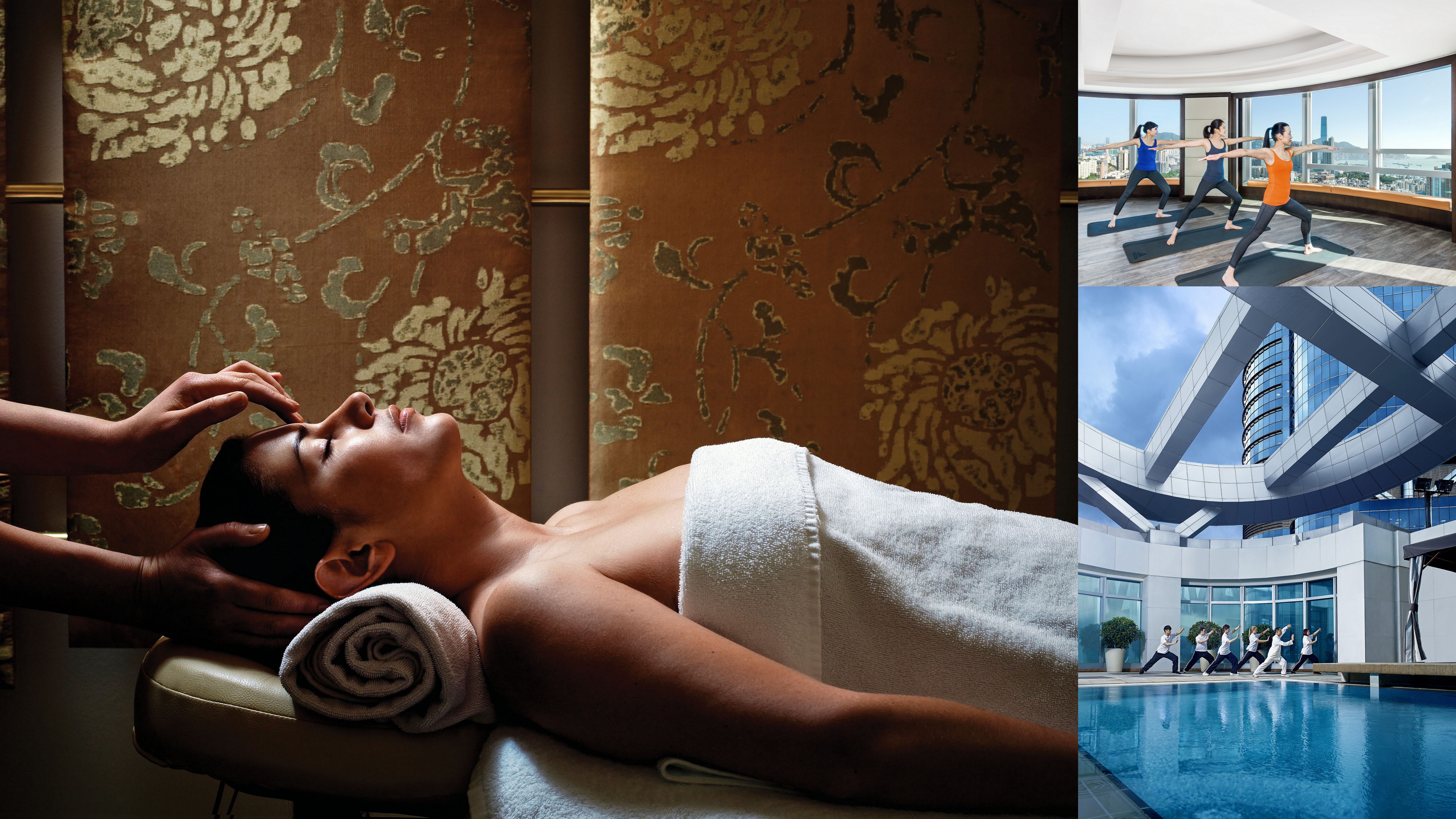 Located on the 41st floor of the newly renovated Cordis Hong Kong at Langham Place is the award-winning Chuan Spa. Famous for their treatments inspired by Traditional Chinese Medicine, we have a 60 minute Chuan Harmony Massage for two including two Guest Day Passes which gives you access to their fitness studio, fitness on demand program, group exercise room, functional training room, outdoor swimming pool and Jacuzzi, steam and sauna in the changing room. Prize value: HK$2720
Dec 10: One-month membership at Body Express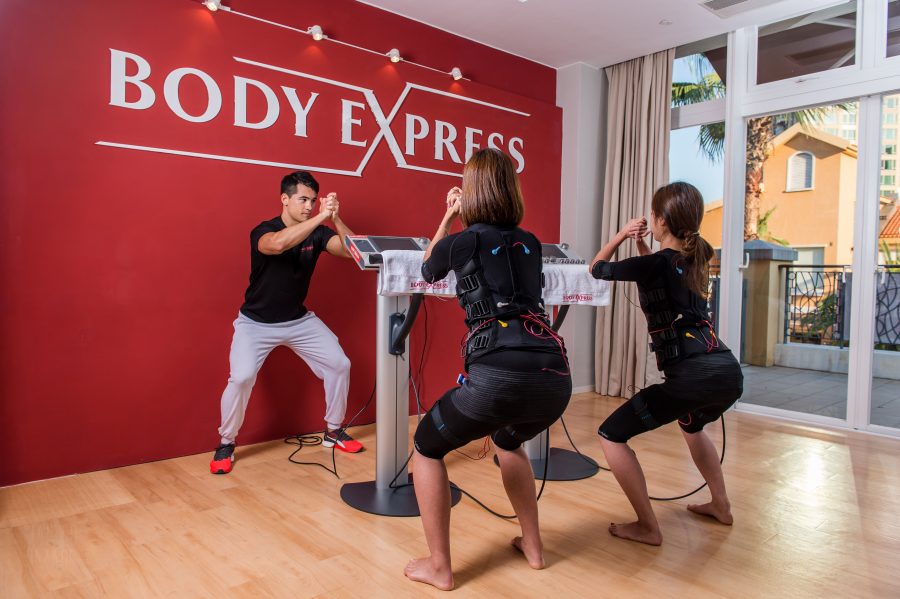 Win a one month membership valued at HK$5,348 at Body Express!
20 mins EMS wok out = 5 hours 33 mins in the gym
EMS training from BodyExpress® is a full body workout that doesn't only target one specific muscle group. During EMS training, up to 90% of muscles are activated simultaneously and the muscle contractions are of higher quality and more intense than voluntary exertion can do alone.
Dec 11: HIFU Face Slimming treatment worth HK$30,000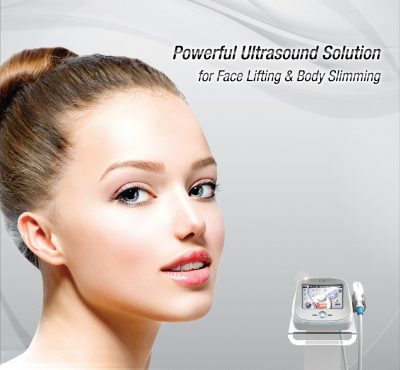 HIFU(High Intensity Focused Ultrasound) is a non-invasive face slimming treatment. The 45 minute treatment uses ultrasound technology to lift and tighten the skin. The result of the treatment can last up to 6 months. Courtesy of Hong Kong Emergency Medical Centre.
Dec 12: A luxurious Staycation at Grand Hyatt Hong Kong
Hot off a multi-million dollar renovation that spanned almost 4 years, Grand Hyatt Hong Kong is presenting itself once again as the city's premier destination for extravagant celebration. Our grand prize is a one-night stay in a Victoria Harbour Suite, with access to Grand Club Lounge for all–day Champagne, breakfast and evening cocktails.
Prize Value: HK$13,200
Terms & conditions:
Contest is open to Hong Kong residents who have liked the Liv Magazine Facebook or Instagram page. Prizes are non-transferable. Liv Magazine reserves the right to modify or cancel the giveaway at any time